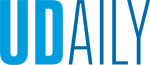 United for student success
Article by Cindy Hall Photos by Maria Errico and Eric Ruth March 05, 2019
UD conference emphasizes holistic student development, honors staff dedication
Nearly 200 faculty and staff gathered on Tuesday, Feb. 23, to discuss a topic of growing importance in higher education: student success. It was the inaugural University of Delaware Student Success Conference — an all-day symposium hosted by the Office of Enrollment Management on topics ranging from serving first-generation students, to designing intervention programs, to understanding key aspects of student assessment.
The conference underscored an important element of success: having a coordinated care network across campus in order to provide holistic support. Chris Lucier, vice president for enrollment management and visionary for the conference, said he hoped the event would bring together partners to discuss best practices and new opportunities for student success, fueling campus collaboration.
UD experts discussed an array of issues that could affect a student's achievement — including cultural differences, financial hardships, food or home insecurity, inclusion and transferring — and the importance of working together to help students utilize related services on campus.
Event keynoter, Jillian Kinzie, associate director at the Center for Postsecondary Research and the National Survey of Student Engagement Institute at Indiana University School of Education, reinforced the importance of a unified approach.
"It is not enough, I'm afraid, to just have an array of practices," said Kinzie. "They must be integrated and connected in a framework to reach the ultimate goal of student success."
The event culminated with a ceremony to recognize staff members who positively impact the holistic development of students. The UD community submitted 57 nomination letters for 31 outstanding staff members invested in student success, and a University-wide selection committee chose three winners. José-Luis Riera, vice president of student life, presented the first-ever Excellence in Student Development and Success Award to Jama Allegretto-Lynch, associate director of the Honors Program; Seth Hunt, preceptor in the Interdisciplinary Science Learning Labs; and Kasandra Moye, director of the Center for Black Culture.
During a question-and-answer session with UDaily, the award winners shared their insights and best practices to support student success at UD:
Q. What strategies have you found most effective in terms of providing student support and enhancing wellbeing?
Allegretto: What is most effective really depends a bit on the nature of the student's needs. It is important to approach each student as an individual and focus your strategies in an individualistic way. Although it sounds so simplistic, active listening is definitely a key. I also try to approach students' needs in a holistic way. I enjoy taking a student's big picture goals, ideas, or needs and then focusing in on the details to be able to provide them with as many options as possible.
I also try to encourage students to push themselves a bit (whenever possible and where appropriate) because sometimes they need to see that it is possible to extend beyond where they thought they could.
In addition, I try to advocate for students as much as possible or show them ways to advocate for themselves. My years of experience at UD have definitely been a strong asset in my work with students. I have a lot of institutional knowledge to draw upon. I also have gotten to know a lot of really wonderful people all over campus, within the faculty and staff. Having people to consult with and to refer students to has definitely enhanced my ability to support students over the years.
Hunt: While it may sound a little cliché, I think one of the most effective methods for enhancing student wellbeing and providing academic support is by simply being present and available when the students need you and to ultimately be somebody who a student realizes is there solely to help them succeed. You're there to help them when they need it. You're there to cheer them on when they succeed.
Moye: The primary strategy is understanding that different approaches work for different students. The Center for Black Culture's work doesn't directly connect to academics, but indirectly it's foundational because it's meant to encourage healthy identity development, cultural appreciation, belonging, and community-building among other things. These things support student wellbeing, and wellbeing is a prerequisite to success. Other strategies include:
Affirming student experiences and opinions to help them understand their views are as valid as anyone else's. The goal is to help students realize the power of using their voices.

Understanding that in assisting students, it's about determining the best approach to help them achieve a goal or overcome an obstacle.

Showing authenticity when dealing with students, especially underrepresented students. For me, sharing my own experiences, vulnerabilities, imperfections, whenever appropriate, can be an essential component of authenticity.

Challenging students on inconsistent or self-defeating behaviors; and conversely acknowledging victories — small or large.

Helping students understand no situation is impossible to overcome.

Referring students to other departments, programs, colleagues or faculty as necessary.
Q. What are students looking for the most in terms of assistance?
Allegretto: I think it varies a bit depending upon the student's individual situation, but students often are looking for a connection or connections with the institution. It is important for students to feel like they are part of a community and have people and places within the institution that genuinely care and are interested in them. We definitely try hard to build that within our program and our office. Whether they are struggling with a class, interested in seeing if they can add additional majors or minors, or having trouble with registration, students are looking for people and places where they can send an email or stop by and know people will want to try to help them.
Hunt: Since I work entirely on the academic side, I mostly see students who need opportunities to talk through conceptual problems that are presented in class or lab. They do get the opportunities while sitting in lectures to see how problems are presented and the thought process that goes into solving them by the faculty, but they don't often internalize that mode of thinking until they verbalize it to somebody else. They often just need that audience of one who is capable of providing them the correct feedback or direction.
Moye: Many things but among the most important in my opinion is a sense of belonging. It's essential for all students and can be more challenging for underrepresented communities to achieve. Most students make connections through aggregate communities — RSOs [registered student organizations], cultural spaces, sports teams, academic programs, employers, etc. — where belonging, social inclusion and links to a community can happen more fluidly because it centers on aspects of students' identities and interests. College is a part of students' formative years, and students are looking to discover more about themselves, ways to express themselves and validation. For black students, in particular, many of them need encouragement in majority white spaces to boldly embrace their racial or ethnic identities. Hence, they need faculty and staff willing and able to guide them.
Q. What key competencies do you think every student needs in order to be successful in college? How can students take advantage of UD services to develop or improve these skills?
Allegretto: One of the main competencies a student needs to learn in college is how to recognize when you need assistance and seek it out. All too often, I think students tend to operate on the basic assumption that time and hope will solve an issue for them. The University has so many resources available to assist students and the best strategy for student success is to make good use of them. If talking to a professor is not enough, there are tutoring services including group tutoring sessions in many courses for extra help.
Some of the places to turn for additional help include: advisement through departments, programs, and colleges; the Writing Center; Math Lab; Academic Enrichment Office; Counseling Center; Office of Student Wellness; Disability Support Services; Dean of Students Office; Residence Life staff; even peer mentors; and the list goes on. In my experience, often the most successful students reach out and make connections with a variety people and offices to assist, support and enrich their college experience.
Hunt: I don't think there are core competencies per se that allow for success but more of an attitude or behavior. I think that successful students are those who come to college with an interest in learning. Students who are interested in learning and hold a curiosity in their area of study are willing to put in the extra work to become better. Also, I think that the students who are resilient and can learn from struggle and difficulty are ultimately going to be more successful later in their college careers.
I think that it takes time to develop interest and curiosity in a field of study. Developing classroom relationships with their lecturers that allow for open dialogue about concepts can help students to explore those interests. Also, I think that students can develop or improve on these by utilizing their academic advisers. By having conversations about what their future careers or even just learning interests are, students can start to discuss with advisers within the context of the classes they will be taking.
Moye: For me, success is not just about getting passing grades or college graduation. It's more about maximizing the overall experience in ways that nurture and support students' ability to follow their passions, become a leader in a career field and pay it forward. Beyond academic skills including reading comprehension, writing, math and research, students need a willingness to take risks; the ability to step outside their comfort zones; coping/problem-solving skills; leadership skills; communication skills — verbal and written; social and relationship building; self-advocacy and resilience.
Cultural competence is ideal for every student but unfortunately, many students graduate without it. Building cultural competence into the UD experience would have a more significant impact on student success overall and the wellbeing of underrepresented and underserved student populations.