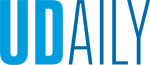 Redesigning Laurel
Article by Dante LaPenta Photos courtesy of Jules Bruck and Ed Lewandowski June 13, 2019
UD's Lewandowski, Bruck team up with Laurel Redevelopment Corporation to revitalize town
In the town of Laurel in Western Sussex County, what started as combating water pollutants has become a full-scale downtown redevelopment project. After completing a watershed implementation plan in Bridgeville, University of Delaware marine advisory service agent Ed Lewandowski was asked by the Delaware Department of Natural Resources and Environmental Control to do the same for Laurel with the goal of reducing contribution of nutrients like nitrogen and phosphorous to a vulnerable Chesapeake estuary. As the town worked with UD on the environmental effort, the community realized that its waterway was its most valuable asset.
While working with stakeholders, Lewandowski was approached by Laurel Redevelopment Corporation (LRC) — a nonprofit focused on revitalizing the town — about its ambitious economic development plans. Lewandowski organized several community workshops to hear directly from residents about what they wanted for their downtown and what an eventual plan should incorporate. The town was keen on making improvements to its downtown district, specifically the Old Town neighborhood just south of the waterfront.
"They challenged me and a few others on ways to support the cause of bringing people and jobs back to downtown Laurel," Lewandowski said. "We decided on a community waterfront redevelopment project."
LRC executive director Brian Shannon asked Lewandowski to ponder what it would take to create a downtown waterfront walk at Broad Creek, which flows to the Nanticoke River and eventually to the Chesapeake Bay.
"We went through attempts with some architectural firms to put together a concept, but none captured what we were looking for," said Shannon.
So just before Christmas in 2013, Lewandowski invited to town Professor Jules Bruck, director of UD's landscape architecture program. With local focus group data already in hand, he saw Bruck as the person to bring the community members' vision to life.
"Jules drew a sort of back-of-the-napkin sketch," Lewandowski said. "I said, 'This is exactly what they're looking for.' That was the birth of a beautiful working relationship and friendship."
Pulling off this waterfront redevelopment undertaking on Broad Creek required making better use of the waterway and moving the center of town. Bruck fleshed out her concept into what's now known as 'The Ramble.'
"Landscape architecture is environmental problem-solving," Bruck said. "We decided to start by building green infrastructure. It's been a huge team in Laurel writing grants, doing design work, getting funding in place and tackling one project after another to keep this rolling."
Since The Ramble plan was revealed, the town has earned a total of $3 million in funding. With enthusiastic local support, LRC has already implemented major improvements around Laurel's Tidewater Park and have several more efforts in the works, including a village green, shops, waterfront cottages, wetlands education and a nature-based playground inspired by the folklore of the Nanticoke tribe.
"Tidewater is the first piece of what we're going to accomplish. It's still not 100 percent complete," said Shannon. "We're working on a bioswale [designed to concentrate or remove debris and pollution out of surface runoff water] and a pathway throughout the parcel. Everything follows the nature-based theme."
In the fall of 2016, LRC hosted a "Fall Ramble on Broad Creek" where the future came to life for a day, enabling residents to see what was planned for downtown Laurel. Bruck and company chalked out locations of walkways and placed temporary food and drink vendors, farmer's market, and a village green, using vacant areas.
Bruck applauded the founding members of LRC who began this redevelopment effort a quarter century ago.
"LRC had such vision 25 years ago to revitalize the town over time," Bruck said. "They started buying properties around Laurel, particularly around the waterfront, with the idea of donating them back to the town for a public project, which I now have the privilege of working on."
The work at Tidewater Park recently earned Laurel a prestigious Governor's Conservation Award from the state of Delaware. In a ceremony at the Delaware Agricultural Museum, the team was honored "for its efforts that not only addressed drainage and flooding concerns impacting the town and its residents, but for also going the extra mile by installing practices that will improve water quality in the Broad Creek and the Chesapeake Bay."
Lewandowski said, "The design that Jules proposed and that is being implemented is innovative and unique because she heavily considered the community livability factor. In addition to all of the controls that it provides for nutrient reduction, she integrated livability as well as making it aesthetically pleasing. She looked at the human element and how it would be part of a broader landscape — something that people would want to see, interact with and appreciate."
The Laurel community is very grateful for collaborative partnership with UD.
"What would I do without Ed? I hate to even think about it," Shannon said with a lauch. "He's brought so many opportunities to Laurel. We would not be where we've come over the past seven years."
Taking it in phases
LRC is currently tackling phase one, which calls for a river walk, new amenities and physically linking the walk to area parks and bridges. So when will the project be completed? The team views the undertaking as ever-evolving with no definitive finish line.
"Of course, it would be great if we were finishing next year," Shannon said. "But we are focused on continually making improvements — in the project and for town of Laurel."
Lewandowski said he doesn't have an "exit strategy," nor does he feels he needs one.
"I look at Milford as an analog," Lewandowski said. "They've had 20-some phases of waterfront development and it's been tremendous what's happening in Milford — new businesses, new opportunities and a lot of people going to visit. It's been a change in culture, a change in attitudes. Laurel is on that path, but it's going to take time."