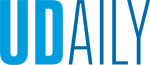 Trustees hold semiannual meeting
Article by Carlett Spike Photos by Kathy Atkinson June 03, 2019
President Assanis highlights recent campus achievements
The University of Delaware achieved greatness in many forms during the past year, including the creation of the Graduate College, and the future looks even brighter, UD President Dennis Assanis told the University's Board of Trustees during its semiannual meeting on Tuesday, May 14, in the Audion of the Tower at STAR.
The Graduate College, which received final approval from the board at the meeting, officially begins operation on July 1.
"This is an extraordinary University," Assanis said. "I feel privileged to lead an institution which is built on a legacy of innovation, on 275 years of treasured history. At the same time, it's about what we are doing now to ensure the next 275 years."
While the University works toward the future, Assanis reminded the trustees of the importance of UD's five strategic priorities. Those priorities are enhancing students' success, investing in intellectual and physical capital, fostering a spirit of innovation and entrepreneurship, building an environment of inclusive excellence and strengthening interdisciplinary and global programs.
"At the center of all those pillars you will see student success," Assanis said, pointing to a graphic illustrating the importance of student achievement. "It's what we're here for, it is the institutional priority that enlightens our mission, and we think about it every day. Our faculty work tirelessly to accomplish that, and everything else we do is meant to ensure the success of our students."
Assanis noted UD is a top-ranked institution and highlighted some recent achievements, including that 73 percent of students earn their bachelor's degree within four years and 95 percent are either working, pursuing further education or serving in the military within six months of graduation. He highlighted the students receiving prestigious awards and honors, including the record 11 students chosen as Fulbright Scholars or alternates.
To better prepare students for a successful future, UD is also working to expand and build more facilities to enable collaboration and innovation across all areas, he added. Current projects include renovating Worrilow Hall, updating Delaware Stadium, constructing the new Whitney Athletic Center and continuing to build partnerships to further build the Science, Technology and Advanced Research (STAR) Campus.
"We're building a new community in front of your eyes," Assanis said about the STAR Campus, where the trustees meeting was held. "It's an amazing project. It's going to be a million square feet of space by the end of 2020.
Part of ensuring student success depends on providing many types of support for students. Assanis touched on the growing mental health needs of students that many colleges are facing and the ways UD is working to address them. This has included hiring more counselors and creating peer groups to support students. Eventually, the university will re-purpose Warner Hall to create a new Center for Student Health and Wellbeing.
"We're training faculty and staff to be able to be more responsive to student needs," he said. "I'm very pleased that yesterday on the Faculty Senate floor we passed a resolution that students can be excused from class for mental health reasons."
The overall success of the UD community benefits the state, Assanis said. For every $1 invested by the state through annual appropriations, the University generates a $23 impact in Delaware's economy.
"The University of Delaware is defining the economy of the future and is the engine of economic development," Assanis said. "We'll continue to build the campus of the future, and part of that task is to unify and amplify what we do on The Green and also at STAR."
A large part of UD's funding also comes from donors. Assanis thanked the trustees for their continued support, noting that philanthropy is key to the future vision of UD.
"Philanthropy is the margin of excellence," he said. "We launched the Delaware First campaign in November of 2017, and the campaign has done very, very well. We've now crossed the $700 million mark in that short time, well on our way to the $750 million goal."
The Class of 2023
Assanis also highlighted the diversity and academic strength of the incoming class of students. The average SAT score and high school GPA of the new students are both higher than last year, and UD could see a record number of Delawareans and Honors students, he said.
In addition, UD Director of Admissions Doug Zander told the trustees that the University remains on track to increase the number of undergraduates to 19,500 by 2021. As of May 14, 4,240 accepted students have paid their deposits, signaling their intention to start at UD in the fall.
Additionally, the international student population will represent 43 different countries. Zander said he expects a record numbers for students beginning in the Associate in Arts program and for those applying to transfer to the University.
Zander shared the stories of a few members of the incoming class. A woman from Nigeria plans to major in civil engineering to gain expertise to develop infrastructure for her home country. Currently a student in the African Leadership Academy, a highly selective school designed to foster potential leaders, she has spent the last two years designing creative solutions to challenging problems on the African continent. She specifically focused on crowding in urban centers in Nigeria.
Zander said this student is just one of the many students with amazing potential who will join the campus community in the fall.
"There are a lot of very exciting and positive things happening in terms of our enrollment," Zander said. "Of course, the thing that matters the most in terms of attracting students to the University of Delaware is this complex entity itself. It's our facilities. It's our faculty. It's the enthusiasm of our students. It's the vision that keeps us forever on the move that inspires that enthusiasm and success."
Faculty recognition
Provost Robin Morgan recognized and celebrated recent faculty award winners. Stuart Binder-Macleod received the University's highest faculty award, the Francis Alison Faculty Award, and Emily Day received the Gerard J. Mangone Young Scholar Award. Morgan also recognized nine faculty members who have received named professorships and faculty who were recently promoted to associate or full professor.
"We can only imagine what you will contribute as your careers unfold," Morgan said. "You are our future. Your work will define what we become and how we impact UD, the region and the greater world. Congratulations and best wishes."
Driving clean energy forward
This year's research presentation was given by Willett Kempton, a professor in UD's Department of Marine Science and Policy in the College of Earth, Ocean and Environment with a joint appointment in the Department of Electrical and Computer Engineering. Kempton spoke to the trustees about his research and impact in electric vehicles for grid power storage.
Kempton is responsible for pioneering vehicle-to-grid (V2G) technology at UD. He said his work with V2G dates to 1997 when he first published a paper on the potential of absorbing and returning energy in these vehicles depending on power grid needs.
"You have electric cars with V2G capabilities which provide this balancing service," Kempton said. "If there's a little too much electricity or not quite enough cars, power plants can balance that by being able to move up and down quickly through time."
Kempton said he honestly thought someone else would try to develop the technology after the paper was published. When nobody jumped on the idea, he began to further develop it, eventually patenting the idea and working with companies.
As more of the world moves toward clean power, the need for this type of storage technology will become more important, Kempton said. From a consumer standpoint, it is an opportunity to make money.
"When we did this for the first time, we found that we were able to earn about $1,200 per car per year," Kempton said. "That's on the market. That's some subsidy. This is providing a service. There's a market for that service, and we're providing it for less than the competing, mostly natural gas power plants, can do."
Kempton said it has taken a team to get to the point where they are today, and he is thankful to all those who contributed throughout the years. In the future, he would like to bring V2G to trucks and buses.
Board action
At the May 14 meeting, trustees approved resolutions, including:
honoring four individuals with honorary degrees to be presented at Commencement on June 1: Lt. Gen. John W. Morgan III, Burnaby Munson, Matthew Nagy and Marie Pinizzotto;
maintaining the New Student Orientation fee, Student Health Services fee and graduate recreation fee at the current level without increase;
approving a $60 per semester increase in the Student Comprehensive Fee and increasing the dining rate plans an average of 3% and the rate for traditional residence hall rooms an average of 2.5%;
approving revisions to the language in the University's mission statement;
establishing the Graduate College, which has previously been supported by the Faculty Senate, the University administration, the Trustee Committee on Academic Affairs and the board's Executive Committee; and
authorizing the president to confer degrees at Commencement on June 1.
The board also unanimously elected its slate of officers for one-year terms: John Cochran, chairman; Terri Kelly and Terence Murphy, vice chairs; and I.G. Burton III, secretary-treasurer.
Special recognitions
At the conclusion of the meeting, the board gave special recognition to five individuals.
The board expressed its thanks to trustee Georgina Class-Peters, who completed her two-year term as a recent graduate trustee.
Trustees also recognized Carol Vukelich, dean of the College of Education and Human Development, who is stepping down as dean this summer. A resolution in her honor noted that she "has championed the recruitment, development and retention of innovative faculty members and students," and she has "directly and indirectly influenced the success of countless students and teachers, respectively, in their continued education and professional development."
Long-time trustee Mary Jane Willis, and her husband, William H. Willis Jr., were honored with the University of Delaware Medal of Distinction. Mary Jane Willis has served 18 years as a member of the board — first elected in 2001 and then re-elected in 2007 and 2013. She also provided leadership as secretary-treasurer of the board from 2015-19 and served as chair of the Trustee Committee on Student Life and Athletics. The resolution in the Willises' honor noted that Bill Willis has provided "unwavering support" as Mary Jane Willis fulfilled her trustee commitments and recognized "the strength and resolve of their combined efforts to support and advocate for the University of Delaware and numerous other local, regional and national organizations."
Board Chair John Cochran read a special tribute to A. Gilchrist Sparks III, who is leaving the board after 16 years, including service as chairman from 2009-15. His tribute to Sparks noted that "great improvements to the University have come about," his "wisdom and resourcefulness have been relied on to solve a wide variety of problems" and he has "emanated forcefulness, courage and concentration, attended by kindness, patience, consideration, optimism and humor."
Cochran revealed that the tribute he read had originally been written in 1959 by the Hon. G. Burton Pearson Jr. (for whom Pearson Hall is named) in honor of former Board President Judge Hugh Morris (for whom the library is named). Cochran said the same words were used in 2004 to honor Andrew B. Kirkpatrick, former chair of the board.
In both those instances, those named were recognized as honorary counselors of the board "in recognition of long and distinguished service to the University." According to trustee bylaws, the counselor may attend all meetings of the board and speak on any matter coming before the group.
In a unanimous resolution, the board named Sparks the third honorary counselor to the Board of Trustees.
Finally, the trustees passed a resolution honoring Deborah McCredie, who has retired after serving the University in several roles since 2002, most recently as associate University secretary. The resolution honoring her for exemplary service to the University and the board said she has "provided critical support with great care and devotion to over 100 trustees and four University presidents," as well as supporting countless Commencement and Convocation ceremonies and the most recent presidential search resulting in the appointment of Dennis Assanis.