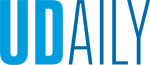 Student Life hosts first conference about student life
Article by Jodi Drake January 30, 2019
Staff development opportunity brings home UD's thought leadership in student affairs
More than 100 staff members attended the inaugural University of Delaware Student Life Conference, held Jan. 16. The event is envisioned as an opportunity for staff to better understand thought leadership throughout the division's many functional areas being shared on national and international stages.
Ten breakout sessions were presented by content experts, including Michele Kane, senior associate director of Residence Life and Housing (RLH). With over 20 years in RLH, Kane said she feels connected to her colleagues and sees "this conference as an opportunity to share knowledge area specific information in a unique way." Kane presented on "Using Strengths to Improve Performance," incorporating advice for operationalizing StrengthsFinder results among staff.
Logan Penna, program coordinator within Student Wellness and Health Promotion, attended an iGen workshop. He said later, "This session helped me realize how many more students are arriving at college with mental health issues that could be attributable to the social isolation caused by increased technology use."
The Office of the Dean of Students hosted a popular session titled "Student Affairs Case Management and Practices at UD." Kathy Parlamenti, administrative assistant and a UD mom, said, "I never realized the extent to which [ODS] works with students and their families to help them through challenging situations." Penna, who also attended the session, said, "It gave me a better understanding of when my unit might be involved in supporting a student coming from the dean's office, and when I might be the person reaching out to the dean's office to support a student."
Preliminary assessment suggests the inaugural conference was a success. Details about the second annual event will be available later this year.
For further information, please visit: http://udel.edu/studentlife