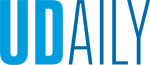 In Memoriam: Russell R. Dynes
Article by UDaily staff Photo by Kathy F. Atkinson February 22, 2019
Campus remembers disaster research pioneer
Russell R. Dynes, an early pioneer in the field of disaster research and co-founder of the University of Delaware's Disaster Research Center (DRC), passed away Feb. 10, 2019. He was 95.
Professor emeritus of sociology, Dr. Dynes came to Delaware in 1982, serving as chair of the Department of Sociology and Criminal Justice until 1988. During his tenure as chair, the DRC and the late Enrico Quarantelli moved to UD from Ohio State University. In 1963, Dr. Dynes and Dr. Quarantelli founded the DRC there, focusing on social science aspects of disasters. The center's work became internationally known and developed cooperative relations with scholars around the world.
In a special memorial webpage published on the DRC's website, James Kendra and Tricia Wachtendorf, current DRC directors, recall their mentor and friend for his cheerful demeanor, his ability to build rapport and his perceptive insights into human behavior.
"The moment he met a student, a scholar new to the field or an international visitor to the center, he would immediately be able to conjure a recollection of a visit to the person's home-city, a tie to their interest, a connection upon which to build. He had the wonderful ability to set someone at ease and quickly build rapport," they write.
"He was, at all times, a sharp observer of human behavior, as individuals and in groups and organizations,' Kendra and Wachtendorf write, "His classic book, Organized Behavior in Disaster, now nearly 50 years old, presents durable analyses and findings that remain foundational in our understanding of disaster."
They add, "We can be grateful for his long and productive life, one whose pursuits led him around the world and kept him coming into the office well into his 80s. Although we are deeply saddened, those of us who knew him will reflect on many good times. Those who didn't know him, or know him only as an important scholar in the field, still have the benefit of his many contributions."
Dr. Dynes' research tackled issues of social capital, disaster emergence and organization, and collective behavior. His commitment to students included mentoring many of the leading disaster social scientists around the country, as well as supporting workshops at the University of Delaware for Bill Anderson Fund graduate fellows.
Russell R. Dynes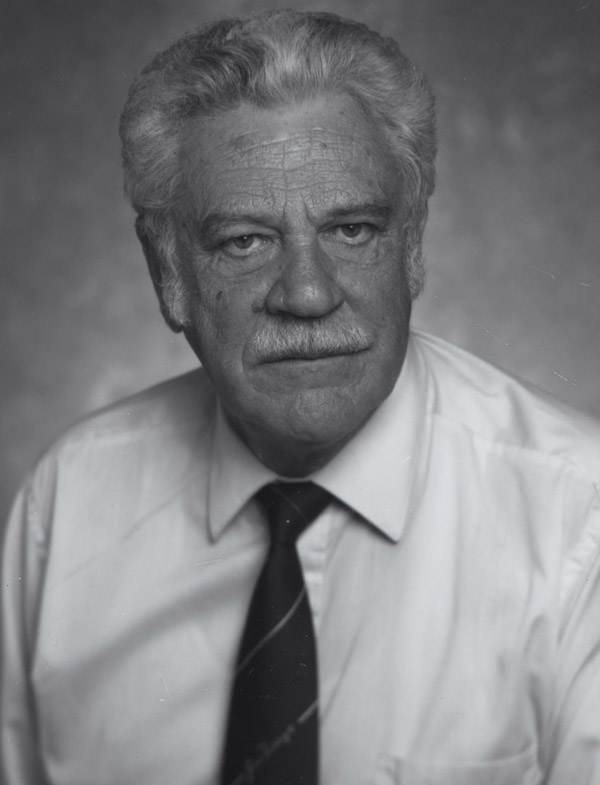 Born in Dundalk, Ontario, in 1923, Russell Dynes was educated in New York, Florida, New Mexico and Tennessee. His studies at the University of Tennessee were interrupted by World War II, and he served in an Army Specialist Training Group in Engineering at the University of Alabama. Later, he was assigned to the 138th Petroleum Distribution Company, which built a pipeline from India through Burma and into China to provide supplies for the China Burma India Theatre. After his service, he returned to the University of Tennessee, where he received his bachelor's and master's degrees in the social sciences and where he taught briefly.
In 1951, he went to Ohio State University, where he joined the faculty of the Department of Sociology and Anthropology and earned his Ph.D. in 1954. He rose through the ranks at Ohio State, becoming a full professor in 1965. He chaired the department there from 1974-77, when he moved to Washington, D.C., to become executive officer of the American Sociological Association. He came to Delaware in 1982, retiring in 1989, when he was named professor emeritus.
Interested in international education, Dr. Dynes earned Fulbright fellowships in Egypt, India and Thailand, and he served as president of the Fulbright Alumni Association and coedited and coedited the Handbook of Disaster Research, following DRC's 40th anniversary. He lectured in more than 30 countries around the world.
Dr. Dynes was the author or editor of 11 books and more than 100 articles in professional journals. He served as president of the North Central Sociological Association, president of the Research Committee on Disaster, International Sociological Association and treasurer of the Society for the Scientific Study of Religion. In addition, he served as the head of the Task Force on Emergency Preparedness and Response for the President's Commission on the Accident at Three Mile Island.
His many honors included the E.L. Quarantelli Award for Contributions to Social Science Disaster Theory and the Charles E. Fritz Award for Distinguished Career Service to the Field of Disaster Research, both from the International Sociological Association Research Committee on Disasters.
Dr. Dynes was preceded in death by his wife of 56 years, Susan, and son, Jon. He is survived by sons Russ, Jr. (Jane Luke), Patrick and Greg; and grandchildren, Oliver, Christopher, Madeline and Andrew.
A visitation for family and friends will be held from 1-3 p.m., Saturday, Feb. 23, at Spicer-Mullikin Funeral Home, 121 West Park Place, Newark. Interment will be held privately.
Online condolences may be left on the DRC memorial page and on the Spicer-Mulliken site.
Contributions in Dr. Dynes' memory may be sent to: University of Delaware, Gifts Processing, 83 East Main St., 3rd Fl., Newark, DE 19716. Make checks payable to 'University of Delaware' and include on the memo line "in memory of Dr. Russell Dynes." Gifts can also be made on the University of Delaware's secure website, www.udel.edu/makeagift.