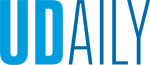 Partners in disaster research
Article by Ann Manser Photo by Maria Errico October 29, 2018
Bill Anderson Fund at UD dedicated to professional diversity
A nonprofit established in the memory of pioneering disaster-studies researcher William A. Anderson and dedicated to his goal of improving diversity in the field announced last year that it would make the University of Delaware its home.
Now, during the recent Bill Anderson Fund (BAF) fall workshop at UD for graduate students in disaster studies, the designation of the University as the fund's flagship institution has become official. UD and BAF representatives signed documents on Oct. 19 formalizing the connection.
Anderson, who died in 2013, had longstanding ties to UD's Disaster Research Center (DRC) and was one of the center's first doctoral students when it was founded in 1963 at Ohio State University. (The DRC moved to Delaware in the 1980s.)
His widow, Norma Anderson, created the Bill Anderson Fund in 2014. With support from Anderson's many former students and colleagues, the BAF has supported graduate students across the U.S. as they build careers in disaster research and practice.
"My ultimate goal was always to have the Bill Anderson Fund housed at a university, and to have a director who was an academic," Norma Anderson said last year in announcing the collaboration with the DRC. "I am so thrilled that we're going to be at the University of Delaware. Bill was in the first cohort of the Disaster Research Center, so in many ways we see him returning to his professional home."
Anderson, who frequently noted that he was often the only African American researcher attending conferences or conducting field research at the scene of disasters, was committed to expanding diversity in the profession.
Norma Anderson has been serving as the visiting interim director of BAF at the University. A national search is underway to fill the position permanently.
For further information, please visit: https://www.drc.udel.edu