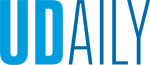 Pencader Dining evolves
Article by Stefanie Gilreath December 11, 2019
New dining experiences to UD's Pencader Dining are on the way
In addition to updating and relocating Dunkin' in Perkins Student Center at the University of Delaware during Winter Session, Dining Services will begin the first phase of a renewal to Pencader Dining on Laird campus.
Dining Services' phased approach will leverage data-driven insights and feedback collected from students to shape the future dining experience for students living on campus. In a survey conducted earlier this fall, Laird campus students agreed to contribute to a test and learn environment this spring.
New menus to try and new ways to enjoy dining will be rolled out. Students will then have the opportunity to provide Dining Services with their opinions, which will help to determine what additional changes will be made in the future.
Breakfast, brunch and dinner will still be served on Laird campus while updates are being made to Pencader Dining this Winter Session. These meals will be served in room 115, to the left of the Pencader P.O.D. Market on the lower level, when entering the Pencader Complex from the Laird Turf. Monday through Friday, breakfast will be served 7 - 9:30 a.m. and dinner 5 - 7 p.m. Saturday and Sunday, students can dine for brunch from 10:30 a.m. - 2 p.m. and dinner 5 - 7 p.m. For lunch, students on campus for Winter Session are welcome to exchange one of their meals from their meal plan for a combo meal in the Trabant Food Court.
Over the course of spring semester, students can expect to see changes that will be tested, including kiosk ordering for create-your-own breakfast sandwiches, flatbreads and burgers, an all-day made-for-you omelet station, fresh, whole-ingredient smoothies and pressed juices, assembled-your-way grain bowls, salads and wraps, expanded options at True Balance, Pencader's allergen solutions station, as well as a visiting local restauranteur who will serve authentic global cuisine.
Additionally, the terrace dining area will transform into a more comfortable hang-out with the addition of homey, soft seating, televisions and cozy booths. In the main dining room, more nature-inspired elements will be incorporated to promote relaxation.
Pencader Dining's hours for spring are planned. Monday through Friday, students can eat breakfast from 7 - 9:30 a.m., lunch 11 a.m. - 2 p.m. and dinner 5 - 7:30 p.m. On weekends, continental breakfast will be served 9 - 10:30 a.m., along with brunch from 10:30 a.m. - 2 p.m. and dinner 5 - 7:30 p.m. Late night will be discontinued at Pencader, but students with a meal plan are invited to Trabant Food Court to participate in Dining Services' meal exchange program from 8 - 11 p.m.
Dining Services' website continues to be a resource for information on winter and spring meal plans, on-campus dining locations, hours, residential dining menus, nutrition facts and more.