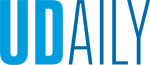 UD welcomes the world
Article by Nikki Laws Photos by Nikki Laws August 01, 2019
Institute for Global Studies administers four U.S. State Department programs for global leaders
The University of Delaware hosted four programs sponsored and funded by the U.S. Department of State during the summer of 2019.
Program participants included 78 global leaders, representing nearly 30 countries, who are dedicated to making the world a better, safer and more prosperous place. Among their ranks are foreign policy experts, politicians, lawyers, doctors, advocates, students and more.
Mandela Washington Fellowship
For the sixth consecutive year, UD hosted a Mandela Washington Fellowship Civic Leadership Institute for 25 young African leaders.
The Fellows, aged 25 to 35, hail from Benin, Cameroon, the Central African Republic, Chad, Côte d'Ivoire, Djibouti, Ethiopia, Ghana, Lesotho, Liberia, Madagascar, Mozambique, Nigeria, Senegal, South Africa, Tanzania, Togo, Uganda, Zambia and Zimbabwe. Chosen from thousands of applicants, UD's Fellows are among just 700 who participated at institutes across the United States.
Some work in the health sector. For example, Naomi Assegied is a medical doctor from Ethiopia and the founder of Ethio-Amba, an organization that creates healthier communities by strengthening the places where people live, work and play.
From Togo, Ayi Dossavi Alipoeh is an award-winning writer, poet and novelist. After publishing several books, Alipoeh now promotes literacy among youth in his country.
Lineo Matlakala also works with youth. She directs an organization in Lesotho that teaches young people the skills they need to successfully manage their own agricultural businesses.
Still more are at the forefront of efforts to defend human rights. In Zimbabwe, Samantha Sibanda leads Signs of Hope Trust, an organization that empowers persons with disabilities. The institution advocates, facilitates scholarships and establishes libraries for children with disabilities.
During the six-week Institute, leaders gained key skills and networks that will help them accelerate their work and advance their own professional development. In addition to meeting with experts from every UD college, Fellows developed relationships with peer collaborators, engaged with national, state and local policymakers, and visited local organizations.
The Mandela Washington Fellowship, the flagship initiative of the Young African Leaders Initiative (YALI), is sponsored by the State Department's Bureau of Educational and Cultural Affairs and administered by IREX, a U.S. non-governmental agency.
Middle East Partnership Initiative (MEPI) Student Leaders Program
The MEPI Student Leaders Program annually brings 15 college students from the Middle East and North Africa to UD for a five-week intensive training program.
Participants enhanced their leadership and civic engagement skills through 50-plus in-classroom sessions, site visits and service-learning opportunities. In addition, the leaders visited iconic U.S. cities like Philadelphia, New York and Washington, D.C., getting an inside look at American culture, history and politics.
UD's 2019 MEPI Student Leaders are from Algeria, Israel, Jordan, Lebanon, Libya, Morocco and Tunisia. The University has proudly welcomed more than 200 participants in this program's 16-year history.
The MEPI Student Leaders Program is sponsored by the U.S. Department of State's Middle East Partnership Initiative and administered by Georgetown University.
Study of the U.S. Institute (SUSI) on Foreign Policymaking
The Study of the U.S. Institute on Foreign Policymaking marked its first year at UD in 2019. The program's 18 participants, mid-career scholars and practitioners, live and work in Belarus, Brazil, Egypt, Ethiopia, Italy, Kyrgyzstan, Latvia, Nepal, Portugal, Serbia, South Africa and Thailand.
The institute increased participants' understanding of U.S. foreign policymaking and fostered a community of content experts from around the world.
Many participants are researchers and faculty members at universities across the globe. Meressa Gebrewahd, from Ethiopia, is an assistant professor of political science and security studies at Mekelle University and chair of the University's Center for Peace and Reconciliation.
From Nepal, Shyam KC is a research and development director at the Asian Institute of Diplomacy and International Relations, an independent foreign policy think tank.
Otto Tabuns, a lecturer at the Riga Graduate School of Law, advises the Latvian government on matters of strategic communication, defense planning and crisis management.
The SUSI on Foreign Policymaking is sponsored by the State Department's Bureau of Educational and Cultural Affairs.
Study of the U.S. Institute (SUSI) on Women's Leadership
Twenty women from Sub-Saharan Africa joined the UD community as the newest participants in the Study of the U.S. Institute on Women's Leadership. Participants are representatives from Côte d'Ivoire, Kenya, Liberia, Senegal, Sierra Leone, Uganda and Zambia.
In Newark, the academic program examined the history of women's participation in U.S. public life. At the same time, participants prepared for the future by sharpening their critical thinking, leadership, communication and managerial skills, and by nurturing a community of peers. Now that they have returned to their host communities, each will "pay it forward" by implementing a leadership project for positive change.
The SUSI on Women's Leadership is sponsored by the State Department's Bureau of Educational and Cultural Affairs and administered by the University of Kansas.
Impact at Home and Abroad
While participants have taken with them a toolkit of new knowledge, ideas and connections, they have also left behind a lasting impression on the friends, host families and peer collaborators they've met through dozens of events and programs.
For example, members of the UD MEPI Student Leaders Program and SUSI Women's Leadership Program connected over UDairy ice cream with students from the Lerner College's MBA program and the English Language Institute's Panama Bilingue Program.
"We are fortunate to host these programs at the University of Delaware. Their presence enriches our institution and community," said Trevor Nelson, director of the Institute for Global Studies.
To learn more about the lives and experiences of the Institute or Global Studies' visiting leaders, follow along at @UDGlobal on Instagram and Twitter and engage using the hashtag #UDGlobalSummer.
About the Institute for Global Studies
The Institute for Global Studies was created in 2009 to enhance the international dimensions of teaching, research and outreach at the University of Delaware. IGS provides leadership and support for programs and experiences that contribute to the education of informed, skilled, open-minded citizens of the world.
Best known for coordinating the University's study abroad program, IGS also awards scholarships and grants to faculty and students for a number of global opportunities, and administers internationally-recognized State Department-sponsored programs such as the UD Fulbright Initiative, Middle East Partnership Initiative (MEPI) Student Leaders Institute, Mandela Washington Fellowship Program for Young African Leaders, a Study of the U.S. Institute (SUSI) on Women's Leadership and, most recently, a Study of the U.S. Institute on Foreign Policymaking.
IGS sponsors such signature events as Global Month each fall and country-specific celebrations each spring.
IGS collaborates with other global partners on campus, including the Office for International Students and Scholars, the Confucius Institute and the Center for Global and Area Studies. In addition, IGS partners with Enrollment Management to coordinate the UD World Scholars Program.