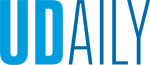 Reflecting on first year at UD
Article by Carlett Spike Photos by Kathy F. Atkinson and courtesy of Ashley Hangstefer August 06, 2019
Rising sophomore shares experiences and tips for students coming to UD
A year can make a big difference. During the summer of 2018, UDaily profiled University of Delaware first-year student Ashley Hangstefer to discuss her impending move to campus and her transition to life in college. Like most new students, she was nervous about making friends, having a roommate, paying for college and how challenging the classes would be.
Despite her apprehension, Hangstefer said recently her first year was a success. There were a few bumps along the way, of course, but Hangstefer said she adjusted well. Hangstefer is a marine science major in the College of Earth, Ocean and Environment. She had a full load of courses, played club softball and joined the Earth, Ocean and Environment Club.
The Twilight Induction Ceremony and attending ice hockey games were a few of the high points of the year. Another highlight: she got engaged to her boyfriend, Robert.
Now a rising sophomore, UDaily asked Hangstefer to reflect on her first year.
Q: How did this year go?
Hangstefer: It was a little rough in the beginning, but by the second semester, I think I really got things figured out. Trying to get used to everything the first semester was difficult.
Q: What particular challenges did you face?
Hangstefer: Studying. I never had to study before. So I had to learn. I had to find a method that works for me, instead of just cramming. I found reviewing my notes, for at least an hour after class, really helped. I would highlight what I found to be important. Also, some teachers released the class notes beforehand. I would go over and write down the notes ahead of class, leaving room in the margins to write down other important stuff my teachers would say during lecture. That's something that really helped me. Another challenge was trying to figure out how to talk to different people and make friends. 
Q: What ended up being your favorite class? 
Hangstefer: Definitely, the scuba class was my favorite. I think math class (integrated math with precalculus and calculus) probably came in a close second. Chemistry, by far, was the hardest — both first and second semester. The second semester was hard because it was all new concepts building off of what you learned in the first semester of chem. 
Q: Before you started at UD, we talked about some of your fears going in, including making new friends, getting along with your roommate and paying for college. Can you update us on what happened with each of these? 
Hangstefer: My roommate and I talk everyday. Honestly, she's become one of my closest friends. At first, it was pretty rocky, but we figured out how we work well with each other. I think the struggle that first month was trying to figure out how I could live with this person and still be friends with her. Once we got that figured out, things were good. As for other friends, I don't have a lot of close friends at UD. That said, the bond I had with the friends I already knew who also attend UD grew much stronger. As for finances, I worked super hard over the summer to ensure I'd have enough money to pay for college. Where I fell short my parents helped.
Q: How have your parents adjusted to you being away from home?
Hangstefer: My parents are doing really well. I think they found comfort in that I am close to home (Milford, Delaware). That helped with the whole transition. I do talk to my mom a lot, which also helped. If I ever need to vent or something like that, I go straight to my mom. My dad is accepting the fact that I'm growing up, which is something he struggled with — both my parents did. So they're handling it fairly well.
Q: Are there any stand-out moments from your first year?
Hangstefer: At the end of the semester I got a chance to go to NACURH (National Association of College and University Residence Halls) in Louisiana. Getting to meet those people, hanging out with them and finding out what they do and what NACURH is, was just so amazing. During the conference we talked about what other schools are doing to improve their campus and it gave us ideas on what we could do at UD. It's basically a big collaboration of a whole bunch of schools. Next year, I'd like to run for Sustainability Officer in Harter residence hall, where I'll be living. Also some of the field trips for my major (marine science) were cool. During the second semester, we went to the Ted Harvey Conservation Area in Dover. We were asked to help count horseshoe crabs because it was mating season and that's the ideal time to count them. It was really fun. We ended up taking a class on horseshoe crabs which covered what they are and why we don't know a lot about them because they live deep in the ocean and only come up to shore for about a month. It was really interesting.
Q: A lot has happened, but if you could reflect on the entire year, what advice would you give to first-year Ashley?
Hangstefer: Learn how to study and be more social. You're in college. People don't care if you come across weird. They just need someone to chill with and to hang out with. It's something you need to realize, it's not high school where if you walk up to somebody and say 'Hey, how are you doing?' They're not going to be like 'Eww, creep.' They'll be friendly. You have to be willing to put yourself out there a little bit.
Q: Somewhat related, but is there anything you would do differently?
Hangstefer: I think I would try and join more clubs because that's how you find people that you have common interests with. I should have tried to be a little bit more active in the clubs. That's just my biggest advice, try and find clubs that interest you and try and find friends within those clubs.
Editor's Note: This interview has been edited for length and clarity.