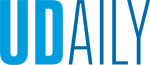 NSF I-Corps applications open
Article by Horn Entrepreneurship Communications August 26, 2019
Up to a $3,000 grants, four entrepreneurship training sessions
The University of Delaware Horn Entrepreneurship is seeking applications for the next cohort of the National Science Foundation Innovation-Corps Site program. The application period closes at 5 p.m on Aug. 30, 2019. More information and an application can be found on the NSF I-Corps website.

The NSF I-Corps Site program provides up to a $3,000 grant and four entrepreneurship training sessions at the HORN Venture Development Center. The program is available to undergraduate students, graduate students, faculty and staff from any regional university who are working on technology or research ideas and who want to evaluate the commercial potential of their inventions.

In the fall cohort, Horn Entrepreneurship will host the NYC Regional Innovation Node, which will lead the training sessions. I-Corps Nodes work cooperatively to build, utilize and sustain a regional and national innovation ecosystem.

About Horn Entrepreneurship
Horn Entrepreneurship serves as the University of Delaware's creative engine for entrepreneurship education and advancement. Built and actively supported by successful entrepreneurs and thought leaders, Horn Entrepreneurship empowers aspiring innovators and entrepreneurs as they pursue new ideas for a better world.
For further information, please visit: https://www.udel.edu/research-innovation/horn/venture-support/nsf-i-corps-sites/