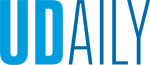 Moving in
Article by Carlett Spike Photos by Evan Krape, Kathy F. Atkinson, Lane McLaughlin and Scott Day August 24, 2019
New Blue Hens arrive on UD's campus
With armloads of bedding and snacks, photos and school supplies, first-year students from around the country and the world moved into their residence halls on the University of Delaware's Newark Campus on Saturday, Aug. 24. They unpacked their belongings and decorated their rooms to create the feeling of home in their new spaces.
For many incoming first-year students, move-in is the beginning of their college careers. By mid-morning, students and their families flooded the campus. The new Blue Hens met each other, their residence hall assistants and many members of the larger University community.
Despite any fears, the common feeling was one of excitement.
"I fell in love with UD the first time I came," said first-year student Erica Hager from Wilmington, Delaware. "I'm excited to meet new people and find new activities to do. I think I might try out for club lacrosse."
Parents and family helped new students unload cars in a process choreographed by UD officials to ensure safety and efficiency. Blue Hen Helpers (upper class students) were scattered about in gold and blue T-shirts, representing a variety of UD clubs, organizations and athletic groups. University staff and faculty members pitched in to help students move into their new homes.
"We want to welcome all of our students back to campus and the new students to the Blue Hen community," said UD Provost Robin Morgan. "It's a great day. It brings back the life to campus and we love having them here."
José-Luis Riera, vice president for student life, echoed Morgan's enthusiasm.
"We're really excited," he said. "I think, overwhelmingly, we received some really positive feedback on the way the day is going. Everybody is just working together so well to get cars in and out. It's very exciting. I think students are really ready to start their new experiences."
Slightly cooler temperatures than in recent years helped smooth the process of unloading cars and filling rooms.
This year's incoming first-year class includes more than 4,000 students from about 32 states and 42 nations. UD officials expect the class to be among the most diverse in terms of racial and gender make up. More than 350 of those students will begin their time at UD in a different location, as World Scholars or participants in the Delaware in DC program or as part of other fellowships. UD will release official data in the future.
Returning students began arriving on campus Thursday, Aug. 22, and will continue to return to campus through Monday, Aug. 26. On Friday, the first set of students moved into the newly acquired University Courtyard Apartments. The residence hall will house more than 800 upper class students.
Academics, campus beauty, size and affordability are among the top reasons new Blue Hens gave for choosing UD. As a Delaware native, Olive Twum-Danso said she was surprised once she toured the campus.
"I wanted to go far, but then I visited and I did a tour and I ended up really liking it," Twum-Danso said. "I never came to UD and toured before. I just like the sense of community and how welcoming everyone was."
She began building that community when she met her roommate, Sachi Gupte, via a Facebook group for incoming students. The two clicked and decided to take the leap and live together.
Gupte, originally from Germantown, Maryland, chose UD for the pre-veterinary medicine program. Community was also a high priority for her.
"I'm really excited for my major," Gupte said. "I'm also excited to make new friends and to just be independent, because I feel like my whole life I haven't been independent. So that's going to be really new for me, figuring out how to do things on my own."
That new-found independence is also what Gupte is most nervous about.
Incoming students Connor Dorney, from Lewes, and Sarah Buoni, from Millsboro, shared Gupte's feelings. Buoni and Dorney recently shared their excitement and concerns with UDaily in the weeks before move-in day.
Parents also had a mix of emotions. Joe and Kathryn Bianco described the moment as exciting, but sad. Their daughter, Victoria Bianco, is the first in the family to go to college. They said they hope she finds her way on campus and ultimately toward her dream career. Their advice for their daughter is to make the most of this time.
"Take every opportunity to meet friends and get involved, because it comes once," Kathryn Bianco said. "She's heard that from us 50 times."
Christine McAndrews, mother of Kate McAndrews, said she was relieved to get to this moment, after a hectic week of preparing. Christine said Kate did a lot of her shopping at the last minute. Like other parents, Christine said she hopes her daughter enjoys her time at UD.
"Obviously, I want her to be safe," McAndrews said. "I really want her to go outside of her comfort zone and I want her to take advantage of everything she can to grow and explore and have fun."
Other Activities for 1743 Welcome Days
Below is a select list of 1743 Welcome Days activities during the move-in weekend, including Monday, Aug. 26 and Tuesday, Aug. 27. Click the link for more details on each event. The full schedule for UD 1743 Welcome Days is available within the Guidebook app on Android and Apple smartphones as well as on the website.
Saturday, Aug. 24
Sunday, Aug. 25
Monday, Aug. 26
Tuesday, Aug. 27
For more photos of Move-In Weekend 2019, visit UD in Photos.