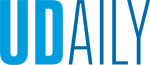 In Memoriam: Faye M. Duffy
Article by Udaily staff Photo by Kathy F. Atkinson August 12, 2019
Campus colleagues, friends remember long-time associate director of admissions
University of Delaware colleagues are remembering Faye M. Duffy, associate director of admissions, who passed away peacefully on Friday, Aug. 9, surrounded by her family. She was 61.
Ms. Duffy joined the admissions staff at her alma mater in 1986 and was responsible for a variety of programs in that office over her 33-year career at UD.
Douglas Zander, executive director of the Office of Admissions, said, "This is a devastating loss to all of us who knew and worked with Faye. Faye was a mighty contributor to UD who believed deeply in the mission, purpose and value of this institution. Faye was one to speak her mind, and she was also generous with her wonderful and sharp sense of humor. We already miss her deeply."
Several of Ms. Duffy's colleagues, both present and past, recalled her devotion to the University, her commitment to students and her distinctive laugh. They share their reminiscences here:
'Passionate, dedicated and knowledgeable'
Lisa Prescott, assistant director of admissions, said, "Anyone who knew Faye, knew that she was a passionate, dedicated and knowledgeable force in our office. She was my mentor in the world of college admissions and here on campus; her work ethic and ability to organize was unmatched. In the past, she single-handedly ran Delaworld (now known as NSO) every summer and also organized every prospective student open house. More recently, she turned the transfer admissions process around, and we steadily saw a positive increase in numbers and more importantly, a fresh, new outlook in the world of transfers at UD. I know that her connections and ability to connect, both on and off campus, all helped to make that happen. I never had to check and see if Faye was in her office on any given day. All I had to hear was her distinct laugh down the hallway, and I knew. I believe that all of my colleagues would say that they will miss her sense of humor the most. She had an endearing way of mixing her passion for her work and for the University of Delaware together with laughter and light-heartedness and this is what I will miss the most about Faye."
'True Blue Hen'
Kim Yackoski, senior assistant dean in the Office of Undergraduate Student Services in the College of Agriculture and Natural Resources, said she began her career at UD working side by side with Ms. Duffy. "In addition to her epic sense of humor, she was UD's biggest cheerleader. I loved watching her from afar speaking to prospective families because I know that's where she shined. She focused on them in a way that couldn't help but get them excited about UD, all the while proclaiming that UD was the best place on Earth. This is the Faye that I loved the most. A true Blue Hen by every stretch of the imagination, Faye was not only a diehard UD sports fan, she cared more about the success of the institution than most even knew. She was content in letting others shine and not take all the glory even though she was often the one responsible for making us all look good. For those that knew the real her, she was a great listener, always following up on every conversation to make sure there wasn't something she could do to support the matter. While she was never quite comfortable sharing her emotions of how she felt about those she liked the most, when she did, she blew you away with her sensitivity, compliments and appreciation. Above all though, she appreciated the little things. She loved her family. She loved UD. I will always be proud to call Faye a dear friend and I will forever miss her presence in my life."
'Integrity, strength and straight-forward feedback'
Fred Siegel, former associate provost for enrollment services at UD, said he has vivid and fond memories of Ms. Duffy and that her undying devotion to the University was evident every day. "She placed the interests of our students above all else and approached our work with boundless energy," he said. "As a colleague, Faye was a model of integrity, strength and straight-forward feedback, never reluctant to express her thoughts when she thought any of us were going astray; indeed, she was of great support to me personally. Most important, she served as a role model in demonstrating consummate devotion in proper balance to her family and professional responsibilities. Her loss to UD is immeasurable."
'The person who was always there'
Fellow student Nancy Karibjanian, who is now director of the University's Center for Political Communication, recalled, "Faye and I were both UD Comm majors and made our first 'attempt' at live news as part of Winter Term Television in 1980. We spent far too many Thursday nights at the Deer Park, and it was Faye who taught me that Delaware means Grotto Pizza. She was my constant, the person who was always there for a good laugh or long talk even when jobs, children and life kept us apart. I will miss her friendship greatly."
'She touched thousands of Blue Hens' lives'
Karen Aniunas, associate provost and chief of staff in the Office of the Provost, said, "I had the honor of knowing Faye Duffy as a colleague and friend for 30 years. Our connection was forged when I joined UD as a recruiter for the College of Agriculture and Natural Resources and interacted with Faye regularly. Her work on New Student Orientation, campus visitation programs and transfer admissions was top rate, and she was always one of the most accessible and responsive colleagues for questions about prospective students and their concerns. She touched thousands of Blue Hens' lives over the years—most will never know that it was she who gave them the opportunity to enroll at UD. Faye was one of the wittiest and most observant people I've known, and her perspective on the realities of college admissions could have fueled a sitcom. Even when life handed her tough challenges, Faye always offered a shrug and a smile and never failed to find some light in the dark. My life—and UD—is richer for the three decades she shared with us."
About Faye M. Duffy
Ms. Duffy was born in Wilmington, Delaware, the daughter of the late Dorothy (Fisher) and William Morgan. She graduated from Christiana High School in 1976, where she participated in the French Club and Marching Band. She graduated from the University of Delaware in 1980 with a bachelor's degree in communication. She was avid fan of University of Delaware sports and the Philadelphia Eagles.
Ms. Duffy is survived by her daughter and son-in-law, Jillian and Steve Wiley of Bear; her sisters, Jeanne E. Moore and her husband, retired Rev. Col. Gary L. Moore of Easton, Maryland, and Diane B. Conte of Rehoboth and her partner, Marianne Shields of Wilmington.
Funeral services will be held at noon, Wednesday, Aug. 14, at the Mealey Funeral Home, 2509 Limestone Rd., Wilmington, where friends may call after 10 a.m. Burial will be in Gracelawn Memorial Park, New Castle.
Condolences may be left online at mealeyfuneralhomes.com