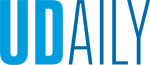 For the Record
Article by UDaily staff August 30, 2019
University community reports presentations, publications, honors
For the Record provides information about recent professional activities and achievements of University of Delaware faculty, staff, students and alumni.
Recent new presentations, publications and honors include the following:
Presentations
Patricia A. DeLeon, Trustees' Distinguished Professor Emerita of Biological Sciences and Francis Alison Professor, presented "Extracellular Vesicles in the Female Reproductive Tract: Interaction with sperm" at the Gordon Research Conference on Fertilization and Activation of Development on July 30, 2019. The conference was held at the Holderness School in Holderness, New Hampshire, July 28-Aug. 2, 2019.
Publications
Margaret Stetz, Mae and Robert Carter Professor of Women's Studies and professor of humanities, has published an article in the online journal Quarterly Horse: A [Brief] Journal of American Studies, an open access publication of the American Studies Association [Quarterly Horse 3 (2019). Her essay, "Learning How to Teach from Mrs. Dalloway," is an autobiographical reflection on pedagogy. It discusses the positive model for classroom practice that Virginia Woolf's 1925 novel, Mrs. Dalloway, provided her at the beginning of her career in higher education and that it still offers her today. She also had a letter published in the July 12, 2019, issue of the TLS [Times Literary Supplement, UK, p. 6] under the heading "John Fowles Revisited." Her letter corrects historical misinformation about Victorian women's occupations and social class that appeared in an article by James Campbell on the 50th anniversary of Fowles' novel, The French Lieutenant's Woman.
Honors
The College of Health Sciences Summer Camp is among 50 programs receiving the 2019 Inspiring Programs in STEM Award from INSIGHT Into Diversity Magazine, the largest and oldest diversity and inclusion publication in higher education. The Inspiring Programs in STEM Award honors colleges and universities that encourage and assist students from underrepresented groups to enter the fields of science, technology, engineering and mathematics (STEM). CHS campers are chosen from a competitive pool of rising 10th, 11th and 12th graders. Over the course of the week they are given the chance to explore health science majors and careers in an on-campus, college experience. Nearly 100 students have participated in the CHS Summer Camp since it began in 2017. Read the September 2019 issue of INSIGHT Into Diversity here.
Gregory Hicks, deputy dean of the College of Health Sciences and former physical therapy department chair, has been appointed to the Board of Directors of the American Physical Therapy Association (APTA). The professional organization represents more than 100,000 individual member physical therapists (PTs), physical therapist assistants (PTAs) and students of physical therapy. Hicks also serves as director of UD's Advancing Diversity in Physical Therapy (ADaPT) program, which is committed to increasing diversity in the physical therapy workforce in order to maximize health outcomes for all Americans. The program provides clinical, coursework and research opportunities and resources for UD undergraduates interested in a physical therapy career. In 2018, Hicks was named a Catherine Worthingham Fellow, APTA's highest membership category, for demonstrating unwavering efforts to advance the physical therapy profession through leadership, influence and achievement. He also received the College of Health Sciences' inaugural Diversity Advocate Award.
A paper by Zvi Schwartz, professor of hospitality business management, was recently recognized by the Cornell Hospitality Quarterly (CHQ) as one of two finalists for the prestigious 2018 Best Paper Award. CHQ is considered one of the top journals in the hospitality industry. Each year, the CHQ editorial board selects its top published papers to be considered for this award. Schwartz' paper, Revenue Management Outsourcing: A Hybrid Model of Transaction Cost Economics and Organizational Capability, empirically explores "the contextual determinants of the decision to outsource in the hotel-specific domain of revenue management" and was coauthored by Mehmet Altin and Muzaffer Uysal.

A paper by Michael Babak Papah, a doctoral student in the College of Agriculture and Natural Resources, coauthors Erin Brannick, associate professor of animal and food sciences, and Carl Schmidt, professor of animal and food sciences, and corresponding author Behnam Abasht, associate professor of animal science, has been selected by the World Poultry Veterinary Association to receive the Bart Rispens Research Award at the World Conference WVPAC 2019 in Bangkok, Thailand, in September. Their paper, "Evidence and role of phlebitis and lipid infiltration in the onset and pathogenesis of Wooden Breast Disease in modern broiler chickens," was published in Avian Pathology in 2017. The prize, sponsored by MSD Animal Health, is one of the major prizes delivered by the World Poultry Veterinary Association, and it includes a monetary award and travel costs for Papah to attend the conference, where he will be presented with the award.
Alumna Brooklynn Hitchens, who earned her bachelor's degree in Black American studies at UD in 2013, has been awarded the American Fellowship of the American Association of University Women (AAUW) for 2019-20. She is currently pursuing her Ph.D. in race, gender, urban violence and crime at Rutgers. AAUW is one of the world's oldest leading supporters of graduate women's education.
Craig M. Brown, an adjunct professor through UD's Center for Neutron Science, is part of a team of scientists that concluded that the antiferromagnet NaYbO2 "is a model, versatile platform for exploring spin liquid physics with full tunability of field and temperature." This important finding in the field of solid-state physics was reported on July 29, 2019, in the journal Nature Physics. Brown, who studies the structure and dynamics of novel materials, is a staff chemist at the National Institute of Standards and Technology (NIST) Center for Neutron Research. He was recently named a NIST Fellow, the highest scientific and technical position at NIST. Under a cooperative agreement with NIST, UD's Center for Neutron Science advances the field of neutron scattering by developing new techniques, applying these techniques to new applications, and training the next generation of neutron scientists.
To submit information for inclusion in For the Record, write to ocm@udel.edu and include "For the Record" in the subject line.