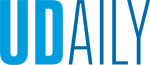 Perdue Fellow studying chicken disease
Article by Adam Thomas Photo courtesy of Michael Babak August 09, 2018
Kenya native and UD grad student earns avian research award
When Michael Babak arrived at the University of Delaware from Kenya in the fall of 2014 as the inaugural Arthur W. Perdue Foundation Graduate Fellow, one of the first things he noticed was the technology.
"Delaware has huge opportunities," Babak said. "My country is still developing so when you talk about research, even at the University level, you realize that this is pretty advanced compared to Kenya. The resources are available; the infrastructure is there, and you can explore your strengths and potentials with regards to research. I've been lucky to come here and be exposed to all this."
After getting his bachelor's degree in veterinary medicine from the University of Nairobi, Kenya, Babak went on to earn his master's in veterinary anatomy in 2012. From there, he started looking for opportunities to further his studies and discovered UD.
As a part of Behnam Abasht's lab, Babak came to UD to study diseases in poultry, specifically wooden breast syndrome, a novel disease in broiler chickens that makes their meat hard and chewy, rendering them unmarketable.
"The disease is presented by firmness of the breast muscle — basically compromising the quality, thereby downgrading them — and that's the prime part of chickens," Babak said. "If you look at it in totality, it's causing lots of losses in the poultry industry at large and it's not just the poultry in the U.S., Europe, or Latin America. It's all over. Especially in those areas or countries that practice extensive poultry production."
The cause of wooden breast syndrome is unknown.
"It is possible that management practices could be found if you understand how the disease develops and progresses," said Babak.
Babak has thrived during his time at UD and was recently awarded with the American Association of Avian Pathologists' Reed Rumsey Student Award for Advancement of Avian Medicine, an award given to two students annually who show promise as the future of the poultry industry.
Babak was given the award at the 2018 American Veterinary Medical Association (AVMA) convention held in Denver, Colorado from July 13-17.
In addition, Babak gave an oral presentation at the 2018 AVMA convention titled, "Pathological and molecular characterization of Wooden Breast Disease in commercial broiler chickens during the normal growth period."
With research being his passion, Babak said he is proud to work in poultry as it is one of the staple foods in his country, and that he has enjoyed working as a member of Abasht's lab.
"He's a down-to-earth person and understands his area of research very well," Babak said of Abasht, an associate professor in the Department of Animal and Food Sciences. "Seeing his students succeed is his greatest motivation and driving factor. His door is always open. Whenever you want to reach him, he's there. Even during weekends, you can contact him any time through e-mails and he'll respond promptly. He's a good guy."
Of Babak, Abasht said "Michael has been a tremendous asset to my lab. His strong background in anatomy and physiology has been of great importance to our lab projects. He is very passionate about his research on studying a novel muscle disorder in chickens, and you can see it in every single conversation about his research. I think his genuine interest to gain new insights and discover new knowledge is one of the main things that makes Michael a great grad student. Michael is also personable and a great team player."
Babak also said that Erin Brannick, an associate professor in the Department of Animal and Food Sciences, and a member of his doctoral committee, has been of great help during his graduate studies at UD.
Babak also said that he is thrilled and humbled to be the first recipient of the Arthur W. Perdue Foundation Graduate Fellowship.
"I think the responsibility was given to Dr. Abasht to look for a student who would be able to fit the program. Then somehow, he found me," said Babak. "I really appreciate the award that I got from the Arthur Perdue Foundation because if it were not for that, I don't think I'd be able to make it this far."
About Perdue Farms
Perdue Farms is the parent company of Perdue Foods and Perdue Agribusiness, and represents the Perdue family ownership. To learn more about Perdue, visit the website. The Arthur W. Perdue Foundation is funded through the estates of Arthur W. Perdue and Frank Perdue. The foundation provides grants on behalf of Perdue Farms in communities where large numbers of company associates live and work.