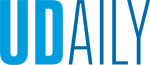 Driven to discover: Emma Groman
Article by Beth Miller Photos by Evan Krape August 30, 2019
UD Summer Scholar works beside city youth at Wilmington's Bright Spot Farms
Editor's note: Research, community service, internships and study abroad are part of the summer for University of Delaware students. Follow them in action in our series of profiles and stories, which will be collected on the Driven to Discover website.
Emma Groman, a University of Delaware senior from Ellicott City, Maryland, is pursuing a double major in sociology and psychology and a minor in environmental humanities. She is one of more than 500 students doing research across UD this summer.
Q. What are you studying, where and with whom?
Groman: I'm working with the Young Farmer Program at Bright Spot Farms, which hires high school students from around Wilmington to work on the farm for the summer. Additionally, I am assisting Dr. Yasser Payne, associate professor of sociology and Africana Studies, with his research that is assessing the health and well-being of street-identified populations in Wilmington.
Q. What is it about this topic that interests you?
Groman: I've always had an interest in farming and the food system, and especially urban farms such as Bright Spot that allow for vulnerable populations to have better access to fresh produce. The Young Farmer program in particular stood out to me because it allows for teenagers to become empowered through their manual work on the farm with their peers as well as their education about the food system and various other topics. As for Dr. Payne's research, I wanted to learn more about the logistics that go behind researching large populations and what the barriers are that come with it.
Q. What is a typical day like?
Groman: For a typical day on the farm, I go in pretty early and join the students for the various farm tasks such as harvesting, weeding or landscaping. I'll help with any other logistical things needed and usually work on those while the students have their workshops and classes in the afternoon. One day out of the week I dedicate my time to helping with Dr. Payne's research, which has so far consisted of validating surveys and making sure that everything is correctly entered into the Excel sheets.
Q. What is the coolest thing you've gotten to do on the project?
Groman: One thing Bright Spot needed help with was creating surveys for their students that would help assess the effectiveness of their Young Farmer program, so that when it came time to get grant money to continue the program, they could have tangible evidence proving that it helped the students in various ways. I used some of my knowledge and observations from working with Dr. Payne's surveys and helped create surveys and measurement tools that they would distribute to the students at the beginning and end of the summer. Hopefully by the end of the summer, the surveys will show some growth in the students, in realms such as their well-being, self-efficacy or meeting different personal goals they had.
Q. What hurdles have you had to overcome while doing this work?
Groman: I'd say the biggest hurdle has been getting up super early every morning and working in the extreme heat. There was one day where we were working all morning when the temperature was above 95 degrees. But through this I've learned a lot about my own capabilities when it comes to doing various kinds of manual labor and how to take care of my body.
Q. What has surprised you most about your experience?
Groman: This wasn't necessarily surprising, but something really inspiring from my experience so far has been the students' willingness to push themselves and each other on the farm, whether that be through the tedious (and often sweltering hot) farm work, or the challenging discussions around self-growth and the structures of society around us. They come to work every day with a positive attitude and a drive to get things done, which makes coming in everyday even more motivating for me.
Q. Dreaming big, where do you hope this work could lead?
Groman: I'd really like to continue combining my passions of sociological/psychological framed work with my love for the outdoors, which working at Bright Spot does pretty beautifully. Helping people grow and work towards personal goals in a natural environment context is something that I would love to do, maybe in the form of an outdoor-based counselor or therapist one day.
Q. If you had to summarize your experience in only one word, what would it be?
Groman: Cultivating.
Q. What advice would you give younger students (middle/high school) with similar interests?
Groman: I would say it's super important to go into it ready to listen to what the organization needs, as opposed to what you think you want to offer. When I was interviewing at Bright Spot, we had a long discussion about what the program needed help developing and how my skills could contribute to this. Keep an open mind and be present even in the moments that feel difficult and never ending (like weeding in the hot summer mornings!).
Q. What do you enjoy when you are not doing this kind of work?
Groman: I enjoy any time I can get outdoors, whether that be through hiking, camping, swimming, etc. I also enjoy experimenting with cooking while listening to good music and hanging out with friends.