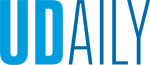 UD students' research aims to help honey bees: youtube.com/watch?v=87JMzP54SU8
DRIVEN TO DISCOVER: Ben Sammarco
Article by Karen B. Roberts Photos by Evan Krape | Video by Paul Puglisi August 20, 2019
Undergrad looks for ways to improve honey bee disease resistance
Editor's note: Research, community service, internships and study abroad are part of the summer for University of Delaware students. Follow them in action in our series of profiles and stories, which will be collected on the Driven to Discover website: https://www.udel.edu/home/driven-to-discover/
Ben Sammarco is a junior insect ecology and conservation major from Colts Neck, New Jersey. UDaily connected with Sammarco down on the UD farm in the College of Agriculture and Natural Resources.
Q: What are you studying, where and with whom?
Sammarco: I am studying the effect of honey bee brood mixing on disease resistance and stress tolerance in the College of Agriculture and Natural Resources' Apicology Lab with Deborah Delaney, associate professor of entomology.
Q: What inspired this project and what interests you most about this topic?
Sammarco: Honey bees are critical to the pollination of many crops, such as apples, melons, cherries, blueberries and almonds. They also help to pollinate decorative plants in yards and gardens in areas where human activity has killed off the majority of the native pollinators. Without bees, many crop and garden plant species would die off, so it has become critical to maintain our honeybee populations. Part of the reason they are under threat is that we have spread them far across the country for use in agriculture and, under the stress, several diseases and parasites have begun attacking populations, such as bacterial brood infections or the Varroa mite.
This project is an offshoot of one of the lab's main projects involving the use of artificial insemination to increase the genetic diversity of workers in a hive. Hives that have more genetic diversity have a greater chance of resisting disease, so our brood mixing project seeks to artificially raise the diversity of our hives to improve their resilience. Genetic diversity in this case refers to how many different variations of genes the worker population of a hive has encoded in their DNA. I'm interested in the potential to make a significant difference in the health of a set of hives with a simple technique that mimic the benefits of expensive processes using a simpler, more accessible method that a beekeeper could implement on their own.
Q: What is a typical day like?
Sammarco: The data we collect on the hives has to be gathered as they live over an extended period of time. As a result, daily work mainly involves care and upkeep of the hives. I typically assist with hives from every project the lab is working on. Every hive has to be checked at least once a week to monitor the health of the queen and workers, to determine if the queen must be replaced, whether the hive needs more space or if they need to be fed.
Every hive has a mood that changes from day to day depending on the conditions. On a warm and sunny day, the bees tend to be calmer, as most of the foragers are out gathering nectar and pollen. On a cold or rainy day, the foragers stay in the hive, making it more cramped and making the colony more defensive and likely to sting. In general, hives that are stressed for food or have lost their queen are more defensive, while hives that are healthy and have lots of space are less defensive. The UD hives as a whole tend to be fairly calm.
Q: What hurdles or learning curves have you overcome in the work?
Sammarco: I had not previously worked with bees when starting this project, so I had to quickly learn how to work with hives and diagnose issues, as well as when to report issues to the apiary technician. When inspecting a hive, the first thing we check is whether the queen is present and healthy in the hive. The best way to do this is to find the queen herself, but sometimes this is difficult in a large hive. The next best indicator is the presence of eggs. Honey bee eggs hatch into larvae after only three days, so if you see fresh eggs in the hive you know the queen was present within three days and is likely still in the hive. If the eggs are laid in a uniform pattern (as opposed to a scattered 'shotgun' pattern) then it is likely that the queen is healthy. If a hive has a healthy queen present, we call it 'queen-right'. A hive without a queen is designated 'queenless' and we either have to combine it with a queen-right hive or provide the hive with eggs from a queen-right hive so they can raise a new queen. Another thing we check for when inspecting a hive are 'queen cells,' the special expanded cells used to raise new queens. When a hive is very full, they will build what are called swarm cells, queen cells built along the bottom of the frames. If swarm cells are not removed, the current queen will take about half the workers and leave the hive as a swarm to create a new hive elsewhere, and a new queen will emerge from a swarm cell to replace her in the hive. While swarm cells do indicate a hive is strong, young queens are a gamble, and we do not want to lose the current queen. When we find swarm cells, we either destroy them or, in the case of a very strong colony, we split the colony and move the old queen and half the workers to a new hive, simulating a swarm, and then allow the new queen to emerge.
Q: What are the possible real-world applications for your study?
Sammarco: If we are successful, our study could lead to the development of new techniques to help small beekeepers temporarily boost the parasite resistance of their hives quickly and cheaply. If the mixed hives display higher levels of health than the non-mixed hives, and similar results are found in the replicate studies being conducted at other universities, then brood mixing can be disseminated to the beekeeping community as a new technique for promoting hive health in apiaries having difficulty with disease.
Q: How would you explain your work to a fifth grader or to your grandparent? 
Sammarco: When flu season rolls around each year, some people who come down with the flu end up sicker than others. This is because every pathogen, something that causes a sickness, is slightly different and so is everyone's immune system. In fact, you also might have years when you catch more sicknesses than you did the previous year. What you might not know is that your immune system is determined by your DNA, so you get it from your parents. It is the same with bees. In a beehive different sets of workers all come from the queen, but they have different fathers, resulting in slightly different immune systems. When we mix up the baby bees amongst the hives before they grow up, we mix up the resulting workers. This gives us an even greater variation of immune systems in the hive, which increases the chance of the hive resisting the spread of diseases.
Q: What advice would you give younger kids (middle school or high school) with similar interests?
Sammarco: If you like insects, the best thing to do is to go out into the woods and try to find them. Look closely at branches and leaves. Look under logs and rocks. Gently dig through the leaf litter. Take photos of the things you find and notice what they do; then go home and use the internet to try and find out what they are.
Q: What do you enjoy when you are not doing research?
Sammarco: I have an interest in general insects, not just bees, so I spend a lot of time doing what I said in the above question: going out and looking for insects. Though, at this point, I usually try to use my own knowledge base to identify things as an exercise. I only use the Internet when I'm stumped.