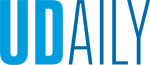 Driven to Discover: Alyssa Schiff
Article by Karen B. Roberts Photo by Evan Krape August 15, 2019
Undergrad explores how media reports shape understanding of environmental justice
Editor's note: Research, community service, internships and study abroad are part of the summer for University of Delaware students. Follow them in action in our series of profiles and stories, which will be collected on the Driven to Discover website.
Alyssa Schiff is a senior majoring in environmental studies with minors in global studies and ancient Greek and Roman studies. UDaily connected with the Montclair, New Jersey, native to learn about her research.
Q: What are you studying, where and with whom?
Schiff: For my research this summer I am studying how the media portrays environmental justice issues within Delaware with Victor Perez, associate professor in the Department of Sociology and Criminal Justice at the University of Delaware. This topic is a marriage between environmental science and social justice, exploring how some groups of people are more at risk to carry environmental burdens, such as the pollution from factory sites that are located too closely to housing, or contaminated water issues like those that occurred in Flint, Michigan. My project explores how local media portrays these issues — do journalists focus more on health than race? Do they mention community backlash? Do they show the tension between the polluting body and the community? The ways in which the media portray these issues is largely how the public learn about them, and in Delaware, only a few journalists focus on these issues. So, the way that media frames these issues is crucial to how visible they become in policy changes and other efforts to address them.
Q: What inspired this project and what interests you most about this topic?
Schiff: I came to Dr. Perez wanting to learn more about environmental justice issues within Delaware, and with his background in sociology, he proposed a media content analysis of Delaware news in order to explore how the media is presenting environmental justice issues locally. The environmental justice movement is so important today because it is fighting the environmental extension of the structural inequality that still exists — whether it be racial inequality or socioeconomic inequality. Only the biggest stories in environmental justice (Love Canal, the Louisiana Cancer Alley, Chicago Toxic Doughnut, Flint, Michigan) are given media attention, whereas there are thousands of smaller local cases across America that go generally unnoticed. Polluted areas, such as those previously mentioned, lead to a greater risk for numerous health problems for the residents living nearby, including asthma, reproductive problems and various cancers. I am looking at several online news sources published by professional journalists in Delaware.
Q: What is a typical day like?
Schiff: A typical day for me is parking myself in the library and immersing myself in news articles and taking extensive notes. From reading article upon article, I start noticing thematic patterns or looking for specific words. Once I begin pulling out repeated patterns or words used, I begin to keep a count of them throughout all of the articles being used in my research. This way, we can find the incidence of those themes or words in order to determine which are used more often than others. This will help us to explore what people are learning from the media on this subject versus what they are not learning. The media creates a narrative, and we are attempting to uncover the messages between the lines. For example, why might a journalist speak to a refinery worker who assures that they are being as safe as possible as opposed to a resident who is facing health problems? Why are some issues (for instance health) emphasized while others are not?
Q: What hurdles or learning curves have you overcome in the work?
Schiff: I have found it difficult to be as specific as possible in the way that I am doing the research, which sounds very vague. To clarify, I have to justify why I keep some articles while I don't consider others, the timeline that I use and which news sources I look at versus those I don't. As this is my first experience participating in research, these were just not considerations I would have thought of on my own. I have begun overcoming these by practicing reflexivity, which is to think about how the way in which you are conducting research affects the research itself, as well as by asking questions to my faculty mentor, Dr. Perez.
Q: What are the possible real-world applications for your study?
Schiff: Hopefully, through our research, we will learn how the general public of Delaware is learning about environmental justice, and also exactly what they are learning from the media. For example, perhaps health is highlighted in the majority of the articles, but not how socioeconomic status or race are connected to environmental justice. The way that these issues are framed lends itself to how they are dealt with, particularly if public engagement and public response is pivotal to changes. For example, if the media frame these issues as largely related top health disparities, it may be that the Department of Health and Humans Services is called in to do testing. However, if it is framed more from a segregation issue, it could be that zoning laws get changed to separate industry from residential areas, as residential spaces of color are generally located adjacent to these polluting industries and land uses. Our hope at the end of this project is to have the research published and to raise awareness for the parts of this issue that are not being included in the media.
Q: How would you explain your work to a fifth grader or to your grandparents?
Schiff: Environmental injustice is when some groups of people, due to the amount of money they have or their race or other factors, are more likely to experience environmental burdens – like having contaminated water or having their homes be located near factories. So, my work involves reading through newspaper articles to see how journalists present environmental justice issues to readers, and then I pick out themes that I see repeated through the articles. Once I can find words and themes that are repeatedly used, I can count them and use that information to better understand what kind of narrative is being formed and how the journalists create a story about these issues.
Q: What advice would you give younger kids (middle school or high school) with similar interests?
Schiff: I would advise younger students with similar interests to take science classes and have an open mind. Before coming to college, I thought that I wanted to be a biomedical engineer, and I only switched because I was so moved and inspired by my high school environmental science course. If you think you want to work in some environmental field, take environmental science or geology or ecology if you are able. Talk to your science teachers about your interests, too, and see if they can help. I always thought that there were STEM fields and humanities fields and that was all there was, but that isn't the case. Environmental studies is a great intersection of these two fields. If you find yourself not fitting into one field or the other but you enjoy both, consider the soft sciences that are more interdisciplinary. I knew that this was the field I wanted to go into because I saw how interdisciplinary it was, and how much social issues and environmental issues play off of each other – and thus how much I might be able to help people by going into environmental studies or policy.
Q: What do you enjoy when you are not doing research?
Schiff: When I get to relax, I love to do puzzles, cook and bake, and watch Netflix with my roommates.