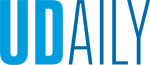 Unlocking secrets of senior marathoner
Article by Kelly Bothum Photos by Ashley Barnas April 22, 2019
Health Sciences researchers explain 71-year-old runner's success in New England Journal of Medicine
The New England Journal of Medicine recently featured University of Delaware's Bill Farquhar and other researchers from UD and Mayo Clinic in providing details about the physiological profile of a 71-year-old marathoner from Pennsylvania who seems to defy nature by running faster the older he gets.
Farquhar is a professor in the Department of Kinesiology and Applied Physiology within the College of Health Sciences. He and his team used words like "exceptional" and "remarkable" to describe the performance data of Gene Dykes, 71, who ran a marathon in two hours, 54 minutes and 23 seconds in December, unofficially the fastest time on record for a man over the age of 70. (It would have been a world record for his age group, but the race was not on a course sanctioned by the USA Track and Field, the governing body for the sport in the United States.)
On April 15, Dykes broke his own age-group record in the Boston Marathon, racing the storied 26.2-mile course in 2:58:50, earning the course record in the men's 70-to-74-year-old group.
"I think no doubt he is unique," Farquhar said. "Compared to a typical 70-year-old, his numbers are incredibly high."
Dykes, who lives in Bala Cynwyd, Pennsylvania, visited UD's Science, Technology and Advanced Research (STAR) Campus in August 2018 at the invitation of Farquhar, who knew him from a local running group. While at the Health Sciences Complex, Dykes underwent several performance tests measuring his maximal aerobic capacity, lactate threshold, running economy and body composition.
The testing was the first time Dykes had ever run on a treadmill — and likely his last.
"I'm certain I will never want to do that again," Dykes said. "It's the hardest thing I've ever done, because when you run you always succeed — you reach the finish line, you finish your workout. It's always on a note of success. But when you work out on a treadmill for this testing, they test you to the point of failure. All of a sudden, you can't go another step."
But going another step is one thing that Dykes apparently does better than most. Dykes estimated he has run about 300 races since he again took up the sport 14 years ago. He races everything from 1,500 meters to 200-mile, multi-day ultramarathons, usually training five or six days a week.
It's not just his age that makes him unusual. Farquhar said the testing at STAR included a measurement of Dykes' maximal oxygen intake during exercise, also known as VO2 max. While on the treadmill, Dykes wore a mask that measured how much oxygen he used during his most-intense runs.
Researchers were surprised to find that Dykes was able to sustain his performance at a level close to his maximum oxygen level. The researchers' work was explained in the "Correspondence" section of the April 11 edition of the New England Journal of Medicine. The researchers noted that it is Dykes' ability to maintain that high VO2 percentage likely played a role in his record-breaking performance.
"Most people get to 75, 80, 85 percent of that physiological ceiling. He seems to be chugging along 90 percent the whole way," Farquhar said. "He is able to get closer to and hold his max. Most people get closer and fatigue."
Dykes spends most weekends of the year running races, sometimes around the globe. For him, it's a great way to enjoy retirement. He's enjoying the string of successes without thinking about why it keeps happening.
"I'm still getting faster. That has to come crashing down at some point," Dykes said. "Then I'll probably say seven-minute miles are the new six-minute miles."
The UD research was supported by a grant from the National Institutes of Health and a grant from the American Heart Association.