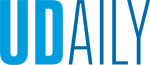 $5 million gift toward faculty diversity and athletics
Article by Development and Alumni Relations Staff Photo by Kevin Quinlan September 04, 2018
John and Patricia Cochran invest in the University of Delaware
University of Delaware Board of Trustees Chairman John R. Cochran III and his wife, Patricia, know what it means to put Delaware first.
For more than 20 years, they have helped to advance UD through their generous philanthropy and committed volunteerism. Now, through Delaware First: The Campaign for the University of Delaware, the couple has pledged $5 million in support of faculty diversity initiatives and UD Athletics' planned renovations for Delaware Stadium.
"Pat and I find it rewarding to be part of such an exciting time on the UD campus. Every area of UD is growing and thriving," said John Cochran. "Dr. Assanis has done a terrific job of focusing on enhancing the student experience and advancing the University in a bold new direction. The research and business partnership opportunities are expanding, as is the growth of our graduate program. We are proud to call ourselves Blue Hens."
University President Dennis Assanis applauded the Cochrans' commitment to the University and its future.
"John and Pat define 'leading by example,' " Assanis said. "Not only do they generously volunteer their time to the University, they also demonstrate the power of philanthropy in achieving all we have set out to accomplish. John's partnership and leadership has been pivotal to the University's success, and this gift will be instrumental in realizing our shared aspirations for UD."
Rewarding Talented Faculty
The Cochrans' gift includes $3 million to establish the John and Patricia Cochran Scholars Fund, used to recruit, develop, retain and promote a diverse faculty and to support their successful academic career advancement.
"During the past nine years as a trustee, I have been involved in several discussions focusing on diversity and inclusiveness at UD," John Cochran said. "I believe the college campus can help prepare students to live in a more inclusive world than we do today. Working with Dr. Assanis, we determined more student impact would be best accomplished by having a more diverse faculty."
Cochran Scholars — outstanding faculty members on an accelerated path for academic distinction — will carry the title for a five-year period and will focus on promoting and exemplifying diversity throughout the UD community.
"More diverse leadership within the faculty ranks will promote exceptional scholarship, teaching and service," Assanis said. "This generous gift will help attract and retain some very distinguished and outstanding minority professors for the University."
Tiffany Gill, associate professor of Africana studies and history, was named the first Cochran Scholar in March 2018. Gill joined the UD faculty in January 2013 as associate professor of Africana studies, with a second appointment in history. Her research and teaching interests include African American history, women's history, the history of black entrepreneurship, fashion and beauty studies, and travel and migration throughout the African Diaspora.
"Through her research and teaching, Dr. Gill has continued to show her passion for and commitment to inclusiveness here at UD and beyond," said University Provost Robin Morgan. "We are fortunate to have her as part of our esteemed faculty, and I'm pleased that we can recognize her hard work and dedication with this award."
In May, Gill delivered the inaugural Cochran lecture on campus. The author of Beauty Shop Politics: African American Women's Activism in the Beauty Industry described some of the research she began in graduate school in an attempt to "understand the historical use of the black beauty shop as one of the most important—albeit unique—institutions within African American communities."
"We met Tiffany at her lecture in May and were overwhelmed with her passion and commitment to inclusiveness here at UD," John Cochran said. "You could feel the excitement of everyone in attendance, including many of her students, for the fine work that she has completed in the area of diversity. Having Tiffany Gill on our campus will only attract continued interest on the part of our students and bring more qualified diverse faculty members to the University."
Building Our Home
The Cochrans also said they believe in the strength and future of UD Athletics. In 2010, they generously donated $1 million to help renovate the Bob Carpenter Center addition and to establish a student-athlete scholarship.
Now, as part of their new, $5 million commitment, the Cochrans will give $2 million to UD Athletics' Building Our Home initiative — a core priority of the Delaware First Campaign — focused on a bold $60 million project to renovate Delaware Stadium and build the new, state-of-the-art Whitney Athletic Center for UD student-athletes.
"We are incredibly grateful for John and Pat's ongoing and generous philanthropy," said Chrissi Rawak, UD director of Athletics and Recreation Services. "The support of UD leadership is critical to recruiting top talent and championing our student-athletes in every aspect of their UD experience. The renovations to the stadium and the Whitney Athletic Center are key to that mission and would not be possible without John and Pat's giving."
The new facilities will ensure that student-athletes have the top training facilities and academic resources, and serve as a major recruitment tool for future Blue Hens.
"We believe our gift will help enhance the strategic outlook for the athletic program at UD," John Cochran said. "The rebuilding of Delaware Stadium is a must. Chrissi Rawak believes in enhancing the student-athlete experience, not only on the playing field but also in the classroom, and this appeals very strongly to Pat and me."
In recognition of their gift, the President's Suite at the renovated stadium will be named in the Cochrans' honor. "We are very honored to have our name associated with the President's Suite at the stadium," John and Pat Cochran said in a joint statement.
"This is a very special way to express our appreciation to John and Pat, co-chairs of the Delaware First Campaign," said Dennis Assanis. His wife Eleni added, "The continued generosity and support from the Cochrans truly elevate the critical and meaningful impact of engagement with our UD alumni, friends and the entire university community. We are so grateful for all that they contribute."
The Cochrans said they hope that all students, alumni, faculty and staff will be a part of Delaware First campaign and continue to stay engaged with the University.
"We believe that UD is an exceptional educational institution that creates a wonderful opportunity for our students to obtain their degrees and prepare them for their working careers and family life," said John Cochran.
Pat Cochran added, "To our 170,000 alums and friends of the University, we would encourage them to stay involved with their university. The support of their time and gifts will only make UD a stronger program for those who follow. Go Blue Hens!"
About the Cochrans
Since 1999, John and Patricia Cochran have embodied the Blue Hen spirit through consistent and lasting involvement and support of UD. In 1998, John and Pat created the Cochran Family Foundation to support education. The Cochrans have generously donated $6 million through the Delaware First campaign since its inception in 2010.
John started his financial career in 1973 in credit card banking and was a senior member of the management team that established MBNA in 1982. He was the chief operating officer of MBNA Corporation and chair and chief executive officer of its principal subsidiary, MBNA America Bank. For nearly 20 years, John was the head of business development at MBNA and was responsible for gaining the endorsement of nearly 5,000 organizations. MBNA merged with Bank of America in January 2006, and John retired from the company in February 2008.
John is the chair of UD's Board of Trustees, serving on the board since 2007. John also serves as a trustee of Loyola University Maryland and has served on the board of Christiana Care Health System. He is also a member of the board of directors of the Delaware Council for Economic Education and the Wilmington Country Club and serves on the Stella Maris Advisory Board in Baltimore.
Delaware First Campaign
Delaware First: The Campaign for the University of Delaware publicly launched on Nov. 10, 2017. The comprehensive engagement and fundraising campaign will unite Blue Hens across the nation to accelerate UD's mission of cultivating tomorrow's leaders, creating solutions to grand challenges, inspiring innovations and transforming lives. The united effort will help create an extraordinary student experience at UD and extend its impact on the region and the world.