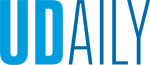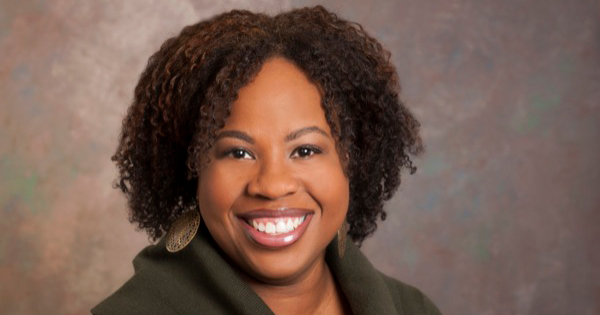 Inaugural Cochran Scholar
Article by Ann Manser March 07, 2018
Tiffany Gill recognized for distinguished career, service
Tiffany Gill, associate professor of Africana Studies and history, has been appointed the University of Delaware's inaugural Cochran Scholar.
The Cochran Scholars program recognizes outstanding UD faculty members whose scholarship and service reflect excellence, creativity and a commitment to inclusiveness, both on campus and beyond, President Dennis Assanis and Interim Provost Robin W. Morgan said in a congratulatory letter to Gill.
"Your appointment was recommended by [College of Arts and Sciences] Dean George Watson and is in recognition of your distinguished career and your outstanding service to the University of Delaware," Assanis and Morgan said in the letter.
The John and Patricia Cochran Scholars endowed fund was established to recruit, develop, retain and promote a diverse faculty and support their successful academic career advancement. John Cochran is chair of the UD Board of Trustees.
Those selected as Cochran Scholars will be outstanding faculty members on an accelerated path for academic distinction. They will focus on promoting and exemplifying diversity throughout the UD community, through their exceptional scholarship, teaching and service.
"Through her research and teaching, Dr. Gill has continued to show her passion for and commitment to inclusiveness here at UD and beyond," Morgan said. "We are fortunate to have her as part of our esteemed faculty, and I'm pleased that we can recognize her hard work and dedication with this award."
Gill joined the UD faculty in January 2013 as associate professor of Africana studies, with a second appointment in history. Her research and teaching interests include African American history, women's history, the history of black entrepreneurship, fashion and beauty studies, and travel and migration throughout the African Diaspora.
She is the author of Beauty Shop Politics: African American Women's Activism in the Beauty Industry (University of Illinois Press, 2010), which was awarded the 2010 Letitia Woods Brown Memorial Book Prize by the Association of Black Women Historians. In addition, she has served as a subject editor for African American National Biography and has had her work published and reprinted in several journals and edited volumes.
Currently, she is at work on a book manuscript chronicling the history of black international leisure travel since World War I.
Gill has received grants from UD's Interdisciplinary Humanities Research Center and the Center for the Study of Diversity for a community-based, collaborative research project, "The Beauty Shop Project," with Colette Gaiter, associate professor of art and design and Africana studies. Her research has been featured on NPR, BBC.com and Travel Weekly.
"We in Africana Studies are extremely happy that Dr. Tiffany Gill has been named as the inaugural Cochran Scholar at UD," said W.O. Maloba, chair of the Department of Africana Studies and professor of history and Africana studies. "Dr. Gill is not only a distinguished scholar, but also a wonderful teacher with an impeccable record of service to the University. This is a well-deserved and fitting recognition of her multiple talents and contributions toward the enhancement of diversity at UD."
Gill has served as an Organization of American Historians Distinguished Lecturer since 2015; was the National Endowment for the Humanities/Samuel I. Newhouse Foundation Fellow at the Schomburg Center for Research in Black Culture in 2016-17; and is the Eastern Regional director of the Association of Black Women Historians.
At UD, she is program director for the African American Public Humanities Initiative, which supports doctoral students in the humanities with an emphasis on African American/Africana studies. The initiative provides fully funded graduate fellowships for doctoral students in history, English and art history in a five-year, cohort-based program.
Gill earned her doctorate in American history at Rutgers University and her bachelor's degree from Georgetown University. Before joining UD, she taught at the University of Texas at Austin and was a recipient of the 2010 Regents' Outstanding Teaching Award for excellence in undergraduate education.
Gill's appointment took effect Jan. 1 and will continue for five years. She will deliver a lecture at a May 14 celebration to recognize her appointment.