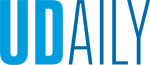 Alan Brangman announces decision to step down
Article by UDaily staff Photo by Evan Krape September 17, 2018
Executive vice president to serve until early 2019 to ensure smooth transition
Alan Brangman, executive vice president and University treasurer at the University of Delaware since 2016, has announced his plans to step down. He will continue to serve in this role until early 2019 to ensure a smooth transition.
UD President Dennis Assanis said, "Alan Brangman has a remarkable record of achievement and devotion to the University of Delaware. His leadership is visible in so many ways across multiple areas, from campus infrastructure to our financial operations to employee relations. We will miss his positive attitude, his calm demeanor under pressure, his insightful guidance and his master planning skills. UD will continue to benefit from his accumulated wisdom, as he has agreed to consult for the University in the future."
"It's been an honor to lead such a talented and dedicated team here at the University of Delaware, and I'm proud of the many things we've accomplished," Brangman said. "My thanks to President Assanis and my administrative colleagues for their leadership, support and collaboration over the years. I am now at a stage of my career where I am ready for a new chapter, and I look forward to what lies ahead."
A search for Brangman's successor will begin immediately, Assanis said.
During his tenure, Brangman has overseen the design and construction of new facilities on campus to better serve students, including the renovation and addition to the Bob Carpenter Sports Building, the Gilbert and Redding Residence halls, the Rodney Dining and Residence Hall, the decommissioning of the Dickinson and Rodney Residence Halls on west campus and the recent acquisition of the University Courtyard Apartments. In parallel, he has been an integral part of major developments on UD's Science, Technology and Advanced Research (STAR) Campus, including the construction of two College of Health Sciences buildings, the location there of Chemours chemical company and the Newark Regional Transportation Center (NRTC), as well as the successful issuance of $200 million in bond financing to support capital projects.
As the University's chief operating and financial officer, Brangman is responsible for administrative units, including Finance; the Budget Office; Internal Audit; Information Technologies; the Investments Office; Facilities, Real Estate and Auxiliary Services; Human Resources; the Police Department; and Campus and Public Safety.
Brangman served on an interim basis for nine months before taking the executive vice president position in September 2016. Before that, he served as UD's vice president for facilities, real estate and auxiliary services for three years.
From 2012-13, he served as associate vice president of facilities, real estate and university architect at Howard University in Washington, D.C., where he restructured and realigned a number of departments, provided design and planning oversight for an interdisciplinary research building, and implemented a transportation demand management plan.
Earlier Brangman was UD's architect and campus planner from October 2010 until March 2012. In this role, he was responsible for several projects including a master plan study for the STAR Campus, design and planning for the Redding and Gilbert Residence Halls, the Rodney Dining and Residence Complex and a major renovation of the Carpenter Sports Building.
Previously Brangman served as university architect for Georgetown University, and as deputy director for the design arts program for the National Endowment for the Arts, both located in Washington, D.C.
He served on the city council for the city of Falls Church, Virginia, from 1994-98 and as mayor of the city from 1996-98.
With a bachelor of architecture degree from Cornell University, Brangman holds an executive master's in leadership from the McDonough School of Business at Georgetown University.