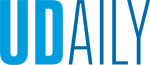 UD continues enrollment boom
Article by Cindy Hall Photo by Mark Campbell | Graphics by Molly Chappell and Danny Wright October 17, 2018
University sees steady gains in diversity
The University of Delaware has experienced record enrollment for the second consecutive year, surpassing 24,000 students for the first time in the University's history. With an overall enrollment of 24,120, UD gained an increase of 346 students over last fall.
The Newark campus set enrollment records for both undergraduate and graduate student populations: Undergraduates total 18,221, up from 18,144 in fall 2017, and graduate students total 4,164, an increase from 4,024 last fall. Among these groups are 7,534 Delawareans, the most in over a decade.
"We are proud that the University of Delaware continues to flourish as a top choice for many successful students in the state and around the world," said Chris Lucier, UD vice president for enrollment management. "We are steadfast in our commitment to open our doors to any student who works hard and desires a world-class education, particularly residents of our great state."  
"More students are recognizing the value of a UD graduate education and our increasing enrollment is a testament to that," said Doug Doren, interim vice provost for graduate and professional education. "Over the coming years, we expect even faster growth in our graduate programs, as we develop new degree programs in emerging areas and continue to expand our most successful programs."  
The University is also serving 896 nontraditional learners through its Division of Professional and Continuing Studies, and 839 Associate in Arts Program resident students who are studying at campuses in Georgetown, Dover and Wilmington, Delaware.
The number of first-year students on the main campus in Newark remained on target at 4,249 —just below last fall's record-breaking class of 4,306. The new cohort includes 669 underrepresented minority students, the second most in history, just below last year's 720 URM students. The first-year class boasts 599 honors students, the second most in history, with 169 Delaware resident honors students, the most ever. The class has a 3.8 average GPA, up from 3.73 in fall 2017; and a 1275 average SAT, a jump from 1263 last fall.
While it maintains a strong commitment to serving Delaware residents, the University continues to diversify its student body, with Blue Hens in graduate and undergraduate programs hailing from all 50 U.S. states. Among these are 3,729 underrepresented minority students, up from 3,587 last fall.
What's more, a record 2,246 degree-seeking international students are now studying on the Newark campus, as UD's reputation as a leading research university continues to grow worldwide.
UD's Newark campus undergraduate enrollment continues to see steady increases of domestic students of color. These undergraduates include 3,972 domestic students of color, 21.8 percent of the enrollment, up from 3,907 last fall. Among Delaware residents, the progress is more pronounced, increasing 25 percent over the last five years, from 1,709 students of color in fall 2014 to 2,143 students in fall 2018. African-American enrollment has increased from 575 Delaware resident students in 2014 (8.8 percent of the resident undergrad enrollment) to 686 students (10.5 percent of resident enrollment) this fall.
The University continues to work toward enrolling students with exceptional financial need, particularly Delaware residents. This fall, the number of undergraduate Delaware resident Pell Grant recipients seeking a bachelor's degree has risen to 1,711 or 26.1 percent of resident undergraduate students, an increase from 1,666 in fall 2017 and 1,562 in 2014.
Further bolstering Blue Hens' diverse backgrounds and experiences are 498 new transfer students from Delaware and around the U.S., the largest transfer class in UD's history.
The enrollment information is gleaned from the University's census data records, which date back to 1975. For more details related to UD's fall 2018 undergraduate enrollment, including retention and graduation rates, view the Fall 2018 Undergraduate Enrollment Report.