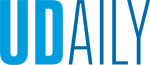 UD President Dennis Assanis announces President's Scholarship Challenge
Article by UDaily Staff Campus photo by Lane McLaughlin November 08, 2018
Matching funds support new, endowed scholarships
Across the nation and the world, millions of students dream of earning a college degree. For many, where they attend college is determined by where they get the best financial assistance.
Encouraging and supporting the driven, ambitious students who are at the heart of the University of Delaware's mission is of the utmost importance to the institution. To ensure that the University is competitive in attracting diverse undergraduates who are the best and brightest students, UD President Dennis Assanis has established the President's Scholarship Challenge.
This unprecedented commitment increases student support through a one-to-one, financial match for gifts designed to create new, endowed undergraduate scholarships. Through this new program, each dollar donated will be matched by a dollar from the University.
As part of the University's comprehensive engagement and fundraising campaign, Delaware First: The Campaign for the University of Delaware, this challenge will double the size of new, endowed undergraduate scholarships that range from $50,000 to $250,000 and, ultimately, will help more Blue Hens reach their academic goals with sustainable funding sources.
"We are thrilled to create more opportunities for our students," says Assanis. "Through the President's Scholarship Challenge, we will work with our extensive and generous Blue Hen community to provide the best for our students, helping them develop their interests and skills."
The Scholarship program is structured to promote total flexibility and provide UD with the best competitive edge in recruiting diverse, talented students. To do this, "we must partner with our philanthropic supporters and deepen our commitment to our students. Together, we can inspire and transform our fellow Blue Hens—both present and future—and build upon the proud and lasting legacy of the University of Delaware," Assanis said.
As a part of this initiative and further example of this commitment to UD students, Assanis and his wife, Eleni, recently established two scholarships designed to enhance international study and experience. With a focus on bridging global connections for the UD community, one scholarship will facilitate study for UD students in Greece, and the other will enable Greek students to come and learn at UD's campus here in Delaware.
"Dennis and I wanted to establish a scholarship to give our students an opportunity to get immersed in the Greek culture, history and civilization through our new World Scholars program," Eleni Assanis said. "We felt that this scholarship would provide an ideal springboard to students who would not otherwise have the means to study abroad. At the same time, we wanted to make UD more accessible to international students from Greece to experience the benefits of American education."
The first donor to take advantage of the new Challenge match is Christine Evans, EHD69, 99M, 08PhD, a three-time alumna of UD. Inspired by the help she received to further her own education, she established the Christine M. Evans Education Endowed Scholarship.
"I had help all along the way as I continued my education, and I had such amazing experiences at UD during my time here as both a student and an employee," says Evans. "I wanted to give back to the University while helping students who need it the most. And, as an endowed scholarship, it will always be here for students who need it. So it's a nice legacy at UD as well."
The Challenge match turned Evans' $50,000 fund into $100,000, enabling it to be fully funded and awarded sooner.
"When I heard about the Challenge matching dollars, I was so excited because I knew the fund could start helping a student in two and half years instead of five years," Evans says. "That's really important to me because I'm 71 and I want to be able to meet the student it helps and get to know him or her."
Jim Dicker, vice president of development and alumni relations, said he is grateful to the 30 donors who have risen to the Challenge so far and hopes that others will feel inspired and motivated to help Blue Hens through this special opportunity.
"Now is a particularly exciting and important time to support students at UD, thanks to President Assanis and this challenge," says Dicker. "It is an amazing incentive for donors to amplify the impact they have on our Blue Hens as well as a perfect opportunity to advance the University's mission of attracting a more diverse cohort of undergraduates. These endowed scholarships will help students today while also aiding future generations of students, far after the Challenge has ended."
About the Campaign
Delaware First: The Campaign for the University of Delaware was publicly launched on Nov. 10, 2017. The comprehensive engagement and fundraising campaign unites Blue Hens across the nation to accelerate UD's mission of cultivating tomorrow's leaders, creating solutions to grand challenges, inspiring innovations and transforming lives. The united effort will help create an extraordinary student experience at UD and extend its impact on the region and the world.
For more information, call 302-831-2104 or email campaign-info@udel.edu.