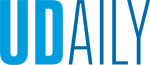 New vice president appointed
Article by UDaily staff November 16, 2018
José-Luis Riera named vice president for student life at UD
José-Luis Riera has been named vice president for student life at the University of Delaware, University President Dennis Assanis announced today. His appointment, which comes after a national search, was effective Nov. 15.
"José-Luis Riera has demonstrated his deep and sincere commitment to the well-being of every student at UD through his service as dean of students and interim vice president for student life. I have experienced firsthand how our students connect with him, knowing that he is advocating for their best interests," Assanis said. "José brings great skills for problem-solving, empathy and action-oriented leadership to a role that is critical to our institutional goals of ensuring student success."
As vice president, Riera will report directly to Assanis with responsibility for leadership and administrative oversight of the Division of Student Life, and he will work closely with other campus administrators to promote student learning, engagement and success. To support the personal growth of all students, he is charged with ensuring that the relationships between students' academic and co-curricular lives are mutually reinforcing. The direct reporting line to the president is a new development in administrative structure, intended to elevate alignment and impact of student success as a leadership priority for the University.
"I want to thank the search committee members for their hard work and dedication in identifying the best candidates for this key position," Assanis said. "I also appreciate the thoughtful input from the many students, faculty and staff who participated in the evaluation process to help us find the right person for the job among a highly competitive pool of candidates."
"Engagement, wellbeing and inclusion are factors that have a proven impact on undergraduate and graduate student success," Riera said. "Student Life is uniquely poised to lead the campus community in cultivating a student experience for all students that promotes innovative co-curricular learning opportunities and supports interventions to enhance UD's reputation as a learner-centered institution. I look forward to working directly with President Assanis in this capacity to strengthen the strategic priority of student success at UD, as well as collaborating with students, staff, faculty and fellow members of the senior leadership team to drive positive outcomes for our students."
José-Luis Riera
Riera has had more than 15 years of professional experience in student affairs and higher education administration, encompassing a wide variety of experiences and responsibilities.
He joined UD's Student Life staff in 2010 as associate dean of students and was named dean of students in 2014. He has served as interim vice president for student life since Sept. 15, 2017, after the retirement of Dawn Thompson.
From 2007-10, he was at the University of Maryland at College Park, serving as coordinator of the Student Honor Council from 2007-10 and of the Central Board from 2006-07, both while pursuing his doctorate. From 2001-06, he was on the residential living staff at Drexel University, serving as director from 2005-06.
Riera has made numerous presentations on student life topics at national conferences and is a member of the Association for Student Conduct Administration, the ACPA: College Student Educators International and NASPA: Student Affairs Administrators in Higher Education. He is also the author or coauthor of several articles in professional journals and book chapters.
He earned a bachelor's degree in music and biology from Muhlenberg College, a master of science degree in student affairs from Colorado State University and his doctorate in college student personnel administration from the University of Maryland.
About the Division of Student Life
The Division of Student Life encompasses 13 administrative units, including the Center for Black Culture, the Center for Counseling and Student Development, Fraternity and Sorority Leadership and Learning, the Office of the Dean of Students, the Office of Student Conduct, Orientation and Transition Programs, Residence Life and Housing, Student Health Services, Student Services for Athletes, Student Diversity and Inclusion, UD Career Center, University Student Centers, and Student Wellness and Health Promotion. The division has more than 200 full-time and approximately 350 student staff members.
About the search committee
The Student Life Search Advisory Committee was chaired by Glenn Carter, vice president for communications and marketing, and its members included Jen Becnel-Guzzo, associate vice president and deputy general counsel; Michael Bush, president, Graduate Student Government; Jim Dicker, vice president, Office of Development and Alumni Relations; Doug Doren, interim vice provost, Graduate and Professional Education; Jeff Garland, vice president and University secretary; Marci Hutton, director, Planning and Project Delivery; Chris Lucier, vice president, Enrollment Management; Chris Williams, president, Faculty Senate; professor, entomology and wildlife ecology; Lynn Okagaki, deputy provost for academic affairs; Kevin Peterson, president, Student Government Association; Chrissi Rawak, director, Intercollegiate Athletics and Recreation Services; Cindy Shenkle, senior assistant dean, Student Services, College of Arts and Sciences Undergraduate Academic Services; Miata Smith, undergraduate president, Black Student Union; Fatimah Stone, interim director, Office of Equity and Inclusion, and Title IX coordinator; Levi Thompson, dean, College of Engineering; and Danielle Valcourt, doctoral student, biomedical engineering.