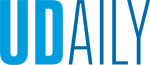 In Memoriam: Sarah Koury
Article by UDaily staff November 09, 2018
Memorial service for World Scholar scheduled Nov. 10 on campus
A memorial service will be held on the University of Delaware campus for Sarah Cynthia Koury, a first-year student from Trumbull, Connecticut, who passed away on May 20, 2018, as a result of a ruptured splenic artery aneurysm. She was 19.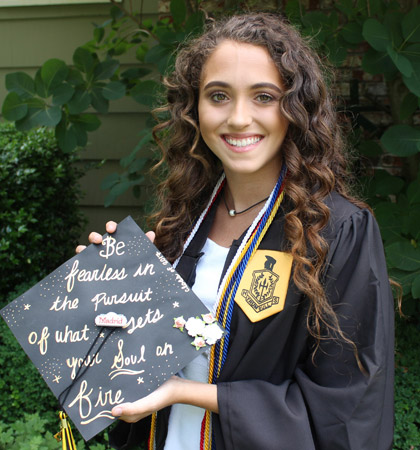 The service, which will include a candlelight vigil, will be held from 4-6:30 p.m., Saturday, Nov. 10, in Daugherty Hall at the Trabant University Center. Guests are encouraged to arrive at 4 p.m. to enjoy friendship, fellowship and light appetizers and to paint a clover as part of the Sarah's Clovers initiative. The service will begin at 4:45 p.m. and conclude with a candle lighting on the lawn of Old College. All are welcome and are encouraged to RSVP online.
Ms. Koury was a World Scholar at the University. She studied international business in Madrid, Spain, during the fall of her freshman year in 2017, and she was on the Newark campus for the spring 2018 semester.
"On behalf of the entire University community, I extend our heartfelt condolences to Sarah Koury's family and friends," said UD President Dennis Assanis. "As a World Scholar, she combined her love of travel with her academic achievements to gain a global perspective on business. The loss of this promising young woman is truly heartbreaking."
From Friday through Tuesday, Nov. 9-13, University flags on the Newark campus will be lowered in Ms. Koury's memory.
Sarah Cynthia Koury
Ms. Koury was born a triplet on Jan. 22, 1999, in New Haven, Connecticut. She was graduated with honors with distinction from Trumbull High School and was inducted into the Spanish Honor Society and the National Honor Society.
She was a member of the Gamma Sigma Sigma sorority and Nichols United Methodist Church, where she taught Sunday school. She loved to travel and had visited many countries, including Spain, Australia, New Zealand, England, France, Greece, Italy, Amsterdam and Morocco. Every place she traveled was her new favorite place.
Ms. Koury had a great passion for puppies, ethnic food and cupcakes. She loved every genre of music and played it out loud so everyone knew when arrived. She lived each day to the fullest, dancing while she did. She often said, 'We travel, some of us forever, to seek other states, other lives, other souls.' Her family said, "Sarah never failed to make her family and friends smile, with a smile that would melt your heart."
She is survived by her parents, Mace and Marcy Koury, of Trumbull; sister Erika; and triplet brothers Kyle and Dylan, also of Trumbull; maternal grandparents Jim and Cindy Booth of Hornell, New York, and many aunts, uncles, cousins and a host of cherished friends, all of whom loved her dearly. She is predeceased by her paternal grandparents, Richard and Lucille Koury, of Santa Rosa Beach, Florida.
A memorial service was held June 2 at Nichols United Methodist Church in Trumbull.
Donations can be made to the Sarah Koury Foundation, which will support Trumbull High School and University of Delaware scholarships, as well as medical research in support of the conditions that took her life. Donations can be sent to the Sarah Koury Foundation, 1958 Huntington Turnpike, Trumbull, CT 06611.
Support and assistance
For any students in need of support, the Center for Counseling and Student Development (CCSD) is open 8 a.m. to 5 p.m., Mondays through Fridays, and is available at 302-831-2141 or www.udel.edu/counseling. The UD Helpline is also available 24 hours a day, seven days a week at 302-831-1001.   
Staff members in the Office of the Dean of Students are available to meet with any student who wishes to talk. Call 302-831-8939 to schedule an appointment or stop by Room 101 of Hullihen Hall.