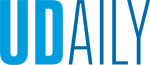 In Memoriam: Matthew J. Hogan
Article by UDaily staff November 30, 2018
Campus community remembers Lerner College sophomore
Matthew J. Hogan, a University of Delaware sophomore in the Lerner College of Business and Economics from Wilmington, Delaware, passed away on Tuesday, Nov. 27, 2018. He was 21.
"Matthew was deeply loved by his family and friends, and we are proud that he was part of the Lerner College and the Blue Hen community," said UD President Dennis Assanis. "On behalf of everyone at the University, I offer our sincere condolences to the Hogan family, to his professors and fellow students, and to his many friends. Our thoughts are with everyone who knew and cared about Matthew."
Bruce Weber, dean of the Lerner College of Business and Economics, said, "I am saddened by the loss of Matthew Hogan, who was a management information systems major in Lerner College. His professors and TAs could only say good things about him. Our thoughts are with his family, fellow students and friends during this difficult time."
Echoing the dean's comment, Housh Cichani, who is teaching one of Mr. Hogan's business administration classes this semester, added, "Matthew was a kind and very polite young man."

From Wednesday through Friday, Dec. 5-7, University flags on the Newark campus will be lowered in Mr. Hogan's memory.
Matthew J. Hogan
Born in Rockport, Maine, Mr. Hogan spent his early years in Camden, Maine, before moving to Wilmington. He attended the Independence School and was a proud graduate of the Salesianum School.
His family recalls his "effervescent personality and a passion for history and politics that he shared with his dad and others" and adds that "his great loves were his family, his friends and his Boston Red Sox." When Mr. Hogan was 13, he convinced his parents to allow him fill out an application to become a Red Sox season ticket holder, resulting in a phone call from the sales office to let him know his seats had become available. His family recalled, "Only Matt, with his positive nature, could make the impossible case for the cost and logistical challenges seem possible."

Mr. Hogan's sister, Catherine, said she will forever remember his discriminating taste in music, movies, and television; his patience in helping her edit her papers; his warm and magnificent smile; and how he always remembered to wish her a good night.
He was the son of Patricia E. and the late Christopher B. Hogan. In addition to his mother, he is survived by his sister Catherine Mei Hogan, his maternal grandmother Helen A. Carney of Woburn, Massachusetts, his great uncle Father John Gee of Auburn, Massachusetts, his aunts and uncles, Anne T. Hogan, Kevin and Meg Dolan, James Hogan, James, Timothy, Michael, Julie Carney, and Paula Ray, many loving and devoted cousins; and many Salesianum and Blue Hen friends.

A visitation will be held from 5-8 p.m., Sunday, Dec. 2, at St. Mary Magdalen Church, 7 Sharpley Rd., Wilmington, where a Mass of Christian Burial will be celebrated at 10 a.m., Monday, Dec. 3.
Contributions in Mr. Hogan's memory may be made to ALS TDI, 300 Technology Square, Suite 400, Cambridge, MA 02139. His family noted, "Thoughtful and generous to the core, Matthew would want to support the battle against ALS in the form of funding research so that others might be spared what his father endured."
Condolences may be left online.
Support and assistance
For any students who are distressed, the Division of Student Life provides a variety of resources for support and assistance.
Students in need are encouraged to reach out to the Center for Counseling and Student Development, which is located in the Perkins Student Center and is open from 8 a.m.-5 p.m., Mondays through Fridays. The center provides students with a safe and confidential environment to process their reactions with a counselor. To make an appointment, call 302-831-2141. Emergency appointments are available.
The Center for Counseling and Student Development also provides the UD Helpline, which is available at any time, day or night, for students feeling anxious, overwhelmed, depressed or otherwise in need of counseling. By calling 302-831-1001, live counseling assistance is available 24 hours a day, seven days a week, 365 days a year.
In addition, staff members in the Office of the Dean of Students are available to meet with any student who wishes to talk. Call 302-831-89239 to schedule an appointment or stop by Room 101 of Hullihen Hall.
Students also are encouraged to reach out to their resident assistants, mentors and advisers throughout the division, such as staff within the Center for Black Culture, University Student Centers, Student Wellness and Health Promotion, Student Health Services, Student Services for Athletes and other units.