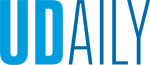 In Memoriam: Marvin Zuckerman
Article by UDaily staff November 20, 2018
Emeritus psychology professor was an expert in sensation seeking and its role in risk taking
Marvin Zuckerman, professor emeritus of psychology at the University of Delaware and an internationally recognized expert in sensation-seeking behavior, died on Nov. 8 after experiencing a cardiac arrest on his way to vote two days earlier. When he died, Dr. Zuckerman was surrounded by his family and listening to his favorite pieces of music by Miles Davis, John Coltrane and Ralph Vaughan Williams. He was 90.
Dr. Zuckerman was a member of the UD faculty from 1969 until he retired in 2002, when he was awarded emeritus status.
His interest in the phenomena influenced by sensation seeking led to the study of sports and vocations; social, sexual and marital relationships; tastes in art, the media, fantasy and humor; habits of smoking, drinking, drug use and eating.  His research also extended into the areas of psychopathology and stress.
Bob Simons, chairperson of the Department of Psychological and Brain Sciences, recalls his colleague as a pioneer. "Marvin was one of the first people to look at personality from a biological viewpoint," Simons said. "As his career developed, he broadened his interests from sensation seeking behavior to the structure of personality in general and how it might best be measured. Marvin also was important in the development of the department's clinical science training program, which is accredited by the Psychological Clinical Science Accreditation System and the American Psychological Association. He was really a major figure in our department and in the field of psychology."
Mike Kuhlman, associate professor of psychological and brain sciences at UD, said, "I met Marvin soon after my arrival at Delaware, in the early '70s. He was pleasant, soft-spoken and always ready to talk about travel, food, politics and especially research. At the time our research interests didn't overlap all that much, but that was to change as the result of a chance discussion we had at a department picnic in the middle '80s. I mentioned to him that since beginning to teach graduate statistics I'd become very interested in psychometric techniques for the development of personality questionnaires. He immediately proposed that we work together on a large-scale project investigating the fundamental dimensions of psychological traits known to be "heritable" (i.e., based to some degree on genetic variation). I readily agreed, and over the coming years we developed and published the ZKPQ (Zuckerman Kuhlman Personality Questionnaire). During this time, I came to know Marvin as a great collaborator and a very inclusive person. He was happy to include my own graduate students as collaborators and to be sure they got credit for their work as coauthors on numerous publications. Both I and a number of my graduate students benefited and learned a lot from Marvin. He made a difference, for the good, in my life."
Dr. Zuckerman was the author of several books, including Emotions and Anxiety: New Concepts, Methods and Applications; Sensation Seeking: Beyond the Optimal Level of Arousal; The Biological Bases of Sensation Seeking, Impulsivity and Anxiety; The Psychobiology of Personality; and Behavioral Expressions and Biosocial Bases of Sensation Seeking, as well as more than 170 articles and reviews in professional journals. He also served on the editorial board of Personality and Individual Differences.
In 2004, he published an autobiographical essay, "The Shaping of Personality: Genes, Environments and Chance Encounters," as part of a special series in the Journal of Personality Assessment. In that 10-page essay, he noted, "Research in the biological basis of sensation seeking started with genetic and psychophysiological research, but research conducted in other laboratories also pointed to a psychopharmacological basis for the trait. Over the last several decades, I have formulated a psychobiological model for personality."
He was a fellow in UD's Center for Advanced Study in 1986-87, during which he worked on his book A Psychobiological Approach in Personality, and from 1993-94, he was a distinguished lecturer in UD's College of Arts and Sciences.
His other honors included serving as a research fellow at the Netherlands Institute for Advanced Study in the Social Sciences and Humanities in 1990-91 and a visiting professor at Oxford University in 1983-84 and at the Institute of Psychiatry in London in 1975-76.
Dr. Zuckerman was a fellow of the American Psychological Association and the Association for Psychological Science and a member of the Society for Psychophysiological Research, the American Psychosomatic Society and the Eastern Psychological Association. He served on the board of the International Society for the Study of Individual Differences from 1981-89 and was the society's president from 1985-87. He also served on the board of directors of the Delaware Council on Gambling Problems and the Delaware Addictions Coalition and served as a consultant to the Crittenton Drug Rehabilitation Center.
After studying at University of Kentucky, he completed his bachelor's degree at New York University's Washington Square College of Arts and Sciences in 1949. He earned his doctorate in clinical psychology at NYU's Graduate School of Arts and Science in 1954. After serving as a clinical psychologist at a Norwich, Connecticut, hospital for a year, he conducted research and therapy in Indianapolis and then became a research associate and assistant professor at Indiana University's Medical Center in 1956. After a year as an assistant professor at Brooklyn College, he spent a year as an associate professor at Adelphi University. He came to Delaware in 1969 from the Albert Einstein Medical Center in Philadelphia, where he had been an associate member since 1963.
Although he had many political and cultural interests, his family noted that he took the most pride in his professional work, his publications, his teaching, his scholarship and his students.  
Dr.Zuckerman is survived by his daughter April Schanoes, son Steven Zuckerman, son-in-law John Semivan, daughter-in-law Paula Gorlitz, grandchildren Veronica Schanoes, Genevieve Schanoes, Ariel Zuckerman and Eric Zuckerman, great-grandson Solomon Schanoes, sister Frances Hodes, brother-in-law Barney Hodes and niece Georgia Hodes.
An informal memorial service, including the scattering of Dr. Zuckerman's ashes, will be held in the spring.