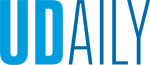 GIS Day at UD: More than Mapping
Article by IT Communication Group November 05, 2018
UD celebrates GIS Day with lightning talks, posters and a Mapathon
The University of Delaware Library Museums and Press, the Geography Department, the Delaware Technology Transfer Center, the Delaware Geological Survey and Information Technologies have teamed up to host the fourth annual Global Information Systems Day at UD.

The event will be hosted in the Perkins Gallery on Wednesday, Nov. 14, beginning at 9:30 a.m. Registration is only required for those who intend to submit a poster or attend the Mapathon.

GIS Day provides an international forum for GIS users to demonstrate real-world applications that are making a difference in society. Various topics will be discussed through lightning talks and poster presentations.

This year, all poster presenters will be eligible to participate in the newly added poster contest. The winner of this contest will receive a $50 Amazon gift card. Participant voters will also have a chance to win an Amazon gift card. The poster contest will take place between 9:30 a.m. and 10:30 a.m.

The second annual Mapathon will be held in conjunction with GIS Day events. Participants will collaborate to map an area of the Democratic Republic of the Congo and the Ugandan border using OpenStreetMap. This project will assist humanitarian aid teams who navigate and identify communities in need of Ebola assistance. Any time dedicated to the Mapathon will make an impact and will help those involved in the fight against Ebola.

Detailed schedule and registration is available at the GIS Day website.
For further information, please visit: https://sites.udel.edu/gisday/