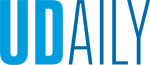 : youtube.com/watch?v=yxBHk7BoXOE
Transforming UD Athletics
Article by Athletics Department Staff Architectural renderings by HOK November 17, 2018
Construction of new athletic center and stadium renovation begins soon
The moment is now for the University of Delaware Athletics Department.
Renovation of Delaware Stadium and creation of the Whitney Athletic Center will begin at the conclusion of the 2018 football season. The projects are the focus of the $60 million Build Our Home fundraising initiative for athletics, which is one of the priorities of Delaware First: The Campaign for the University of Delaware.
The Whitney Athletic Center, which will be completed by the summer of 2020, will provide academic support and athletic training and well-being facilities for student-athletes. The center will be named for UD alumnus and Board of Trustees member Kenneth C. Whitney, Class of 1980, and his wife, Elizabeth K. Whitney, in recognition of their cornerstone gift of $10 million.
"The Whitney Athletic Center will play an essential role in helping ensure the success of our student-athletes, both in competition and in the classroom," said UD President Dennis Assanis. "Ken and Liz Whitney have demonstrated their deep commitment to our students through their generous gift, and we appreciate everyone who has followed their lead in supporting this project."
The Whitneys said a strong athletics program is integral to the unique student experience offered by UD.
"We are proud to support the Blue Hens of today and tomorrow through the building of a new athletic center," Ken Whitney said. "We are excited in knowing the multiple ways this facility will enhance the student-athlete experience at the University for years to come, as we strongly believe in the positive impact athletics can have across an entire university community and beyond."
Last November, when the Delaware First campaign was launched publicly, the project was 80 percent toward its goal. The project is now over 95 percent of the way toward its fundraising goal, leaving $3 million still to raise.
"Now that we're in the final stretch of fundraising, we need the UD community to help us over the finish line," Assanis said. "Our student-athletes depend on our support, and I am confident that we will succeed in reaching our goal."
Chrissi Rawak, director of Athletics and Recreation Services, said, "We are grateful for the commitment shown by our donors to this project. As we work every day to be a national model for student success, seeking comprehensive excellence in all we do, this facility will serve as the lifeblood for those efforts, positively impacting our student-athletes and fans for years to come."
Rawak also said, "This is a transformational moment that would not have been possible without the leadership of this University and we are extremely appreciative of our Board of Trustees and President Assanis for their ongoing support."
The Athletic Department will release ticket and parking information for current and new football season ticket members in January. The completion of the west side stands and the press box is set for the fall of 2019. The Whitney Athletic Center will be completed by the summer of 2020.
Building Our Home
The plan to rebuild and reinvest in athletic facilities is intended to enhance the experience of the entire Blue Hens community and includes several phases. During this first phase, fans, students and student-athletes will see the following changes:
Renovating the west side of Delaware Stadium.
Chair backs for all seats in the middle three sections (C, D, E).

Upgraded restrooms and concessions.

Stadium Club space with bar, food and exclusive club seating.

Enhanced press box, including game-day production spaces and coaches' booths.
Construction of a new athletic center for all UD student-athletes that will extend along the stadium's western facade to include:

Student Success Center

Integrated space for academic support, career preparation and leadership development.

Tutoring, mentoring, academic advising and study areas.

Academic lounge to build community and foster inter-team bonding.

Multipurpose rooms for guest lectures and press conferences.
Health & Well-Being Center:

10,000-square-foot strength and conditioning space to accommodate multiple teams simultaneously.

Enhanced athletic training space with satellite area for physical therapy partnership.

Grab-and-go healthy food options selected by a UD nutritionist.

Sports psychology areas to provide mental health resources through private consultations, team workshops and athlete educational sessions.

Hydrotherapy tubs for rejuvenation and therapeutic needs.
A key addition to the athletics campus will be the new 10,000-square-foot strength and conditioning space to meet the needs of every Blue Hen student-athlete. Inside, more than 100 can lift weights simultaneously, eliminating the present need for separate shifts to allow everyone use of the facilities. The new space will also house a much larger training room, which will get rid of long lines that stretch into the hallway during midday practices.
In addition, the center will have an X-ray machine, hydrotherapy tubs, computer stations and more academic resource space. It will also house offices for health and wellness (strength and conditioning, athletic training, sports medicine, nutrition and sports psychology), as well as student success (academic support, leadership development and career preparation), and include common areas so that all UD student-athletes can spend more time together across teams. Perhaps most importantly, the new athletic center will bring together the entire athletic community and save student athletes a considerable amount of travel time by centralizing all resources in a single, state-of-the-art facility.
To maximize use of these new resources, the athletic department will make the new hydrotherapy tubs available to UD's Physical Therapy Clinic, the nation's No. 1 ranked program, and the stadium's club level will be available to rent for private events such as weddings and banquets.
Ground-floor kitchen space will be used to teach student-athletes healthy cooking techniques (using food grown at the nearby College of Agriculture and Natural Resources) when they are not being used to prepare food for the concession stands on game days.
HOK has been contracted as the architect, while EDiS/Barton Malow will be the construction firm completing this phase.
This portion of the project is the first of several phases which will enhance the Dave Nelson Athletics Complex as a whole. Following the completion of fundraising, for Phase 1, focus will shift to future phases of Build Our Home, which will include the Delaware Field House and seating on the east side and in the endzones of Delaware Stadium.
About Delaware First
Delaware First will strengthen the Blue Hen nation and raise funds to support student scholarships, endowed professorships, graduate fellowships, research, facilities and experiential learning opportunities across UD.
The Campaign will also help establish several potential programs to enhance graduate education, initiatives around innovation and entrepreneurship, partnerships through the Biden Institute and the construction of several new buildings around campus, including the biopharmaceutical building on STAR campus, as well as UD athletic facilities, among other strategic projects.
To stay updated on the campaign or learn how to get involved, visit www.udel.edu/delawarefirst.
Blue Hens Athletics
To follow results of games involving UD Athletic teams and get more information about Blue Hen student-athletes, visit the website bluehens.com.