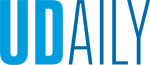 Teaching in Tanzania
Article by Nikki Laws June 05, 2018
Jake Bowman named 2018 UD Study Abroad Faculty Director of the Year
The University of Delaware's Jake Bowman, a professor and chairperson of the Department of Entomology & Wildlife Ecology, led his first pioneering study abroad program to Tanzania in 2002. Sixteen years and nine programs later, hundreds of students have explored the field of conservation through the lens of the country's indigenous people and the guidance of Bowman.
This year, Bowman's efforts have earned him the title of Study Abroad Faculty Director of the Year, an accolade bestowed on just one person annually for extraordinary efforts in ensuring students' global success and learning.
"I try to allow my students to see a different perspective on conservation," Bowman said. "In the U.S., we have a very sort of top-down approach. In Africa, conservation is looked at from the bottom-up."
Program participants strike out on safari, observing everything from elephants to beetles and later journey across tribal lands with the Masai, Iraqw and the Hadza people. There, they collect tubers, observe traditional hunting practices and spend time in settlements learning about livestock management, among other topics.
"Dr. Bowman held class either in the field or at the campsite in interactive, attention-grabbing ways," wrote one student in their anonymous award nomination. "From having students themselves guide lectures to teaching while an animal was just in front of us, Dr. Bowman managed to make each lesson both incredibly in depth and unbelievably exciting."
The program also included nightly reflections around the campfire.
"From a cultural perspective, we open students up to understanding that while we may spend years in school learning to do conservation correctly, you also have these people who practice traditional knowledge and it really works great," said Bowman. "We try to get our students to adopt a different thought process and to focus on the value of respecting others' views."
For his students, Bowman served as both a role model and mentor.
"Dr. Bowman utilized native languages to communicate to individuals," one student wrote in a nomination letter. "Additionally, he was sure to lend a helping hand wherever needed among any community, from setting up tents to providing meals and he encouraged his students to do the same. Dr. Bowman instilled an incredible respect and sense of community among us all. He was fundamental in uniting our very different cultures as one."
While Bowman begins planning his programs nearly two years in advance, he and his partners at the Dorobo Safari Company are required to be nimble at all times.
"There is a lot that goes on behind the scenes, even when we are in country," he said. "We have to make changes on a daily basis to our schedule. For example, this year we had an extreme rain and an entire road washed away. We thought about how this might affect us and adapted. We always want our students to walk away having had a positive experience."
Bowman's study abroad experience is not limited to Tanzania. He has also directed and co-directed programs in Antarctica, Argentina, Australia, Cambodia, Peru and Vietnam.
For students on the Tanzania ENWC program, the learning process also begins long before take off and includes several orientation sessions, covering packing tips, health and safety sessions, teambuilding and more.
"I had the pleasure of serving as Jake's program coordinator for many years and can attest to his organizational skills, proactive approach to problem solving and high degree of expertise and professionalism," said Lisa Chieffo, associate director for study abroad. "His programs are designed to maximize students' learning and wellbeing, and the comments of his participants unmistakably reflect this philosophy. We at IGS are so pleased that Jake is part of the UD study abroad family."
UD faculty are encouraged to consider leading a Summer Session study abroad program and should consult with their department chair and Lisa Chieffo prior to submitting a proposal by July 1.
UD students interested in studying abroad during Winter or Spring 2019 are encouraged to visit the Institute for Global Studies website and apply by Sept. 20. Follow along @UDGlobal on Instagram, Twitter, the UDAbroad Blog and by using the hashtag #UDAbroad to see moments from UD's 100+ travel study programs.
About the Institute for Global Studies
The Institute for Global Studies was created in 2009 to enhance the international dimensions of teaching, research and outreach at the University of Delaware. IGS provides leadership and support for programs and experiences that contribute to the education of informed, skilled, open-minded citizens of the world.
Best known for coordinating the University's study abroad program, IGS also awards scholarships and grants to faculty and students for several global opportunities, and administers internationally-recognized State Department-sponsored programs such as the UD Fulbright Initiative, Middle East Partnership Initiative (MEPI) Student Leaders Institute, Mandela Washington Fellowship Program for Young African Leaders, and most recently the Study of the U.S. Institutes for Student Leaders on Women's Leadership (SUSI-WL) program.
IGS is the home of the UD Alternative Breaks Program and sponsors such signature events as Global Month each fall and Fulbright Lecture Series each spring.
IGS collaborates with other global partners on campus, including the Office for International Students and Scholars, the Confucius Institute and the Center for Global and Area Studies. In addition, IGS partners with Enrollment Management to coordinate the UD World Scholars Program.