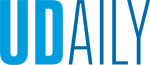 A much bigger sky for Delaware astronomers
Article by Beth Miller Photos by James MacDonald, Beth Miller, Kevin Quinlan and courtesy of the Southeastern Association for Research in Astronomy July 13, 2018
New international partnership adds three 'dark-sky' telescopes to UD research arsenal
The sky for Delaware astronomers just got a lot darker and a lot wider.
No astrophysical wonder caused this new status and no one has gone around turning off street lights and flood lights in the region.
But a new partnership with the Southeastern Association for Research in Astronomy (SARA) gives researchers and stargazers from the University of Delaware and nearby Mount Cuba Astronomical Observatory access to three far-flung telescopes and the superior perspectives they offer on the night sky.
The three telescopes are in coveted "dark-sky" areas at Kitt Peak, Arizona, Cerro Tololo, Chile and La Palma on the Canary Islands off the coast of Spain.
For astronomers, a dark sky is a treasured environment that allows them to see much fainter, more distant objects and phenomena than are possible near city lights and other bright Earthly distractions. In that way, a dark sky expands the canvas, sort of the way watching a movie on a six-story IMAX screen is a much different experience than watching the same movie on a 1.5-inch wrist-watch screen.
In addition to their darker environs, all three SARA telescopes sit at altitudes more than a mile higher than the instruments available at Mount Cuba, which is about 260 feet above sea level. (Delaware's highest area — known as the Ebright Azimuth — clocks in at a modest 450 feet.)
What's more, no airfare is necessary to use these telescopes. With a computer, SARA's proprietary software and an Internet connection, all of the telescopes can be controlled from afar — maybe Sharp Lab at UD, a meeting room at Mount Cuba Observatory or even a recliner in the den.
In her proposal for membership in the invitation-only consortium, Judi Provencal, resident astronomer at Mount Cuba and associate professor at UD, said the partnership would enhance research, provide students with training in techniques and technology, give astronomers greater access to quality observation time in the northern and southern hemispheres and strengthen the astronomy program at UD.
"This is really, really, really exciting," said Provencal, who now directs Delaware's partnership with SARA, which became official Sunday, July 1. Observation started Tuesday, July 3, when postdoctoral researcher Jonathan Labadie-Bartz used the Canary Islands telescope in his study of high-mass stars.
Already, she said, time on these instruments is in high demand and she has been working to schedule training and observation time for those interested.
Time and money are limited resources for astronomers and smaller telescopes such as these are in jeopardy worldwide as much larger new telescopes gobble up an increasing amount of limited research funding.
In the same way that C-5 military cargo planes would not be deployed to search-and-rescue efforts in a flooded watershed, enormous telescopes are not useful in all research. Small and medium-sized telescopes — such as those in the SARA network — are still of significant importance.
UD's partnership with Mount Cuba has been valuable for faculty and students. The observatory, which is about 15 miles from UD's main campus in Newark, opened in 1964 and its resident astronomer — Richard Herr — later became UD's first astronomy professor. The University now has eight full-time professors of astronomy in the Department of Physics and Astronomy and offers a bachelor's degree in astronomy.
Mount Cuba's facilities have been in frequent use, including its Cassegrain telescope with a 24-inch-diameter aperture. More than 700 UD students at the undergraduate and graduate level have studied there and worked with its telescopes, Provencal said. The site also hosts many public events and is the headquarters of the Whole Earth Telescope project Provencal directs, a collaboration of astronomers around the world, all studying pulsating stars.
The SARA network adds almost 60 full days of telescope time each year for Delaware astronomers, which provides new options and increased strength for UD's astronomy program.
Labadie-Bartz said the new partnership makes the viewing day longer, too, with telescopes in varying time zones. He and Provencal used the Canary Islands telescope for the University's first scheduled observation on July 3.
"The star we observed was actually two stars - a pair that orbits each other once every six days," he said. "To us on Earth, it only appears as one point of light, since the two stars are so close together. The smaller star in this pair is actually hotter, which is unusual and means that it is significantly evolved and is now using helium, rather than hydrogen, as its source of fuel."
They measured pulsations in the more massive star, he said.
"We measured these pulsations in four different filters," Labadie-Bartz said. "Each filter measures a different color of light. Since pulsations in stars depend on the interior structure, with better knowledge of the pulsational properties of a star, we can say something about what is going on in the insides of these stars. We are measuring details of the properties of this binary pair as they are today, with the hope that we can then learn about their past and how they evolved into their current configuration."
Observations from SARA telescopes provided some of the data used to support recent discoveries at the IceCube Laboratory in Antarctica, where University of Delaware researchers have contributed to the study of high-energy particles known as neutrinos. The IceCube Consortium, led by the University of Wisconsin-Madison, this week published new information linking neutrinos to one particular blazar - TXS 0506 - the first time scientists have identified  what they believe to be the specific source of a neutrino.
Terry Oswalt, founder of the SARA consortium and chair of the Department of Physical Sciences at Embry-Riddle Aeronautical University, said he was pleased to welcome the University and Mount Cuba as partners.
"The SARA Board was very impressed with the range of projects the team proposed," he wrote in an email. "Their clear commitment to education and public outreach are also excellent matches to SARA's mission and goals. We look forward to many years of collaboration on existing projects like UD's Whole Earth Telescope as well as a host of new opportunities that will be sparked by membership in SARA."
Among the UD projects is Assistant Prof. Veronique Petit's study of massive stars. Before joining the faculty, Petit was a founding member of the SARA consortium in 1988.
Provencal will continue her study of white dwarf stars. Other faculty researchers with designs on SARA include Prof. Jamie Holder (gamma ray bursts), Prof. John Gizis (brown dwarf stars) and Associate Prof. Sally Dodson-Robinson (extrasolar planets).
As is the case everywhere, weather conditions can interrupt viewing plans. Each of the telescopes in the SARA network has weather-sensing devices that trigger automatic closure of the observatories' domes if humidity levels or wind speeds get too high or temperatures get too low.
Equipment in these remote locations sometimes suffer the same problems any computer user encounters. One camera in Chile was rendered unusable by an automatic software upgrade, for example.
UD's first observation went "very smoothly," according to Labadie-Bartz.
"It is normal to have a few problems throughout the night for various reasons, but only the most minor of software glitches interrupted our observations for not more than a few minutes at a time," he said. "It is pretty cool using a laptop to access and remote-control a telescope -- and really the whole building that it's in -- that is on the other side of the Atlantic ocean. Plus, since the Canary Islands are so far to the east of the University of Delaware, sunrise there is at about 1-2 a.m. at UD, so you don't even have to stay up extremely late like you would if you were physically at the telescope."
All of the telescopes have digital photography systems with thermoelectric cooling. They also have all-sky cameras. The telescopes in Arizona and Chile have single-fiber echelle spectrographs, which provide high-resolution records of electromagnetic radiation waves from objects of interest.
A few other details on the sites and instruments now available to all in the SARA network, as listed in a 2016 article written for the Astronomical Society of the Pacific by Prof. William Keel of the University of Alabama and other collaborators:
Kitt Peak, Arizona: 0.96-meter telescope, 2,073-meter elevation at the Kitt Peak National Observatory. Closed each year from July 15 to August 31 because of summer monsoon weather.
Cerro Tololo, Chile: 0.6-meter telescope, 2,012-meter elevation at the Cerro Tololo Inter-American Observatory.
La Palma, Canary Islands, Spain: 1-meter Jacobus Kapteyn Telescope, 2,369-meter elevation at the Observatorio del Roque de los Muchachos.
SARA member institutions include: Florida Institute of Technology, East Tennessee State University, Florida International University, Valdosta State University, Clemson University, Ball State University, Agnes Scott College, University of Alabama, Valparaiso University, Butler University, Texas A&M University-Commerce, Embry-Riddle Aeronautical University, Instituto de Astrofísica de Canarias, Florida Gulf Coast University, University of Delaware/Mount Cuba Astronomical Observatory.