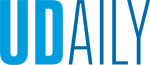 Better bags for a better tomorrow
Article by Connor Keane Photos by Michael Graw, Mark Jolly-Van Bodegraven, Brook Hedge July 19, 2018
Participating Lewes businesses to adopt new, eco-friendly tote bags
In fall 2017, University of Delaware marine science and fashion design students made headlines working together to propose a program that encouraged Lewes businesses and their patrons to cut down on single-use plastic bags and switch to a unique reusable bag created for the program. Now thanks to support from Delaware Sea Grant, the Lewes Chamber of Commerce and the Green Team at St. Peter's Episcopal Church, those plans to make Lewes a more sustainable community came to fruition.
July marks the official rollout of the new reusable bag made entirely of recycled materials and featuring a creative and unique design: an outline of Delaware with "Lewes" written along the western border and a horseshoe crab marking the town on the map. Designed by UD fashion students and manufactured in New Hampshire, the bag will be sold by participating businesses as an alternative to plastic bags, which are infamous for their negative effects on the environment.
After students in Danielle Dixson's marine conservation class researched the negative impact of single-use plastic bags, they wanted to advocate for a ban in their campus hometown. As part of their research, they engaged with the Green Team at St. Peter's Episcopal Church in Lewes' historic district, which has continued to support the project. Surveying business owners and residents showed an immediate and inflexible ban was unlikely to succeed, so the students suggested a coalition called Businesses for Better Bags (B3) to the community.
Business owners join by committing to move along a continuum from a bag with every purchase to no bags at all. The goal is to change behavior and give out as few plastic bags as possible.
Organizers, participants and local officials hope that by educating the public about the serious environmental threat plastics pose, this program will be a step toward a world where single-use plastic bags are rarely or never used.
These eco-friendly tote bags can be found in all businesses displaying the B3 symbol in their windows, at the modest price of $10. The bags are also available for purchase on the Lewes Chamber of Commerce website, though at the higher price of $20. This price difference is intended to encourage community members to support local businesses by buying directly from participating retailers.
Delaware Sea Grant, the Lewes Chamber of Commerce, the Green Team at St. Peter's Episcopal Church and the University of Delaware College of Earth, Ocean, and Environment have put in the time and effort to get this program off the ground. But to succeed, the program requires the participation of the community itself. By purchasing this bag, community members will be supporting not only local businesses, but also a better tomorrow.
The problem with plastics
Plastic bags are notoriously damaging to the environment damaging after being discarded, while the production process itself is energy intensive. The average American family make use of roughly 1,500 plastic bags annually, while the U.S. itself produces approximately 32 million tons of plastic waste. A single bag may only be used for 12 minutes on average, yet its life expectancy is roughly 1,000 years.
As the second most common form of trash found on Delaware beaches, plastic bags are not only an eye sore for beachgoers, but they also cause the death of 100,000 marine animals annually. Some researchers estimate approximately 700 different marine species are harmed by its prominence in the environment.
Though paper bags seem like an obvious solution to plastics, in reality they too require significant environmental resources to produce and transport. As a result, today many look to reusable bags as a first step toward a more environmentally sustainable future. Businesses for Better Bags, Delaware Sea Grant, the Lewes Chamber of Commerce and the Green Team at St. Peter's Episcopal Church are taking the initiative to facilitate a more sustainable future.
Those interested in purchasing one of the functional and stylish bags may visit a local business participating in the B3 coalition. A list of the first businesses to offer the bags for sale, available now, can be found at https://lewesplasticbagproject.weebly.com/project-updates.html
About Delaware Sea Grant
The University of Delaware was designated as the nation's ninth Sea Grant College in 1976 to promote the wise use, conservation and management of marine and coastal resources through high-quality research, education and outreach activities that serve the public and the environment. UD's College of Earth, Ocean, and Environment administers the program, which conducts research in priority areas ranging from aquaculture to coastal hazards.