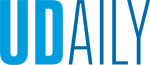 Video: youtube.com/watch?v=vBOjt6kEfd0
From wanderlust to World Scholars
Article by Nikki Laws July 18, 2018
16 first-year students depart for semester abroad in Auckland, New Zealand
On July 23, 1923, the University of Delaware founded the nation's first study abroad program, sending eight students to Paris, France in pursuit of knowledge and cultural exploration. Almost 95 years later, UD celebrated more "firsts" in international education, sending 16 first-year students to New Zealand for the first semester of their college careers. These students are members of the UD World Scholars Program, a first-of-its-kind academic program founded in 2015, and are the first cohort to begin their studies at the University of Auckland (UOA).
"It's pretty cool to be a trailblazer as one of the first students to go to Auckland," said Maddie Sizemore, a University Studies major from Fairfax, Virginia.
In Auckland, World Scholars will experience life as both Blue Hens and kiwis, enrolling in UOA courses for UD credits, living alongside other students in a UOA residence hall, and exploring a city campus quite different from that in Newark, Delaware.
"I chose the World Scholars program and Auckland because it was a good balance of being close to home and being far away," said Florin Fuad of Camden, Delaware. "I am a Delawarean and this way, I get to be an hour away from home and halfway around the world."
During their first two weeks abroad, World Scholars will participate in an on-site orientation featuring a traditional Maori welcome, will begin classes, and will travel to Rotorua, an area known for geysers and other geothermal wonders. World Scholars, many of whom aspire to careers in diplomacy and international affairs, will also visit the U.S. consulate in Auckland, for an exclusive briefing with consular staff.
"I know that Auckland is a strong academic institution and I'm looking forward to being challenged in that way," said Shawn Temple, from Salisbury, Maryland. "I'm most excited to get out and explore, meet new people, try new things and, I guess, find out who I am."
Throughout their time abroad, World Scholars have opportunities to develop relationships with students and professionals from across the globe. In New Zealand, Scholars will be paired with students from UOA's inaugural cohort in the Global Studies Programme. Members of UOA's Study Abroad Student Association will also guide them in exploration of campus, including the University's 240 student clubs, societies and associations.
"I'm definitely the most nervous about making friends and connections with people outside of the World Scholars program, but hopefully by engaging in activities such as extracurriculars, I'll be able to overcome that fear," said Mira Warrier, an international relations major from Ashburn, Virginia.
The students will face traditional freshmen challenges while learning lessons in independence and time management. As World Scholars in New Zealand, they'll also navigate a semester calendar that runs from early July through mid-November, and manage communication with family and friends from a time zone that is 16 hours ahead of Newark. The University of Auckland, like all World Scholar sites, was chosen for its ability to support student success. The top-rated institution in New Zealand, UOA possesses a host of resources, including learning advisors, online academic skills workshops, counseling services, and a team of specialized support for international students.
"We believe at Auckland that we have a whole range of things that we can offer UD World Scholars and we know that they will also bring a wonderful dimension to our campus," said Ross Crosson, manager of International Short Courses at the University of Auckland. "We are very much looking forward to welcoming them and hope they have a fantastic time."
The World Scholars Class of 2022 includes an additional 70 students who depart in late August for their first semester abroad in Italy and Spain at UD's other partner institutions, John Cabot University in Rome and St. Louis University-Madrid. The World Scholars community now numbers over 250 students.
Unlike other freshmen abroad programs, the World Scholars experience continues when students return home. Within the four-year structured program of international engagement and experiences, Scholars select a globally-focused minor to complement their choice of major, build community through monthly meals and events, and dive into UD's rich campus life. During their sophomore year, World Scholars live in the International House Living and Learning Community, where they develop international friendships and key intercultural communications skills. As juniors, Scholars travel abroad for an additional semester of coursework that includes an internship, community service, or undergraduate research. The final year of the Program begins with a Fulbright application and culminates in a spring Scholars Symposium.
"Nothing comes close to what UD World Scholars does," said Sizemore. "A tight knit community and two amazing opportunities to go abroad for a whole semester is really cool. I haven't seen anything like it."
UD is committed to providing innovative programs in international education but it's not the singular goal.
"First and foremost, we're developing opportunities for students to grow as individuals, to acquire the intercultural skills demanded by top employers, and to build connections that will last a lifetime," said Amy Greenwald Foley, associate director for global outreach with the University's Institute for Global Studies.
Follow along as the first class of Auckland World Scholars embark on their semester abroad @UDGlobal on Instagram and Twitter and engage using the hashtag #UDWorldScholar.
About the Institute for Global Studies
The Institute for Global Studies was created in 2009 to enhance the international dimensions of teaching, research and outreach at the University of Delaware. IGS provides leadership and support for programs and experiences that contribute to the education of informed, skilled, open-minded citizens of the world.
Best known for coordinating the University's study abroad program, IGS also awards scholarships and grants to faculty and students for a number of global opportunities, and administers internationally-recognized State Department-sponsored programs such as the UD Fulbright Initiative, Middle East Partnership Initiative (MEPI) Student Leaders Institute, Mandela Washington Fellowship Program for Young African Leaders, and most recently the Study of the U.S. Institutes for Student Leaders on Women's Leadership (SUSI-WL) program.
IGS sponsors such signature events as Global Month each fall and country-specific celebrations each spring.
IGS collaborates with other global partners on campus, including the Office for International Students and Scholars, the Confucius Institute and the Center for Global and Area Studies. In addition, IGS partners with Enrollment Management to coordinate the UD World Scholars Program.