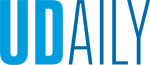 Whitney Athletic Center groundbreaking
Article by Scott Day and Carlett Spike Photos by Evan Krape December 19, 2018
UD alumnus Ken Whitney and his wife, Liz, donated $10 million to help fund the $60 million project
The University of Delaware took the next big step in creating the Whitney Athletic Center and renovating Delaware Stadium on Tuesday, Dec. 18, by officially breaking ground on the $60 million project.
Under a bright sunny sky outside the stadium, UD President Dennis Assanis was joined by lead donors Kenneth C. Whitney and his wife, Elizabeth K. Whitney, as well as UD trustees, elected officials, senior administrators, student-athletes, coaches and numerous UD community members to celebrate the momentous occasion.
The project is the focus of the Build Our Home fundraising initiative for athletics, which is one of the priorities of Delaware First: The Campaign for the University of Delaware. Scheduled to be completed by the summer of 2020, the project was led by a cornerstone gift of $10 million from the Whitneys. Ken Whitney is a member of the UD Board of Trustees.
"This is a great day for all of our student-athletes, our fans and the entire University of Delaware," Assanis said. "Our athletics program enriches the holistic student experience by teaching and demonstrating the values of teamwork, perseverance and dedication to excellence both in and out of the classroom. My sincere thanks and appreciation to Athletic Director Chrissi Rawak, our coaches, our faculty and athletics staff for their dedicated efforts each and every day."
Assanis continued: "The project will not only enable the success of our student-athletes, but it will also symbolize the pride and spirit of the entire Blue Hen community that will benefit from events in the state-of-the art facilities throughout the year. On behalf of the university, Eleni and I would like to express our sincere gratitude to Ken and Liz Whitney for their transformational lead gift and all of our generous donors who are supporting the excellence of our program and have demonstrated their dedication and commitment to our student-athletes."
The Whitney Athletic Center will be a hub for strength and conditioning, athletic training, sports medicine, nutrition and wellness. The center also will provide academic support, leadership development and career preparation for the Fightin' Blue Hens.
"This project is a natural for us to support," Ken Whitney told the crowd of about 300 people. "Before I came to UD, my whole life was focused on competitive sports. The life lessons I took from that in terms of teamwork, leadership, being humble with success, dealing with adversity and, really, the connection between hard work — sometimes extremely hard work — and results played a huge role in who I am today and my character."
Whitney played several sports in high school, and he was a golfer at UD. An accounting major, Whitney graduated in 1980 from UD's Lerner College of Business and Economics. Liz Whitney graduated the same year from UCLA's School of Theater, Film and Television. Since then, the couple has persevered with respective career achievements in both the financial management and entertainment industries. Ken joined one of the world's leading investment firms, Blackstone, in 1988 as one of its earliest partners and worked there for 25 years until his retirement in April 2013.
Since then, he has managed a private family investment office focused on startup businesses. He has led numerous entertainment projects, including Fun Home, which won a Tony Award for Best Musical in 2015, and Tommy's Honour, which won the British Academy of Film and Television Award in Scotland for Best Feature Film in 2016. Liz Whitney is a former actress who held roles in many popular television shows of the 1980s.
"Without question the four most important years of my life were here at the University of Delaware," Ken Whitney said. "I came here as an immature teenager, and when I left, I was a young adult who actually had some clue of what I wanted to do with my life. And because of that, Liz and I have been big donors to Delaware."
The Whitneys have said they believe in the positive impact that athletics can have on the entire student experience. They have also supported academic excellence at UD through their philanthropy. They established the Whitney Family Scholarship Endowment in 2005, and they created the Whitney Family Endowed Chair in the Lerner College of Business and Economics in 2011.
Tuesday's ceremony was a milestone in years of hard work and generous support that will help build a bright future for the University and its athletic department.
"I'm incredibly grateful to be a part of this special project," Rawak said. "It's hard to imagine a little over a year ago we kicked off the Delaware First campaign, and now we're celebrating the construction of the Whitney Athletic Center and Delaware Stadium. Thank you to Ken and Liz for your transformational and inspirational gift, President Assanis, and the Board of Trustees. Your unwavering support has been tremendous, and I'm truly grateful. All of this is for our students and the student-athlete experience. Every day we are relentlessly striving to be a national model for student-athlete success. That's about putting us in a position to not only compete and win championships, but to create transformational experiences. The Whitney Athletic Center is simply a game-changer."
Emily Kresho, who is a computer science major and a sophomore on the UD field hockey team from Fredericksburg, Virginia, also spoke at the event.
"I would like to thank all of the donors, especially the Whitneys, on behalf of all our student-athletes," Kresho said. "We all feel the impact of your donations. I chose to attend Delaware because of the competitive atmosphere of academics and athletics. The Whitney Center will allow for easier transitions from academics to sports. It will be a place for all sports, bringing us all together in one place and fostering school spirit. On behalf of the UD student-athletes, I can't wait to see the effects of the building first hand."
To learn more about the project and view architectural renderings of the planned facilities, this UDaily story provides details.
About Delaware First
Delaware First: The Campaign for the University of Delaware will strengthen the Blue Hen nation and raise funds to support student scholarships, endowed professorships, graduate fellowships, research, facilities and experiential learning opportunities across UD.
The campaign will also help establish several programs designed to enhance graduate education, initiatives around innovation and entrepreneurship, partnerships through the Biden Institute and the construction of several new buildings around campus, including the biopharmaceutical building on STAR campus, as well as UD athletic facilities, among other strategic projects.
To stay updated on the campaign or learn how to get involved, visit www.udel.edu/delawarefirst.