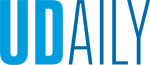 Exploring ways to help young writers
Article by Beth Miller Photo by Kathy F. Atkinson August 21, 2018
Summer Scholar Cristina Ahrendt studies how essay-scoring software affects student achievement
Editor's note: Get to know a dozen of our 2018 undergraduate Summer Scholars in this series of question/answer profiles on them and their work. The Summer Scholars program offers undergrads an expansive menu of research and service opportunities from the streets to the field to the laboratory. A record number of students - more than 530 - participated this summer. It's a mark of distinction for UD, according to Associate Prof. Iain Crawford, faculty director of UD's Undergraduate Research Program and president of the national Council on Undergraduate Research: "We have that culture firmly established at Delaware, where the value of undergraduate research is strongly felt." To learn about the work of some of this year's Summer Scholars, visit https://www.udel.edu/home/summer-undergrad-research/.
Cristina Ahrendt is an elementary teacher education major from Pittsburgh, Pennsylvania. Her concentration is teaching English as a second language, with a minor in global studies: human rights and security.

Q: What are you studying, where and with whom?
Ahrendt:  I am working with Prof. Joshua Wilson in the School of Education to identify the ways in which PEG (Project Essay Grading) Writing, automated essay scoring (AES) software, may support writing instruction within the classroom and improve writing achievement at the elementary level. Prof. Wilson recently finished the first year of a two-year federally funded research project with the Red Clay Consolidated School District. That project examines Red Clay's implementation of AES software in 13 elementary schools. Teachers and students in Red Clay completed pre-test and post-test surveys, students completed pre-test and post-test essays and teachers participated in focus groups to share their perspectives about PEG. This summer, I have assisted Prof. Wilson in compiling and analyzing the data to examine whether: (a) teachers' writing practices changed after the introduction of PEG, and if so, in what ways; (b) teachers' attitudes toward using PEG were favorable or not and whether they identified key barriers to implementing PEG; (c) students' attitudes and confidence toward writing improved, and in what ways; and (d) students' writing performance improved, and in what ways.
Q: What is it about this topic that interests you?
Ahrendt:  This project first caught my eye, because I have always been interested in literacy instruction in the early elementary grades. I was eager to see how PEG could integrate with writing instruction to support writing achievement, when from many of my experiences in the classroom the focus has seemingly been shifting away from writing instruction. Since working on the project, I have seen the benefits instant feedback from PEG offers towards students' writing development, as well as how PEG can motivate students and improve their self-confidence.
Q: What is a typical day like?
Ahrendt: Each day is different! I have had a variety of projects, which keeps things interesting. So far, my biggest project has been working with Prof. Wilson and another research assistant, Hannah Reale, to develop a method to code our data, which is primarily qualitative. In the spring, we interviewed focus groups of teachers to discuss how teachers integrated PEG with their writing instruction, the benefits PEG has offered to their students, as well as any drawbacks and any obstacles to its integration. Our goal in analyzing the interview transcripts is to reveal any significant trends or patterns, particularly the relationship between the use of PEG software in the classroom and growth in student writing achievement. Coding the interview transcripts will provide us with quantitative data necessary to support any apparent trends.
Q: What is the coolest thing you've gotten to do on the project?
Ahrendt: The coolest thing I have been able to do is participate in this process of developing a coding method from scratch; it has really tested my problem-solving skills. It has been such a challenge of continuously working to improve our method and has taken lots of teamwork and commitment.
Q: What has surprised you most about your experience?
Ahrendt: When I first thought about doing research, I anticipated that it could primarily consist of doing solitary, independent work. However, I was pleasantly surprised that this project has led to a great deal of collaboration. Every day our team is brainstorming and bouncing ideas off one another, which is exciting.
Q: Dreaming big, where do you hope this work could lead?
Ahrendt: We are hoping to present the results of our research at the American Educational Research Association Conference in Toronto next spring and are beginning to work on our conference proposal. It would be such an amazing opportunity to share our findings with practicing teachers, in order to promote the use of research-based practices in instruction, as well as to be able to attend and hear the innovative research currently being done in education.
Q: If you had to summarize your experience in only one word, what would it be?
Ahrendt: It's a toss-up between challenging and rewarding.
Q: What do you enjoy when you are not doing this kind of work?
Ahrendt: I am passionate about a couple different clubs on campus. This past year, I got to serve as the President of the Student Literacy Council at UD, an organization in which we visit an after-school program for at-risk youth in Wilmington to tutor and conduct weekly "read alouds" to promote literacy. This is an incredibly rewarding experience that I look forward to with each visit. I am also looking forward to serving as the president of our Best Buddies program at UD this upcoming year. This club has done wonderful things on our campus for promoting inclusion and acceptance of individuals with intellectual and developmental disabilities and I am excited to have a larger role this year in helping to accomplish this. In my free time, I love to just spend time with friends and family. You can usually find me outside; I love hiking, running or just traveling and exploring new places. I also enjoy playing the guitar.