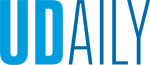 A model for making impact
Article by Nikki Laws Photos by Nikki Laws August 30, 2018
U.S. Sen. Tom Carper meets with young global leaders
Delaware U.S. Senator Tom Carper arrived one day this summer at Memorial Hall for an annual special meeting with participants in the University of Delaware's Study of the U.S. Institute (SUSI) for Student Leaders on Women's Leadership and Middle East Partnership Initiative (MEPI) Student Leaders Program, and within moments left a lasting impression on his audience, one of kindness and humility.
"I really liked how the Senator was so friendly with us and that he was interested to know each one of us individually," said Saadia Zahir of the first moments of Carper's visit, in which he asked more than 35 participants to briefly introduce themselves. Zahir, from Morocco, is a participant in the UD MEPI Student Leaders Program and a linguistics student at the Ibn Zohr University of Literature & Science.
Having first served as Delaware's State Treasurer in 1976, Carper later moved on to serve in the U.S. House Representatives and as Delaware's governor before becoming a senator in 2001. During his time with the young leaders, Carper discussed the status of several current issues, from agriculture to U.S. foreign policy in the Middle East and North Africa, and he also shared key insights from his 40 plus years in public service.
"Leadership skills are the most important of all," he said. "We should be training leaders in all of our countries — men and women, young and old."
As for these skills, Carper added that respect for others and a sense of responsibility are at the top of the list.
"One thing that I really admire about Senator Carper is that he believes in giving credit to his team when they are doing a good job and takes the blame if something does not work," said Amir Khoutir, a UD Student Leaders Program participant and computer science student from Algeria. "At the same time, he also figures out what is going wrong — and leads the team back to success again."
Later, Carper answered questions from the leaders.
"He gave us more time to speak than himself," said Lovelyne Priscillar Kasowole, a 2018 SUSI participant and Civil Engineering student from Uganda. "I learned from him that it's always about connecting with your audience, and not about oneself."
Carper said he was happy to discuss the issues with the students.
"I enjoy meeting with these top students from around the world each year and welcoming them to Delaware," said Carper. "From the time I was a Boy Scout, to an ROTC cadet, to a Navy captain, to now senator, I strive to be a good leader and impart those characteristics on others."
Sponsored by the Bureau of Educational and Cultural Affairs at the U.S. Department of State, the MEPI Student Leaders Program and SUSIs for Student Leaders on Women's Leadership allow undergraduate students to enhance their leadership skills, develop a network, and build mutual understanding with people of the United States. The young leaders, from 16 countries across Africa and the Middle East, will return to their home communities eager to employ the new knowledge and skills they have gained from speakers like Carper.
"The senator asked his staff to come to the front of the room and to speak to us," Zahir said. "This was very interesting because in Morocco leaders don't often do that. He was modeling how leaders should act and showed us that he is proud of those he works with. This is stuck in my mind, and I want to do the same thing with my own team members."
In addition to Carper, participants in the UD Student Leaders Program and SUSI on Women's Leadership have met with state and national leaders including U.S. Senator Chris Coons; volunteered with several local non-profit organizations; traveled to Dover with the Delaware League of Women Voters; and learned from more than 30 American entrepreneurs, professors, and professionals.
Learn more about the Middle East Partnership Initiative Student Leaders Program and the SUSIs for Student Leaders on Women's Leadership online and follow along @UDGlobal on Instagram and Twitter. Those with questions are encouraged to contact associate director for partnerships and programs, Dan Bottomley.
About the Institute for Global Studies
The Institute for Global Studies was created in 2009 to enhance the international dimensions of teaching, research and outreach at the University of Delaware. IGS provides leadership and support for programs and experiences that contribute to the education of informed, skilled, open-minded citizens of the world.
Best known for coordinating the University's study abroad program, IGS also awards scholarships and grants to faculty and students for a number of global opportunities, and administers internationally-recognized State Department-sponsored programs such as the UD Fulbright Initiative, Middle East Partnership Initiative (MEPI) Student Leaders Program, Mandela Washington Fellowship for Young African Leaders, and most recently the Study of the U.S. Institutes for Student Leaders on Women's Leadership.
IGS is the home of the UD Alternative Breaks Program and sponsors such signature events as Global Month each fall and country-specific celebrations each spring.
IGS collaborates with other global partners on campus, including the Office for International Students and Scholars, the Confucius Institute and the Center for Global and Area Studies. In addition, IGS partners with Enrollment Management to coordinate the UD World Scholars Program.