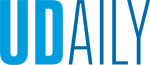 Summer in the City
Article by Beth Miller Photo by Beth Miller August 08, 2018
UD Summer Scholar Fletcher works with Wilmington teens to address violence, trauma
Editor's note: Get to know a dozen of our 2018 undergraduate Summer Scholars in this series of question/answer profiles on them and their work. The Summer Scholars program offers undergrads an expansive menu of research and service opportunities from the streets to the field to the laboratory. A record number of students - more than 530 - participated this summer. It's a mark of distinction for UD, according to Associate Prof. Iain Crawford, faculty director of UD's Undergraduate Research Program and president of the national Council on Undergraduate Research: "We have that culture firmly established at Delaware, where the value of undergraduate research is strongly felt." To learn about the work of some of this year's other Summer Scholars, visit https://www.udel.edu/home/summer-undergrad-research/.
Adolphus Fletcher of Wilmington, Delaware, is a graduate of the University of Delaware's Associate in Arts program. He has not declared a major yet but hopes to major in business.
Q: What are you studying, where and with whom?
Fletcher: Right now I'm studying the extent of violence and trauma in the lives of Wilmington's teens, ages 13-19, as well as different teen programming techniques, their effectiveness and other strategies that have been set in place to help teens in the city.
Q: What is it about this topic that interests you?
Fletcher: Well aside from being within this age group, I live in the city so a lot of what goes on troubles me. There is also a great chance to start bringing light to some of the stigmas that surround the kids of Wilmington so I think it's worth investing my time here.
Q: What is a typical day like?
Fletcher: It's kind of hard to really describe as it can vary so much. I wake up around 8 and check my phone for updates on everyone's progress. It often consists of texts about where each of the other scholars will be, community engagement events in the city, or meetings with different movers and shakers within the city. I have to see if these different things can be fit into the schedule of my work at The Warehouse which has been from 9 a.m. to 5 p.m. There I am working with a group of teens from all around the city to develop programs while also analyzing the processes these teens use to develop and evaluate the effectiveness of the programming, communication networks and existing evaluation methodologies. It's an exhausting task as it also encompasses a great deal of teaching and managing. After these hours I often find myself recording progress and documenting our group's experience for our blog.
Q: What is the coolest thing you've gotten to do on the project?
Fletcher: I got to sit on a community council meeting with a large variety of individuals who are very affluent in their circles of change. It was very interesting to see how they collaborate and discuss Wilmington's issues and also the dynamic of the group and how they functioned. If I were to describe it, I felt as if I had front-row seats to a reality TV drama. I gained much insight into what goes on in the city as well as what goes on behind the scenes to help fix these things. 
Q: What has surprised you most about your experience?
Fletcher: The lack of communication and level of detachment certain parties have among themselves and with communities they are tasked with "helping" really surprised me. 
Q: Dreaming big, where do you hope this work could lead?
Fletcher: Well, I hope to establish a replaceable blueprint for instilling a sense of real diversity and cultural competence on the main campus by introducing practices of experiential learning through immersive community engagement and interaction. 
Q: If you had to summarize your experience in only one word, what would it be?
Fletcher: Enlightening.
Q: What do you enjoy when you are not doing this kind of work?
Fletcher: I like to make progress in growing my personal businesses, thinking of other ways to make money and I really like watching movies!