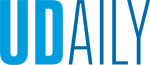 President Assanis reviews past year
Article by UDaily staff April 30, 2018
Provost discusses plans for graduate college at Faculty Senate
University of Delaware President Dennis Assanis thanked faculty members for their contributions to the University's overall success throughout the last year at the General Faculty meeting April 2 in Memorial Hall. His presentation focused on the five priorities he established in 2016.
"I want to say that it is a great privilege and honor for me to serve you and partner with you," Assanis said. "Everything that I will present today are our accomplishments and a reflection of our shared vision."
Application, admission and enrollment numbers are all strong and show the University is appealing to many prospective students, he said.
"The last two years, we continued to see an increase in interest in our University from prospective students," he said. "We continue to be a great value for the tuition that families and students pay, both residents as well as nonresidents."
Students' success extends far beyond the classroom. He highlighted the growing popularity of UD Alternative Breaks, in which more than 500 students served communities during the recent spring break. Assanis also noted the successful UDance marathon, which raised more than $2 million for childhood cancer. Community events — such as the Poetry Slam and Open Mic Night at the UDairy Creamery in Wilmington and the Women of Consequence performance at the launch of the Partnership for Arts and Culture — help connect UD students with the people of Delaware.
Enrollment of under-represented minority students has also increased over the past few years, helping to build a more inclusive UD community, Assanis said.
However, he noted that improvements are still needed in improving retention and graduation rates of in-state students, and in particular first generation and underrepresented minority students. The overall four-year graduation rate is about 72 percent, but it is about 56 percent for under-represented minority students. He encouraged faculty to embrace UD's efforts to help attain these goals.
The number of faculty is up by about 40 to 50 this year and is expected to grow by another 50 in 2018-19, he said. That will bring the total to about 1,350 this fall.
This expansion provides an opportunity to improve diversity among the faculty body. New faculty hired, particularly at the rank of assistant and associate professor, are more diverse and feature a better gender balance than the overall faculty body already at UD, he said.
Assanis encouraged faculty to continue collaborating across disciplines to extend their impact on the world. He updated the faculty on the interdisciplinary cluster hire proposals that are now being considered in a variety of fields. At the meeting, he announced that Cathy Wu, the Unidel Edward G. Jefferson Chair in Engineering and Computer Science, will lead the new UD Data Science Institute to help focus the work of more than 100 faculty across campus. He also played two videos highlighting interdisciplinary projects involving glioblastoma research and the development of driverless vehicles.
Assanis said a driverless-car proving ground is one idea that is being considered for the Science, Technology and Advanced Research (STAR) Campus. Others include a new hotel and conference center and a graduate city, which would provide housing to UD's growing graduate student population.
At the STAR Campus, the STAR Tower is scheduled to open this fall, while the new UD Biopharmaceutical Innovation Building and the Chemours Discovery Hub are expected to open in 2020.
Other significant capital investments include the repairs and expansion of McKinly Laboratory and the renovation of Worrilow Hall.
Assanis shared stories of several new ventures launched by UD students and faculty to demonstrate how the university is becoming more innovative and entrepreneurial. For example, graduate student Garry Johnson created TalentPool to encourage entrepreneurship in the tech industry, and undergraduates Morgan Young and Greg Harder created AndAgain to "upcycle" used denim into fashionable clothing. He said their stories illustrate that any student can develop an entrepreneurial mindset.
Assanis and his wife, Eleni, traveled to Greece with a team of UD administrators and faculty during Winter Session. The purpose of their visit was to establish strategic partnerships with the American College of Greece, the oldest American- accredited college in Europe, and other local higher educational institutions and high schools. The UD team also met with students participating in UD study abroad programs there.
"I asked one of the students, 'What do you like about being here?' and he said, 'It's one thing to learn about philosophy and history, and it's a different thing to actually walk near those trees by the Acropolis and think about Socrates and Plato just sitting here talking to people,'" Assanis said. "I'm inspired by putting people and places together. That's the kind of transformation that happens by being immersed in other countries and cultures."
Assanis said the changes taking place throughout the University will require significant resources. While the University appreciates the state's annual appropriations to UD, those funds have been relatively flat in recent years, so the university must look elsewhere. He said he was encouraged by the progress of the Delaware First fundraising campaign.
"We set our goal at $750 million, and it's up from the goal of $550 million that we had in 2016 when it started. So far, we have been able to raise more than $600 million, and we want to cross the finish line by June of 2020."
Faculty Senate
After Assanis' presentation at the General Faculty meeting, Faculty Senate President Martha Buell convened the senate's April meeting in the same room. Interim Provost Robin Morgan updated the group on early plans for the graduate college, the ad hoc committee on adjunct faculty and feedback on the proposed multicultural center.
Morgan also asked the Senate to consider a new resolution that supports the establishment of a graduate college by Jan. 1, 2019. She noted that the resolution does not actually establish the graduate college.
"It is an incremental step toward that," she said, "where we, as faculty, would commit the next six to nine months to come up with many more details about what this college would look like."
Last month, Morgan held town halls on the graduate college proposal to provide information and get feedback on a variety of related issues, including costs.
"One of my reasons for wanting this type of resolution is that we need to saddle up people, in addition to the grad working group, to come up with things like bylaws and an organizational scheme," Morgan said. "We have to think about the details. For this next phase, I think it's important to gauge the level of support from the faculty."
Buell presented updates on the tenure track commission report, Honors task force and the Faculty Senate research committee. She also reminded Senate members they are scheduled to vote on the nondiscrimination policy in May. She said the open hearings were not well attended, and the senate should consider better ways to get the word out.
"We need to do more around making sure that our communication systems are meeting the community needs for access, information and input, and we need to figure out better ways for everyone to give input into our processes," Buell said. "This was particularly true for undergraduate students. I have gotten some feedback that maybe UD offers so many opportunities for students to interact and give input that they don't necessarily know where to really go to share their ideas."
The senate passed the consent agenda, which included 85 revisions to different programs and majors at the University. More details on those revisions can be found in the Faculty Senate agenda. The senate also approved seven new resolutions which included the establishment of five new degrees, the disestablishment of the master's degree of social studies in world history and an update to the approval process for University-wide enrichment programs.
In addition to the resolution Morgan presented on the graduate college, two other items of new business were introduced. One senator asked for a report on plans for the library collections and the staff moving forward. Another asked for the support of members to form a peer support group to improve the mental health of students.