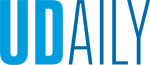 Opening doors, launching dreams
Article by Cindy Hall Photo by Eric Ruth October 31, 2017
UD pre-college programs provide college access, readiness for students
College felt like an unattainable dream for Braulio Florentino when he was a rising junior at Glasgow High School, making average grades, sometimes below average. While he had the ambition, the idea of getting into college seemed out of reach, financially and academically.
"A good amount of my high school career it was hard," said Florentino. "College seemed like something for the kids who got straight A's and had money."
Florentino had immigrated with his family to the United States from Santo Domingo, Dominican Republic, when he was a young boy. Nearing high school graduation, aside from the typical challenges of getting into college, Florentino faced an additional hurdle: His parents could not share firsthand experience or advice with him on how to prepare for, let alone survive college. He and his family had never stepped on a college campus.
Florentino planned to finish high school and get a job. But a presentation at his school on the University of Delaware's College Readiness Scholars Institute changed his mind — and his life.
The College Readiness Scholars Institute (CRSI) is an intensive two-week summer program for underserved and underrepresented Delaware high school students. UD partners with the Christina School District to provide high school juniors and seniors with an academic and social introduction to college. Florentino applied for the program and was accepted.
"Attending CRSI was the first time seeing people of color from similar backgrounds as me in higher education, so that was very motivating," said Florentino. "My view of college changed at that moment."
Florentino, like other CRSI participants, attended daily classes such as college math, college essay writing and a University Studies course. He took part in organized study sessions and had exposure to resources such as the Office of Student Services and information on how to finance college. Moreover, he learned how to develop study skills and balance academics with social activities. Armed with new knowledge and confidence, Florentino raised his high school grades and by his senior year was getting A's.
To date, CRSI has served 71 students who have an 81.3 percent college matriculation rate. Approximately 45 percent of participants enroll at UD. Florentino is one of them.
Today, Florentino, a sophomore, is shining at UD with a 3.5 GPA in biological sciences and plans to go to medical school. Some of his closest friends on campus are those he met at CRSI. He serves as a diversity enrichment leader in the Office of Admissions and is treasurer of We're First, a campus organization for first-generation students that provides a support system and network.
An increasing focus on pre-college programs
The University has been making great strides on delivering programs to promote college access and success, particularly for Delawareans. To ensure these programs continue to be effective, the Office of Admissions created a dedicated position - the director of pre-college programs - and hired Nakia Mack to serve in the new role. A native of Philadelphia with extensive experience in higher education admissions and student retention, Mack was attracted to UD for its commitment to Delawareans.
"I found the University's commitment to Delaware so impressive," said Mack. "I knew we would be able to do great work here because of the staff and faculty dedicated to student success and to Delawareans' success."
Mack said her vision is to bring uniformity to the various pre-college programs that exist on campus. Some programs, like CRSI, are geared toward rising juniors and seniors, while others, like Delaware Futures, begin earlier in students' high school careers. Some are grant-funded, like the Give Something Back Foundation program and Upward Bound, which is part of the federal TRiO family of programs. Most focus on overall preparation, while others zero in on vital knowledge areas like math and science.
Another kind of preparation comes through the UD Scholars program, which serves students who did not make the grades needed to get into UD's main campus; they were given conditional acceptance that requires completion of a two-week, highly intense orientation just before fall semester begins. They learn to develop themselves as scholars, to persevere and access resources needed to support their journey.
Not all pre-college program participants are struggling academically. The Edge program serves high-achieving high school students who want to experience college and gain credits early. The students live on campus for six weeks while building skills and taking college-level courses taught by UD faculty.
All of the University's pre-college programs center on one goal: to prepare students to be successful in college.
Mack said she wants to deepen relationships with community-based organizations which she says are vital to creating a pipeline of students to UD and encouraging students—people just like Braulio—to view college as a destination.
"Relationships with organizations in the community are key to getting students in the door and helping them see that they can succeed in college," said Mack.
Students and their parents are finding great value in the University's pre-college programs, both for the learning experience and the confidence they instill.  
Tony Denney, a student at Salesianum School who participated in Edge last summer, said, "I had such a wonderful time in and out of the classroom and I learned so much about college and college life, and even more about myself. I met people from all walks of life . . . I'll carry this experience with me when I do go to college and even now in high school with the new study habits I developed in Edge."  
Cecilia Kelly's daughter, Mia, a student at MOT Charter School, also attended the Edge program.
"On the ride home, Mia said that she felt more confident and ready for college," said Kelly. "It is great to know as a parent that your daughter is safe, enjoying her classes, making new friends, having a great time and most of all coming home feeling better than when she left."
Florentino still relies on academic guidance from the two individuals who led his CRSI program: Imani Powell, an academic adviser in the College of Education and Human Development, and Tim Danos, assistant director in the Admissions office. His ambitions don't end with a UD diploma. He aspires to become a pediatric surgeon.  
"I would advise any student to try college," said Florentino. "There is a college out there for everyone and getting an education is what matters. Work hard because it will pay off."
Mack added, "For any student who is determined and challenges themselves, there is a place for them at UD; they can find success here. We want to share our outstanding faculty and academic opportunities with students across the state, region, the nation and the world."