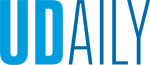 Five years of Halloween harm reduction
Article by Logan Penna and Casey Impagliazzo Photo Courtesy of Student Wellness and Health Promotion October 20, 2017
Annual Spooktacular set for Oct. 28 at Trabant
Celebrating its fifth year, the Halloween Spooktacular is set for Saturday, Oct. 28 at Trabant University Center. Doors open at 8:30 p.m. and the party ends at 1 a.m. This annual Halloween party is free for all students with their University of Delaware ID card and features food, DJ music, photo booth, a costume contest, and novelty vendors.
Designed to provide students with a safe and festive atmosphere for Halloween celebration, the Spooktacular regularly attracts several hundred UD students and has become a campus tradition.
Student Wellness and Health Promotion and the Honors Program collaborate to coordinate and facilitate the event, with support from the University Student Centers as part of the Trabant Now late night programming series. Although the event began as a substance-free choice during a historically high-risk weekend for alcohol use, its promotion now also includes student-led educational content around alcohol as well as sexual misconduct. Tips include remembering the VITALS acronym for the signs of an alcohol emergency: vomiting, irregular pulse, trouble breathing, abnormal skin, loss of consciousness, and seizures. Promoters have also incorporated the Sticky Tips social media campaign including messages such as "a sexy costume is not an invitation for sex" to raise awareness about sexual harassment and the importance of consent.
Following last year's celebration, 86% of participants reported that they did not attend an off-campus party prior to the event and 80% did not attend an off-campus party after the event. The survey reported 92% of attendees stayed at the 2016 Spooktacular without re-entry, indicating that most participants chose the Spooktacular as their sole Halloween celebration on the Saturday before the holiday when it is traditionally held.
The Office of Student Conduct, which adjudicates violations of the UD student code of conduct in addition to overseeing the University's amnesty protocol, has seen a 29% decrease in the average number of alcohol violations over "Halloweekend" in the four years the Spooktacular has been offered compared to the same time period throughout the previous four years (Thursday through Sunday on the weekend closest to Halloween). The mean average of infractions throughout the weekend, ranging from general alcohol violations to over-intoxication of students 21 or older, has dropped to 32.75 since the Spooktacular began in 2013.
About Perkins Live and Trabant Now
Supported by UD's Parents Fund and facilitated by the University Student Centers in collaboration with others in the Division of Student Life, Perkins Live and Trabant Now are designed to provide UD students with substance-free weekend choices that help them de-stress safely while minimizing their risk of unsafe alcohol or drug consumption. The two series have entertained thousands of Blue Hens since their debut in 2015, and will celebrate their fall finales in November with popular comedians and DASA's annual L'Ambiance De l'Afrique.
About the UD Parents Fund
The Parents Fund creates a community of parents actively and philanthropically engaged in their students' college experience. The fund provides valuable resources for services and programs that promote student learning, encourage personal development, facilitate strong bonds among students and enhance their identity with the University. For more information, contact 302-831-2104 or email parentsfund@udel.edu.