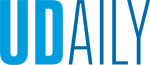 New Medical Lab Sciences programs
Article by Dante LaPenta Photo by Ashley Barnas May 12, 2017
Bachelor's in applied molecular biology and biotechnology, master's in medical sciences begin this fall
The University of Delaware College of Health Sciences will introduce two new programs this fall in its Department of Medical Laboratory Sciences (MLS).
At the undergraduate level, MLS will launch a bachelor of science in applied molecular biology and biotechnology (BAMBB). And, at the graduate level, a new master of science in medical sciences will commence.
Bachelor of science in applied molecular biology and biotechnology
The new undergraduate degree is designed to create a highly skilled technical workforce to support the biotech industry.
"Students will gain a defined skill set in areas such as recombinant DNA technology, cell and tissue culture and protein purification," said MLS chairperson Esther Biswas-Fiss. "Students will hit the ground running following graduation — well-prepared to enter the workforce or to continue their education at the graduate or professional level."
The BAMBB major will prepare students to work in a wide variety of biotechnology-related settings. With a lockstep curriculum, the program emphasizes hands-on training and practical experience while providing a solid foundation in the basic subjects from which biotechnology evolved. Practical internships are also integrated into the curriculum, so students can gain additional experience in real world laboratory settings.
The program is modeled after a highly successful program that Biswas-Fiss previously directed for nearly two decades at Thomas Jefferson University.
"It is amazing to see my graduates in leadership positions in the biopharma industry, continuing their education or contributing to personalized medicine," she said.
Her former students are quick to attest to the benefits of the program.
"The biotechnology program provided me with a strong scientific foundation and also the practical tools necessary to compliment that knowledge base," said Denise Gallagher, biomarker operations lead at Bristol-Myers Squibb. "As a result, I leveraged that skill set to take advantage of the internship placement opportunities and secure a full-time position upon graduation."
To earn a bachelor of science degree, a UD student must complete 122 credits and meet the requirements outlined in the University of Delaware Catalog.
Master of science in medical sciences
The new graduate program in medical sciences is designed for practicing professionals who wish to expand their knowledge in the laboratory sciences field. Graduate students will choose an area of study — laboratory administration, advanced laboratory practice skills, research or laboratory science education.
"In order to help them further their growing professional career, we have a flexible curriculum where students can gain knowledge and competency in various emerging areas of practice, including molecular diagnostics," explained Biswas-Fiss.
The M.S. in medical sciences requires 32 or 33 credits. Students can complete the curriculum in an accelerated format (three semesters); a traditional, four-semester format; or an extended, part-time format (over the course of six semesters).
Areas of study will include research design, methods in bioscience education, regulatory and fiscal issues in laboratory management, and a capstone project. Electives round out the curriculum allowing students to customize their degree program.
"As a 40-plus year educator who is retiring after fall, I am particularly delighted to have this path available for those who want to be the next generation of educators in our field," said MLS professor Mary Ann McLane.
The program will open up multiple opportunities for students in settings such as laboratory management, STEM (science, technology, engineering and mathematics) education, molecular diagnostics, forensics and public health.
"I believe that the program is truly unique. It allows you to gain the lab experience that you need while also fostering relationships with faculty," said MLS post-graduate intern Jazzlyn Jones. "Both of these things can be challenging in other schools and programs."