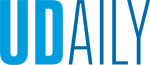 Commencement 2017
Article by UDaily staff Photos by Kathy Atkinson, Evan Krape and Mark Campbell May 27, 2017
Assanis tells grads to view challenges as opportunities
Cheers, applause and the strains of "Pomp and Circumstance" greeted the exuberant members of the Class of 2017 as they processed into Delaware Stadium on Saturday, May 27, turning the familiar Fightin' Blue Hen football field into a sea of blue.
The University of Delaware's 168th Commencement ceremony marked a milestone for this year's graduates, who earned more than 5,800 degrees, including associate's, bachelor's, master's and doctoral degrees.
UD President Dennis Assanis urged the University's newest graduates to view challenges as opportunities, a message echoed by keynote speaker Jack Markell, former governor of Delaware.
"This is your opportunity to be innovators and entrepreneurs," Assanis told them. "I want you to see obstacles as opportunities … to think of answers instead of excuses … to imagine the possibilities instead of the limitations."
The president challenged students to change the world by making it look more like the University of Delaware.
"You can make it a place of constant learning and exploration and discovery," Assanis said. "It can be a place that celebrates open dialogue and the free exchange of ideas … a place where we can be respectful and civil, even when we disagree with each other."
He also suggested that students continue to strive for inclusive excellence—part of UD's mission—by reaching out to people of different cultures, different perspectives, different physical and mental abilities.
"Talk to each other," he said, "and more importantly, listen to each other."
Assanis told the graduates to keep investing in their communities, in themselves and in the University "so that others may experience the joy and the excitement and the boundless optimism that you're feeling right now.
"The world can be a better place. You can make it better," he said.
Markell had a similar message, which he communicated by using an analogy of dandelions as opportunities, rather than the nuisance many people find them to be.
"Life is full of dandelions," he said. "Life is full of opportunities to help others achieve their potential—potential which they themselves may not see and which others in society may not see. And we may not see that potential either—unless we're open to looking for it."
He referenced problems in our country, such as racism and hate, and encouraged students to rise above them, instead seizing the opportunity to make the world a better place to live.
"The willingness of my generation not only to allow hate to become such a remarkably strong feature of our society, but also our seeming inability to embrace a basic sense of solidarity with those unlike ourselves, is a massive moral blind spot," he said. "I hope your generation sees it, and acts on it and leaves a better world to your kids than the one you are inheriting."
"And if you do," he said, "if your generation continues to stand up, speak out, take action and cultivate the dandelions, then decades from now, your kids—and their kids—will be able to grow up and say that their parents and grandparents stood on the right side of history."
Since Commencement falls on Memorial Day weekend, the morning's ceremony included recognition of the University's military veterans. Provost Domenico Grasso, an Army veteran, introduced the presentation of the colors by cadets of the University of Delaware Air Force and Army ROTC. But first he recognized graduate Jason Wardrup, an Army Ranger who completed four tours of duty overseas—two in Afghanistan and two in Iraq.
"He is currently in the process of hiking the Appalachian Trail from Georgia to Maine with his wife, Jocelyn [a UD alumna], but they both left the trail to be here today as he becomes the first person in his family to receive a bachelor's degree," Grasso said, before asking Wardrup and all military veteran graduates to stand and be recognized.
Special recognitions
Honorary degrees, the highest honor bestowed by the University, were presented to four individuals: Margaret L. Andersen, Edward F. and Elizabeth Goodman Rosenberg Professor Emerita; James Wagner, UD alumnus and president emeritus of Emory University; Marna Whittington, UD alumna and retired CEO of Allianz Global Investors Capital; and Markell. (Click on each name for a PDF of the honorary degree citation.)
Seven graduating seniors were recognized for having achieved the highest grade point index earned in full-time study toward a University degree. Honored were Catherine Paige Dolan, who graduated with an honors bachelor's degree in biological sciences and biological science education; Christina Marie Gulla, who received a bachelor's degree in biological sciences with a minor in Italian; Michael Timothy Lino, who earned a bachelor's degree in accounting and finance; Victoria Lissette Longo, who graduated with an honors bachelor's degree in exercise science with a minor in medical humanities and a bachelor's degree in liberal studies in the Medical Dental Scholar Program; Abigail Muriel Osborn, who earned an honors bachelor's degree in cognitive science with a minor in psychology; Sarah Elizabeth Rice, who received a bachelor's degree in health sciences (occupational therapy) and Tori Mackenzie Sanders, who graduated with a bachelor's degree in operations management with a minor in international business with language.
Congratulations, graduates
Prasad Dhurjati, professor of chemical and biomolecular engineering and president of the Faculty Senate, offered the graduates words of congratulations and encouragement on behalf of the more than 1,200 faculty members at UD. "Are you a better person today than who you were four years ago?" he asked. "If the answer is a resounding yes, then we have succeeded as a University."
After Assanis conferred degrees and called on the graduates to move the tassels on their mortarboards from the right to the left, Anne Giacoma Barretta, president of the UD Alumni Association, welcomed them to the Blue Hen Alumni family, which now numbers more than 175,000. Urging them to stay engaged with UD, she said, "Remember, you'll always be Blue Hens forever!"
Live from Israel
This year's Commencement featured a special performance of the University of Delaware Chorale—broadcast live from Israel, where the group is currently on tour and will perform with the Jerusalem Symphony Orchestra at the Opera House in Tel Aviv on May 28. The Chorale, which Assanis called "one of the true gems of our institution," includes several graduating seniors, and courtesy of modern technology, they were able to participate performing two selections, including the alma mater that concluded the ceremony.
For photos of Commencement 2017, visit UD in Photos.

COMMENCEMENT 2017
COMMENCEMENT 2017 MEMORIES