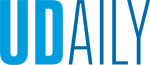 CAS celebrates
Article by Ann Manser Photos by Doug Baker May 22, 2017
Video by Andre Smith
College of Arts and Sciences honors alumni, faculty, students
The University of Delaware's College of Arts and Sciences (CAS) honored the accomplishments of alumni, faculty and students this academic year at its annual spring Celebrating Achievement and Success event.
Dean George Watson told the audience in the Roselle Center for the Arts that 2016-17 has been "a banner year" for the college, with faculty and students receiving numerous prestigious honors for their accomplishments.
The May 15 celebration recognized four alumni and five faculty members with college awards. Watson also honored CAS faculty members and students who previously received University awards this year.
College Alumni Achievement Awards were presented to:
Ronald M. Finch graduated in 1956 with a bachelor's degree in history and went on to earn a doctoral degree at Columbia University and to serve as a teacher, school administrator, board of education president and director of the Delaware Division of Historical and Cultural Affairs. In 2015, Finch gave his world-class Delmarva Collection of books, manuscripts, documents and other archival materials related to Delaware and the Eastern Shores of Maryland and Virginia to UD's Morris Library. He also established two endowment funds at the University to create a named faculty position and to support students working with the Delmarva Collection.
John G. Gaul earned his bachelor's degree in political science in 1978 from UD and his law degree from Villanova University. He is the managing member of the Philadelphia office of the Maron Marvel Bradley Anderson and Tardy law firm, where he focuses on national mass toxic tort litigation. He has served as a member of the UD Alumni Association board and the CAS Dean's Advisory Council. Gaul is an active volunteer for many organizations and is especially involved in mentoring young people. At UD, he volunteers with the Legal Profession Preparatory Program to prepare undergraduates for law school and legal careers.
Michael T. Kalmbach received a master of fine arts degree from UD in 2008 and has worked with various organizations to support the arts and artists, particularly in Wilmington. In 2011, he received a contract from the state Division of Substance Abuse and Mental Health to develop a space for artists on the behavioral health spectrum. The resulting Creative Vision Factory fosters the creative potential of individuals and cultivates their integration with the local community through the arts. Kalmbach serves on the Delaware State Arts Council and has received several awards. A painter, he exhibits his work throughout the region.
Lisa Blunt Rochester earned a master's degree in urban affairs and public policy at UD in 2002 and has spent her career in public service. Elected last year to the U.S. House of Representatives, she is Delaware's lone member of Congress and the first woman and first African American to hold that position for the First State. Previously, in state government, she was a cabinet member under two governors and served as state secretary of labor, deputy secretary of health and social services, and state personnel director. She also was CEO of the Metropolitan Wilmington Urban League, an action-oriented public policy organization focused on the inclusion of people of color.
College faculty awards
The college honored five faculty members with awards for outstanding advising, teaching, scholarship and service.
Jill Flynn, associate professor of English, was presented the Excellence in Advising Award for her work with students in the English education program. Flynn "has distinguished herself as a devoted teacher-adviser, caring and attentive guide and career advocate who expertly helps her students navigate their academic and professional lives," Watson said. He said she guides her students with patience and positivity and serves as a role model for the kind of teacher they strive to become.
P. Gabrielle Foreman, the Ned B. Allen Professor of English, received this year's Excellence in Teaching Award for "her dedication to and excellence in teaching," Watson said in presenting the award, adding that her teaching evaluations from her students are consistently excellent. "She is cited in her letters of support for being a teacher of integrity and passion, encouraging students to approach their education with ferocity and curiosity, and shaping students' scholarly abilities, passion and activism," he said.
Jinfa Cai, professor of mathematical sciences, was one of two faculty members to be honored with the CAS Excellence in Scholarship Award. Cai is internationally recognized as a leader in mathematics education research, with a "rich and productive" research program, Watson said. "His scholarship is evident not only in the quality of his work, his citation record and external grant funding, but in being named an American Education Research Association Fellow and editor-in-chief of the top journal in his field," Watson said.
Stuart Kaufman, professor of political science and international relations, was presented the second Excellence in Scholarship Award, with Watson noting that his reputation and impact has been evident in the number of top-tier and critically acclaimed articles and books he has written. Kaufman, Watson said, has been "cited in his letters of support as a creative scholar who is addressing the big questions of our time, one of the most accomplished scholars in his discipline and for having a first-rate, original and creative mind."
Julio Carrion, professor of political science and international relations, received the Excellence in Service Award for his "extraordinary work" in a variety of capacities for the college and for his profession, Watson said. Carrion is the founding director of the CAS Center for Global and Area Studies, worked on strategic planning for the college, directed a Fulbright Institute on American Values for Argentine students and works with Freedom House, a worldwide advocate for democracy and human rights.
University awards
Also at the Celebrating Achievement and Success event, Watson recognized Patricia DeLeon, Trustees Distinguished Professor of Biological Sciences, who has been selected as the 2017 Francis Alison Faculty Award recipient, UD's highest competitive faculty honor, and Salil Lachke, assistant professor of biological sciences, who earlier this year received the Gerard J. Mangone Young Scholars Award.
Other faculty members and students who previously received University awards were honored at the college event as well.
Those included the four faculty members who were presented Excellence in Undergraduate Advising and Mentoring awards at this month's Faculty Senate meeting: Robin Andreasen, associate professor of linguistics and cognitive science and of philosophy; Lisa Jaremka, assistant professor of psychological and brain sciences; Phillip Mink, assistant professor of English; and Patricia M. Walsh, associate professor of biological sciences.
Also at the Faculty Senate meeting, Brian Ackerman, professor of psychological and brain sciences, received an Excellence in Teaching award—for the third time in his UD career.
The CAS celebration also recognized graduating seniors Linda (Ellie) Halfacre and Micah Petersen, who previously received this year's Emalea Pusey Warner Award and Alexander J. Taylor Sr. Award, respectively, from the UD Alumni Association as the outstanding woman and man in the Class of 2017. Halfacre will graduate with a bachelor's degree in international relations and public policy, and Petersen with bachelor's degrees in Chinese studies and international relations and a concurrent master's degree in geography.
Celebrating achievement and success
The College of Arts and Sciences holds its celebration each May to recognize the accomplishments of faculty and students during the academic year and to honor prominent and successful alumni.
This year's event began with a performance by the Graduate String Quartet, accompanied by a video featuring some highlights of the year. A reception followed the celebration, to honor the award recipients and the college's 16 newly promoted faculty members.
The event, Watson said, recognizes not only individual honors but also "the ways our college as a whole continues to illuminate the minds and hearts of our students and community through academics, research and public engagement."