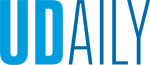 Horn Entrepreneurship at Ursuline
Article by Vanessa Spence Photos courtesy of the Horn Program in Entrepreneurship June 14, 2017
Ursuline Academy students earn credits in entrepreneurship from UD
The University of Delaware Horn Program in Entrepreneurship completed its pilot program year with a new series of one-credit courses that bring entrepreneurship into high school classrooms. Fourteen students from Ursuline Academy in Wilmington, Delaware, completed the dual enrollment program
Junior and senior high school students studying communication arts earned two college credits from UD. Erin McNichol, the Ursuline Academy faculty member who managed the collaboration, said, "Integrating the online portion with the existing class of communication arts perfectly complemented both."
Through the dual enrollment program, students took courses on topics from how to generate and kick-start creative ideas to developing networking and leadership skills.
Kathy Field Floyd, Ursuline Academy board president, said she was pleased with the result. "The class expanded into the community around the school to learn how to communicate and network professionally. It helped the students open up to new ideas and approach to what they call pain points."
"It was a surprising experience that was unexpectedly different," said Colleen Conaty, about how much her daughter, Lilly, learned. "The class worked outside the traditional experience and encouraged thoughts, trends, and just opens the world up to any incoming [college] freshman." Her daughter will attend the Fashion Institute of Technology in New York City this fall.
The students in the pilot program claim this opportunity to be the greatest class in their high school experience. Fran Crivelli, a senior, said that she now runs her own business at age 18, a possibility never imagined a year ago. According to senior Carti Vari, "This class has helped me to be organized and explore other points of view in all of my classes."
Not only are the courses offered through the dual enrollment program widely beneficial for students but they are also flexible for teachers to implement into their classrooms.
The courses, which are web-based through the Canvas learning management system, include a variety of videos, articles, quizzes and assignments that teachers can integrate into their classrooms however they choose.
"We work with each school to accommodate their students' needs," said Julie Frieswyk, leader of the youth entrepreneurship initiative at Horn Entrepreneurship. "The teacher at the school decides how they want the course material delivered in the classroom."
Those interested in bringing these courses to their schools are encouraged to contact Horn Entrepreneurship at hornprogram@udel.edu or 302-831-4393 to discuss a plan that will work specifically for their school and needs.
"We feel an obligation and a responsibility to prepare students to thrive regardless of their chosen path," Frieswyk said. "We provide the tools for students to create their own path."
Dual enrollment is part of the Paul and Linda McConnell Youth Entrepreneurship Education Initiative.
About the Horn Program in Entrepreneurship
The Horn Program in Entrepreneurship ignites imaginations and empowers world changers through educational offerings that emphasize experiential learning, evidence-based entrepreneurship and active engagement with entrepreneurs and other members of the broader entrepreneurial ecosystem.
Through participation in Horn Program offerings, students gain the knowledge, skills, personal capacities, experiences, connections and access to resources needed to successfully manifest innovation and thrive in a rapidly changing world.