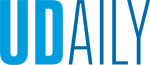 Grant supports deep dive into microbes
Article by Tracey Bryant Photo by Evan Krape and microbe image by Shannon Modla July 19, 2017
UD research team wins prestigious $1 million Keck Foundation grant to unlock microbial 'black box'
Even in sediment cores extracted more than a mile beneath the ocean floor, you'll find them. Tiny organisms only a cell in size chug along ever so slowly.
Jennifer Biddle, a marine microbiologist at the University of Delaware, often wondered why these microbes living deep in Earth's crust look so similar to microbes up here at the surface, in forests and streams. What would it take these "locals" to adapt to a much slower lifestyle down in the depths?
Such pondering inspired a new research project that Biddle is leading, which has just been awarded a prestigious $1 million grant from the W.M. Keck Foundation. She and co-investigators Adam Marsh and Thomas Hanson, all faculty members in UD's College of Earth, Ocean, and Environment, will peer deep into the lives of microbes to find out how their genes get toggled off or on.
Understanding how environmental factors such as stress and nutrition can flip the switch on specific genes — a hot scientific field known as "epigenetics" — is a major driver of precision medicine and its personalized treatments for cancer and other diseases in humans today.
Yet little is known about how such environmental factors can shape a microbe's destiny. Unlocking that black box could help humanity in many ways, according to Biddle. Consider finally gaining the upper hand in battling the persistent plague of antibiotic-resistant bacteria or better harnessing microbes to make clean energy.
"Receiving this impressive and highly competitive award from the Keck Foundation is a testimony to the excellence and creativity of our UD research community," said Charlie Riordan, vice president for research, scholarship and innovation. "This team's work is destined to uncover findings that will benefit science and society, in areas from human and environmental health to renewable energy."
"It's wonderful to see our faculty win funding support for this pioneering project," added Mohsen Badiey, acting dean of the College of Earth, Ocean, and Environment. "Our entire college joins me in congratulating Jennifer, Adam and Tom. We look forward to seeing their research results in this important scientific arena."
Unmasking a microbial mystery
"Microbes are these amazing powerhouses," Biddle says. "They often survive for long timescales in environments with little available energy."
The UD team hypothesizes that microbes have epigenetic signals — just as humans do — which coordinate their metabolism and growth, and that this mode of gene control is important in times of energy stress.
During the three-year project, Marsh will put his expertise in computational biology and statistical genomics to work developing a state-of-the-art method for detecting these epigenetic signals. They occur when tiny clusters of hydrocarbons called methyl groups attach to segments of DNA. Marsh previously created epigenetic screening platforms for cancer biology applications and recently co-founded Genome Profiling LLC, a startup company that produces high-resolution genome profiles for assessing DNA biomarkers for disease.
Most microbes in the environment, in engineered systems such as wastewater treatment plants, and in chronic infections grow slowly due to low available energy. Following that cue, the UD team will grow diverse model microbes at different energy states in Hanson's lab at the Delaware Biotechnology Institute, including photosynthetic green sulfur bacteria, on which he is a world expert.
These organisms are found in many environments and are low-energy experts — they can grow with far less light than plants or algae and play important roles in nature. One strain from the Chesapeake Bay, isolated in Hanson's lab, can consume large amounts of toxic hydrogen sulfide under very low light conditions. Another strain, from a volcanic hot spring, appears to adjust its energy use depending on how much light is present.
Once the team has developed their new epigenetic profiling method and tested their hypotheses in model systems under controlled conditions, Biddle will actually test the epigenetic adaptation of microbes to slow growth in energy-limited sediments from Delaware's Broadkill River, which flows into the Delaware Bay near the UD campus in Lewes.
"If our hypothesis is correct, it will transform the current understanding of gene regulation across the tree of life and could have wide-ranging impact on many situations of microbial slow growth, including infectious disease," Biddle said. "Through this study, three self-professed molecular nerds in marine science will venture into medical science."
In 2015, a research team from the College of Engineering received W.M. Keck funding for novel work to develop a new kind of semiconductor nanostructure for increasing the light harvested by solar cells, among other applications.
Based in Los Angeles, the W.M. Keck Foundation was established in 1954 by the late William M. Keck, founder of the Superior Oil Company. The charitable foundation supports pioneering efforts in medical research, science and engineering, and undergraduate education.