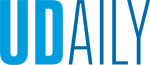 UD, Chemours break ground on STAR Campus
Article by Carlett Spike Photos by Evan Krape December 19, 2017
With four groundbreakings in six months, UD's STAR is rising
The University of Delaware and the Chemours Company broke ground Monday, Dec. 18, for a ceremonial start to their new relationship, which will involve construction of a 312,000-square-foot research and development facility on UD's Science, Technology and Advanced Research (STAR) Campus in Newark, Delaware.
Chemours will invest $150 million in the development of its new facility, named the Chemours Discovery Hub, to research new chemical solutions. Chemours plans to consolidate its R&D operations into the STAR campus, while its administrative headquarters will remain in Wilmington.
UD President Dennis Assanis welcomed Chemours to the campus and thanked its president and CEO, Mark Vergnano.
"Today's groundbreaking goes far beyond a new building for Chemours," Assanis said. "As partners in innovation and economic development, Chemours and UD will build dynamic connections across business, education, research, learning and discovery. We are breaking ground on a new era of opportunity at the STAR Campus for the University of Delaware, our state and our shared future."
Chemours officials said they expect the Discovery Hub to be completed by 2020. Employees at the new facility will conduct cutting edge research focused on new process, titanium and fluoropolymer products and application developments to better meet customer and market needs.
Assanis noted that this is the fourth groundbreaking on the University's STAR campus in the past six months; altogether, within the next two years, 800,000 square feet of added, state-of-the-art, collaborative space will establish the STAR Campus as a 21st century nexus of research, innovation and learning.
"We're building a community here — one of researchers, students, innovators, entrepreneurs and leading-edge thinkers and doers," Assanis said.

Inspired by the future potential of this collaboration, Vergnano remarked, "Just imagine what we can achieve with the power of our Chemours scientists and UD's best and brightest researchers working together. This morning is not about the dirt that we will be turning over or the shiny new building we will construct with the help of our architects and builder IMC and L2Partridge. It's really about discovery."
Delaware's U.S. Sens. Tom Carper and Chris Coons and U.S. Rep. Lisa Blunt Rochester attended the event, along with Gov. John Carney and his predecessor, Jack Markell. Delaware Secretary of State Jeffrey Bullock and Wilmington Mayor Michael Purzycki also were on hand.
After inviting Markell to the stage, Carney emphasized the power of teamwork to drive Delaware's economy forward.
"Dr. Assanis outlined how important it is and significant for the University and for the students here, but I couldn't understate how important it is for our state," Carney said.
Other speakers included DuPont Global Technology Director Zeru Tekie, Chemours Global Technology Director Kevin Leary and IMC Construction President and CEO Robert Cottone.
Assanis described why Monday's groundbreaking marked an economic and academic win for UD, Chemours and the local economy.
"There are incredible advantages for our students — both undergraduate and graduate. Through research projects, internships and other opportunities, they grow to become the talented innovators who will drive Delaware's economy in the future," he said.
Highlighting the STAR Campus as a place where people "will work, learn, create and build a more vibrant economy and a more connected community," Assanis led a round of applause among a crowd of attendees at the groundbreaking who were excited to join the University of Delaware in welcoming its newest neighbor.