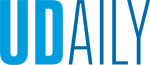 Trustees hold fall meeting
Article by UDaily staff Photos by Evan Krape December 21, 2017
President Assanis highlights 2017 accomplishments
Student success is central to everything at the University of Delaware, President Dennis Assanis told the Board of Trustees Dec. 12 at its semiannual general meeting. All of the University's initiatives and partnerships over the past year — enhancing academic excellence, bolstering research and innovation, developing the STAR Campus, launching the Delaware First fundraising and engagement campaign, improving Athletics and Student Life, and many others — are designed to enable the success of every undergraduate and graduate student, he said.
"We're doing very, very well, and yet we aspire to take our University to the next level of excellence and achievement," Assanis said. "Staying where we are means ultimately losing ground."
Assanis said his vision for UD is "an even more creative, inquisitive, interdisciplinary and interconnected university with global reach to help shape our shared future."
Emphasizing the importance of providing an affordable education for UD students, along with the University's Commitment to Delawareans, he noted an investment of $18.3 million was made to help Delaware families cover tuition this academic year, on top of $10.3 million provided by the state for scholarships. In total, UD provided financial assistance to more than 3,500 Delaware-resident students this academic year, with increased investments planned for next year to further enhance access, quality and diversity of the incoming class.

Assanis highlighted the need to improve the retention and graduation rates of first-generation, low-income and underrepresented minority students. UD has instituted several initiatives to improve those rates, such as the Blue Hen Success Collaborative, which identifies students who may be struggling and provides them with additional guidance and support.
Assanis also said the University needs to continue the progress that has been made to build a more diverse student body and faculty. The current class of first-year students is the most diverse in University history. Of note, UD received the Higher Education Excellence in Diversity Award from INSIGHT Into Diversity magazine in September.
"Clearly, it's a vast improvement over where we were a few years ago, but there is always more work to do," he said.
Cluster hiring of new faculty
During his presentation, Assanis invited Interim Provost Robin W. Morgan to the podium to talk about the cluster hiring process for new faculty members. This method helps attract top-tier faculty members excited about collaborating with other scholars, Morgan said. It also enhances the scope, impact and reputation of teaching, research and engagement programs, develops new interdisciplinary graduate and undergraduate programs, helps diversify the faculty and provides additional mentoring opportunities for faculty members.
Morgan noted that the University has launched a pilot cluster search in data science and will be building on prior successful cluster hires in the areas of inclusive excellence and African-American material culture.
Assanis said UD already has an excellent reputation in the science, technology, engineering and mathematics fields. However, top universities like UD need to provide students "holistic excellence." Hence, it is important to invest in the arts and humanities and the social sciences. In particular, UD wants to build on the 'Biden effect' to accelerate student enrollment in new and current social science programs, as well as enhance the national reputation of the School of Public Policy through the Biden Institute.
As part of UD's innovation and entrepreneurship initiative, Assanis talked about construction of the new STAR Tower, which will bring together teaching, research and engagement efforts involving the College of Health Sciences and community partners. He said the Biopharmaceutical Innovation Building being constructed on the STAR Campus will house the National Institute for Innovation in Manufacturing Biopharmaceuticals (NIIMBL), making UD a leader in the emerging field of biopharmaceuticals. Assanis thanked Carol A. Ammon, a trustee, and Marie E. Pinizzotto, M.D., a President's Leadership Council member, who donated $25 million toward the building project.
Assanis also spoke about the strategic initiative to further graduate education. This will benefit all students, including undergraduates, by expanding research opportunities and interdisciplinary programs throughout the University. He gratefully acknowledged Stuart Grant, trustee, and his wife, Suzanne, for making a $10 million gift to establish the Stuart M. and Suzanne B. Grant Graduate College Fund in support of this initiative. The fund will advance graduate education and develop further the concept of a Graduate College. Also, the Unidel Foundation has committed $2.5 million per year to support graduate fellowships, which is equivalent to the income that would be generated by an endowment of about $60 million.
The power of partnerships
Many of the University's recent successes have involved partnerships, he said. Just this year, UD has established or strengthened partnerships with Argonne National Lab, the state of Delaware, the city of Wilmington, Delaware State University, DuPont Co., the Veterans Administration Medical Center in Wilmington and the Delaware Health Science Alliance, among others. Assanis highlighted UD's new partnership with Chemours, which broke ground Dec. 18 on its new Discovery Hub on the STAR Campus. He said all of these partnerships benefit students by providing opportunities for research projects, authentic classroom experiences, internships or other high-impact experiences. "Partnerships are critical for our shared future," Assanis said.
Assanis also highlighted the planned $60 million renovation of Delaware Stadium and construction of the Whitney Athletic Center, which will provide fitness and academic support for student-athletes. He thanked trustee Ken Whitney and his wife, Elizabeth, for whom the center will be named in recognition of $10 million donation to the project.
Assanis said the Delaware First campaign is a critical element in realizing the University's vision for the future. The campaign, which publicly kicked off in November, seeks to raise $750 million for the University by 2020.
The color of light
The trustees also heard from Matt Doty, associate professor of materials science and engineering and faculty director of the UD Nanofabrication Facility, who spoke about his research on the manipulation of light. Using the resources of the UD Nanofabrication Facility, Doty and others can fabricate devices with components as much as 10,000 times smaller than the diameter of a human hair. Devices that manipulate light on that tiny scale offer promising alternatives to conventional electronic circuits, with the possibility of creating chips that have much more computational power but consume much less energy.
Doty then explained his research into materials that can change the color of light, which has the potential to improve the efficiency of solar cells, potentially by as much as 25 percent. Another potential application is in the biomedical field, carrying a drug therapy to a specific place in the human body, that can then be activated by infrared light to release the drug when and where it is needed
Doty's research, which involves both undergraduate and graduate students, is funded in part by a $1 million grant from the Keck Foundation and multiple awards from the National Science Foundation.
Board actions
Among the actions approved by trustees at the Dec. 12 meeting were resolutions awarding the University of Delaware Medal of Distinction to Delaware State Sen. David McBride, Joshua Martin and Cynthia Primo Martin; approving phase two of the biopharmaceutical building project on the STAR Campus; approving replacement of the sprinkler and fire alarm system in the Willard Hall Education Building; authorizing the issuance of bonds for construction of the biopharmaceutical building; acknowledging several donors for generous gifts to the University; and recognizing faculty personnel actions. 
Trustee Michael S. Geltzeiler was re-elected to a six-year term, and David Lyons Sr. was elected as a new trustee to serve a six-year term.
In addition, the trustees passed resolutions recognizing the dedicated service of three former members of the Board of Trustees: Tony Allen, Tom Burns and Bill Chandler. With the approval of these resolutions Board Chairman John Cochran called for a "round of applause to acknowledge the trustee services of these three distinguished gentlemen."