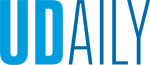 Students engage in vast array of inquiry
Article by Beth Miller Photos by Michael Chajes and Evan Krape August 14, 2017
UD hosts largest-ever undergraduate research and service symposium
If safety goggles and lab coats are all that pop into your mind when you hear the word "research," you really need to get to the University of Delaware's next Undergraduate Research and Service Scholars Celebratory Symposium.
The eighth annual event Thursday, Aug. 10, had record numbers of undergrads mixing it up on all four floors of the Patrick Harker Interdisciplinary Science and Engineering (ISE) Lab, talking about their projects -- everything from algae blooms to the Zika virus, from the solar wind to the surface of the Delaware Memorial Bridge, from the beliefs of a young man on Wilmington's West Side to molecular interactions related to Alzheimer's disease.
The work of almost 500 students from more than two dozen universities was represented in posters, oral presentations, displays, even in the dance of "Women of Consequence."
Getting into research and service as an undergraduate opens doors some students say they never considered before.
"I didn't know I was interested in urban bikeshare projects until I worked on this," said Olivia Rogal, a public policy major, during her oral presentation. "Now it's something I'm passionate about."
The growth of the program makes good sense to its primary convener, Iain Crawford, faculty director of the Office of Undergraduate Research and Experiential Learning and now president-elect of the Council on Undergraduate Research, a national organization with members representing more than 900 colleges and universities.
"UD was an early adopter of undergraduate research in the 1980s, and it has a long history and profound faculty culture of encouraging undergraduates in research," said Crawford. "And that continues to gain nationally and internationally as one of the leading best practices in undergraduate education."
Working beside experts
In research and service projects, students face real problems, test theories, collect and analyze data and work beside experts in the field.
The work took UD civil engineering major Rachel Schaefer to the Delaware Memorial Bridge, where she took measurements and collected data for a project proposed by the Delaware River and Bay Authority: Could the vibrational energy generated on the twin spans be used to power its lighting system?
"We measured at different places under and on top of the bridge -- and it was pretty surreal to go under the bridge," said Schaefer, a rising junior from West Windsor, New Jersey, who worked with UD mechanical engineering major Erin Rezich of Rapid City, South Dakota. "It was scary. The catwalk was vibrating a lot. But it was a good experience. I've been learning a lot about physics and math. There are imaginary numbers involved -- and that's hard to wrap your head around."
Finding ways to harvest vibrational energy is of growing interest to researchers and doing it at this scale adds another layer of challenge.
"It's been pretty exciting so far," said Rezich, who hopes to work for NASA someday. "It's the intersection of a lot of areas of study and it's also very physical. Sometimes you get lost in the minutia or the theoretical side of it. The things we're looking at are very physical."
Working under the supervision of Michael Chajes, professor of civil and environmental engineering, and Valery Roy, associate professor of mechanical engineering, they went about calculating, designing, modeling and testing alternatives. They have results and suggestions for DRBA that include solar and wind power and a strong sustainable energy program, but much work remains.
Preserving the past
Claire Martin, a rising UD senior from Buffalo, New York, said she was a bit nervous when she started work on irreplaceable materials at Winterthur Museum, such as the dust jacket from Carton Moore Park's An Alphabet of Animals. The book and related drawings are part of a collection recently donated to the University of Delaware Library by Victorian literature expert and UD Senior Research Fellow Mark Samuels Lasner.
"It's not often that undergrads have a chance like this," Martin said, "and I am thankful to Mark for that opportunity."
Martin, who has a double major in art conservation and art history, worked with her adviser Vicki Cassman, associate professor of art conservation, and was supervised by Melissa Tedone, book and library conservator at Winterthur Museum.
Such materials are not placed in anyone's hands recklessly, of course, but Tedone had met Martin during a book conservation course she taught at UD.
"I was very impressed by the students," she said. "They were energetic, engaged and their work ethic was amazing. I was so impressed with what they accomplished and that is where I met Claire. When I was asked if I would supervise her, I said, 'Of course.'"
In addition to stabilizing the dust jacket, which was deteriorating, Martin's project -- her senior thesis -- includes research into Moore Park's life and work.
"Claire Martin gave a wonderful presentation on her work, which is both a research project on a largely unknown (and somewhat mysterious) artist as well as a practicum in conservation work," Samuels Lasner said. "Making the collection available to students is a major reason why it's here at UD."
Making connections
One of the great things about such gatherings is the way they connect people, questions and projects in new ways and often lead to novel ideas, unexpected opportunities and fresh discovery.
For example, McNair Scholar Ayanna Bundy gave an oral presentation on her "Tell It Like It Is" interviews with UD students. It was part of UD's Storytelling Project for Diversity and Inclusion and captured the stories of several minority and immigrant students describing encounters -- both good and bad -- on campus.
Afterward, she got an invitation from Kelebogile Setiloane, associate professor of behavioral health and nutrition, who will teach a new course this fall, Cultural Awareness for Health and Healthcare.
"I'd like to invite you to present this to my class," Setiloane told Bundy.
The daylong symposium drew students from more than 24 institutions and support from 20 community partners, including nonprofit organizations, music schools, four Delaware municipalities -- Laurel, Leipsic, Seaford and Wilmington -- and three major regional medical facilities, Christiana Health Care, Fox Chase Cancer Center and Nemours Biomedical Research.
That was impressive to Hal White, professor emeritus of chemistry and biochemistry, who was on hand to see what students were up to.
"Involvement with so many institutions -- it's really important," he said. "They're finding ways to expand opportunities."
Scores of faculty mentors and graduate students also support this effort, helping students grasp the rigors, protocols and potential of original research. Some shepherd multiple students and in that category, Mark Mirotznik, professor of electrical and computer engineering, led the pack with 12.
"I really enjoy working with these incredibly bright students," Mirotznik said, "and they did some very cool stuff in a short time."