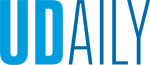 Nov. 11: Veterans Day
Article by Abby Hill November 10, 2016
UD sets Veterans Day observance on North Green
The University of Delaware will observe Veterans Day with an honorary memorial on Friday, Nov. 11, in support of student veterans and service members who have paid the ultimate sacrifice.
Flags will be placed on The Green to commemorate the service of more than 6,000 Americans killed in service to their country since 9/11.
The Veterans Day ceremony will begin at 11 a.m. on the North Green in front of Memorial Hall. The ceremony will feature keynote speaker, Lt. Gen. John W. Morgan III, a UD alumnus and successful officer in the United States Army.
Guests are encouraged to gather around the UD emblem laid in brick on the north side of Memorial Hall facing the podium on the nearby stairs to witness the ceremony.
Volunteers from many registered student organizations (RSOs), Greek organizations and ROTC will begin setting up U.S. flags on the North Green starting at 6 a.m., to prepare for the ceremony. The 6,902 flags on The Green represent the many brave men and women who have lost their lives defending and protecting the freedoms people enjoy in the United States.
Each U.S. flag honors the life of a military service member who served and died during Operation Enduring Freedom, Operation Iraqi Freedom, Operation New Dawn, Operation Inherent Resolve and Operation Freedom's Sentinel, all following Sept. 11, 2001.
Passers-by are invited to take a moment to honor and remember the fallen as well as every veteran who has made sacrifices for this country.
The University is formally recognizing and celebrating Veterans Day, in conjunction with Blue Hen Veterans, a registered student organization, for the third time with the support of the University's Division of Student Life, University Student Center, veterans working group and the vice provost for diversity.
To download, the Veterans Day poster, click here.
For information on resources for veterans and service members, click here.