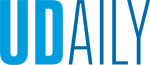 Commencement honors
Article by UDaily staff Photos by Evan Krape and Kathy F. Atkinson May 28, 2016
UD confers honorary degrees, recognizes high index seniors
The University of Delaware conferred honorary degrees and recognized seven graduating seniors who achieved the highest grade point index earned in full-time study toward a University degree during Commencement ceremonies held Saturday, May 28, in Delaware Stadium.
"The honorary degree is the highest honor bestowed by the University of Delaware, and is reserved as a recognition of true distinction," said John R. Cochran, chairman of the University's Board of Trustees. "Today it is my privilege to bestow the University's high honor on three outstanding individuals who make up the University's Honorary Degree Class of 2016."
Honorees and their degrees are:
• Patrick T. Harker, UD president emeritus and president and CEO of the Philadelphia Federal Reserve Bank, honorary doctor of science. Harker, who served as UD president from 2007-15 after having been dean of the Wharton School at the University of Pennsylvania, was hailed as a "forward-thinking leader" whose tenure "was marked by a string of major accomplishments" that included major construction projects, the Path to Prominence strategic plan, establishment of the Office of Economic Innovation and Partnerships and acquisition of the Science, Technology and Advanced Research (STAR) Campus.
"In many ways, your current role as head of the Philadelphia Federal Reserve Bank was the logical next step following your tenures at the University of Pennsylvania and the University of Delaware," Cochran said. "Both of these schools benefited from your dedication to excellence and innovation. Now, you are bringing that same drive for innovation and progress to the entire region."
• Bryan A. Stevenson, founder of the Equal Justice Initiative and the Commencement speaker, honorary doctor of laws. Stevenson, whose book Just Mercy: A Story of Justice and Redemption was the University's 2015 common reader, was cited as a passionate advocate for the disenfranchised. A recipient of a doctorate from the Harvard University School of Law, he began his career as a staff attorney with the Southern Center for Human Rights and in 1989 established the Equal Justice Initiative, which litigates on behalf of those most in need, including juvenile offenders and the wrongfully condemned. Just Mercy, which won the 2015 Andrew Carnegie Award for Excellence in Nonfiction, tells the story of one of those people who was wrongfully condemned.
"You have devoted your entire professional career to seeking justice, and your work earned the applause of no less a man than Nobel Peace Prize laureate Bishop Desmond Tutu, who likened you to a young Nelson Mandela, 'fighting with courage and conviction to guarantee justice for all,'" Cochran said.
• Nancy M. Targett, the University's 27th president who will be moving to a position as provost and vice president for academic affairs at the University of New Hampshire, doctor of science. Targett has spent more than 30 years at UD and was dean of the College of Earth, Ocean, and Environment before being named acting president in 2015. At a recent meeting of the Board of Trustees, she was named president, with the word "acting" removed from her title. She was cited for her nationally recognized research in marine chemical ecology and service to organizations including the National Academy of Sciences' Ocean Studies Board, the National Research Council, the Consortium for Ocean Leadership and the National Sea Grant Association.
"Albert Einstein once said, 'Most people say that it is the intellect which makes a great scientist. They are wrong: it is character.' Throughout your career as a scientist, an educator, and an administrator, you have demonstrated an abundance of both intellect and character," Cochran said, adding, "Your contributions to the University will continue to enrich our community for years to come."
Ruth Ann Minner, former governor of Delaware, was to have received an honorary doctor of laws degree but was unable to attend the ceremony.
High index seniors
Also during Commencement, the University honored seven high index seniors.
To be eligible for the high index award, a graduating senior must have earned at least 75 percent of the total credits required for the degree at the University of Delaware and must have averaged a minimum of 15 credits per semester.
Recognized at the ceremony by Provost Domenico Grasso were Jaclyn Anninos, Hunter Bachman, Elana Borinsky, James Celia, Chloe Gordon, Nicole Kozar and Dylan Miller.
Anninos, a student in the Alfred Lerner College of Business and Economics from Dresher, Pennsylvania, received the bachelor of science as a double major in entrepreneurship and marketing. Anninos plans to work at JPMorgan Chase in Delaware, and hopes to continue work on a startup founded while a student that provides an online platform to build girls' confidence during adolescence.
Bachman, a student in the College of Engineering from Fallston, Maryland, received bachelor's and master's degrees in mechanical engineering. Bachman will pursue a doctorate in mechanical engineering at Duke University, working with Tony Huang, a pioneer in the field of acoustofluids.
Borinsky, a student in the Lerner College from Warren, New Jersey, received an honors bachelor of science degree in international business studies with a specialization in Chinese and plans to work at JPMorgan Chase in New York City.
Celia, a student in the Lerner College from Sewell, New Jersey, received an honors bachelor of science degree in accounting and economics and a master of science degree in accounting. Celia will work for Ernst and Young as an auditor in the financial services office and will retain his role as chief financial officer of the nonprofit Lazarus Rising project, a campus organization that works to combat homelessness.
Gordon, a student in the College of Health Sciences from Montpelier, Vermont, received a bachelor of science degree in exercise science. Gordon will attend the Medical University of South Carolina to pursue an accelerated bachelor of science in nursing degree.
Kozar, a student in the College of Arts and Sciences from Clarks Summit, Pennsylvania, received a bachelor of science degree in neuroscience with minors in Spanish and biological sciences. Kozar will attend graduate school at DeSales University to receive a master of science degree in physician assistant studies.
Miller, a student in the Lerner College from Wilmington, Delaware, received his bachelor's degree in accounting and finance and will attend law school at the University of Pennsylvania.
Warner, Taylor winners
In an annual Commencement tradition, the winners of the Emalea Pusey Warner and Alexander J. Taylor Sr. awards as outstanding seniors – Rebecca Jaeger and Jonathan Galarraga – led the alumni processional at the opening of the ceremony.
The Warner and Taylor awards are given annually by the UD Alumni Association to recognize the senior woman and man who most exemplify leadership, academic success and community service.
Also marching in this year's procession were representatives of classes of 1950 through 2013.
As the graduates became alumni – bringing the total number of Blue Hens around the world to more than 170,000 – they were addressed by Anne Giacoma Barretta, a graduate of the Class of 1983 and president of the UD Alumni Association, who encouraged them to remain engaged with the University.
Honors degree awards ceremony
The UD Honors Program held a special honors degree awards ceremony on Friday morning on The Green.
Targett delivered remarks, telling the students, "As a group, you followed our most rigorous course of study, and you excelled in our most demanding classes."
She noted that pursuit of an honors degree "is tough – we designed it that way."
Targett cited the work of several Honors Program students who demonstrated excellence both in and out of the classroom, who added to the intellectual life of the University, and who accepted the challenge to create new knowledge and to serve others
UD awarded 305 honors degree, 74 of which were honors degrees with distinction, the largest number ever in one class.
Additional articles and resources
Commencement 2016
Commencement thoughts
Doctoral hooding
Facebook
YouTube video
Storify
UD in Photos